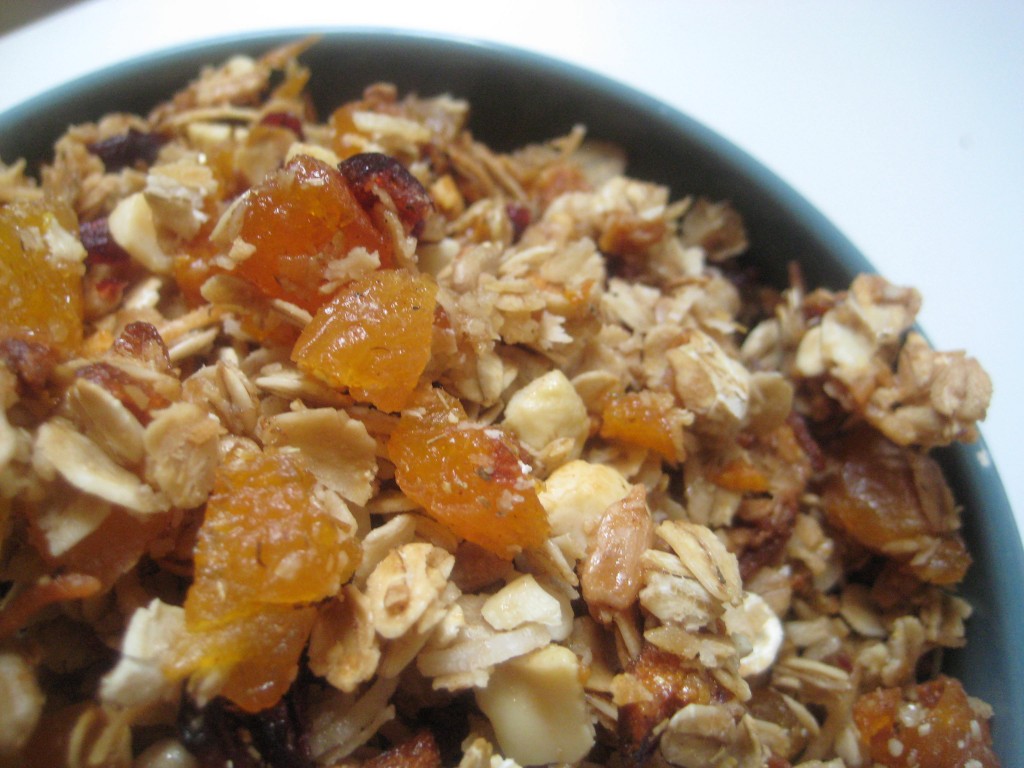 First, I want to thank you all for the wonderful birthday and blogiversary wishes you left me! I had a great birthday with amazing friends, delicious food, and I am totally optimistic about what 31 has in store for me!
I also want to share my "seven links" with all of you! I have seen a bunch of bloggers partaking in the seven links challenge and was ecstatic when Manu tagged me! Woop whoop! The rules are simple… Provide links for posts in the seven categories below and then "tag" up to five bloggers to participate as well. So, here goes nothing!
The most beautiful post: Empamosas. This may not be the most colorful dish on my blog, but something about the lines in this photo, along with that golden crust makes me vote this as one of my most beautiful posts.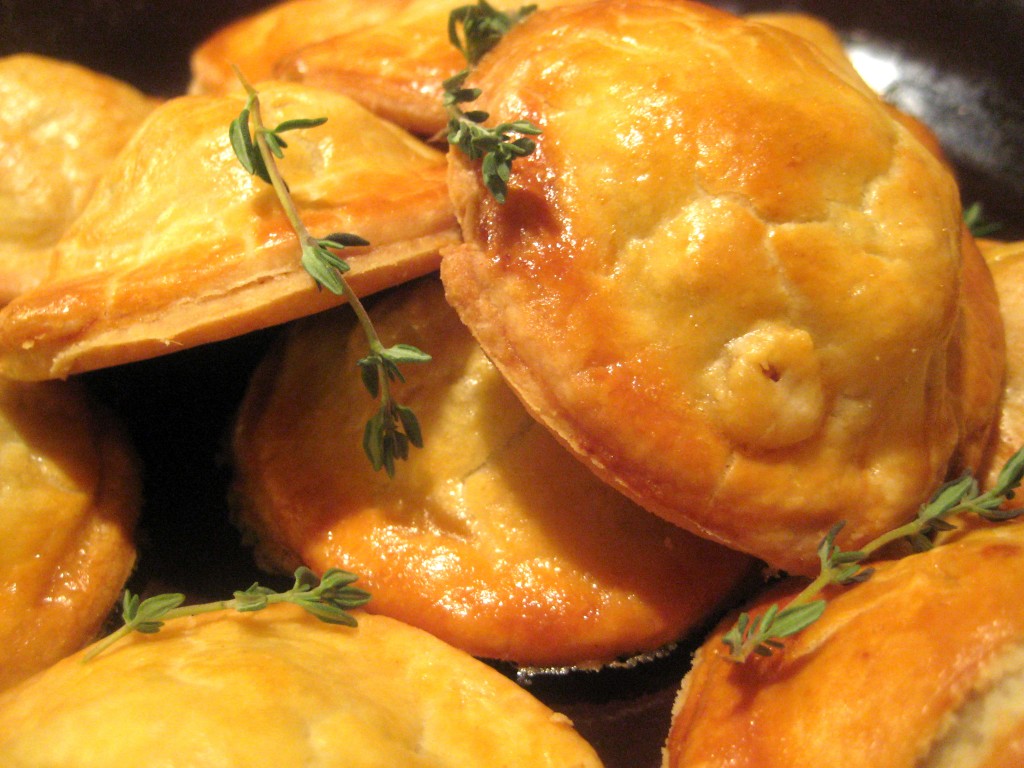 The most popular post: Cilantro-Harissa Grilled Corn. This was a total surprise! It was SUPER easy to make, but for some reason folks LOVED this post! It makes me really happy that a vegan, vegetable (and simple) dish has been my most popular dish to date.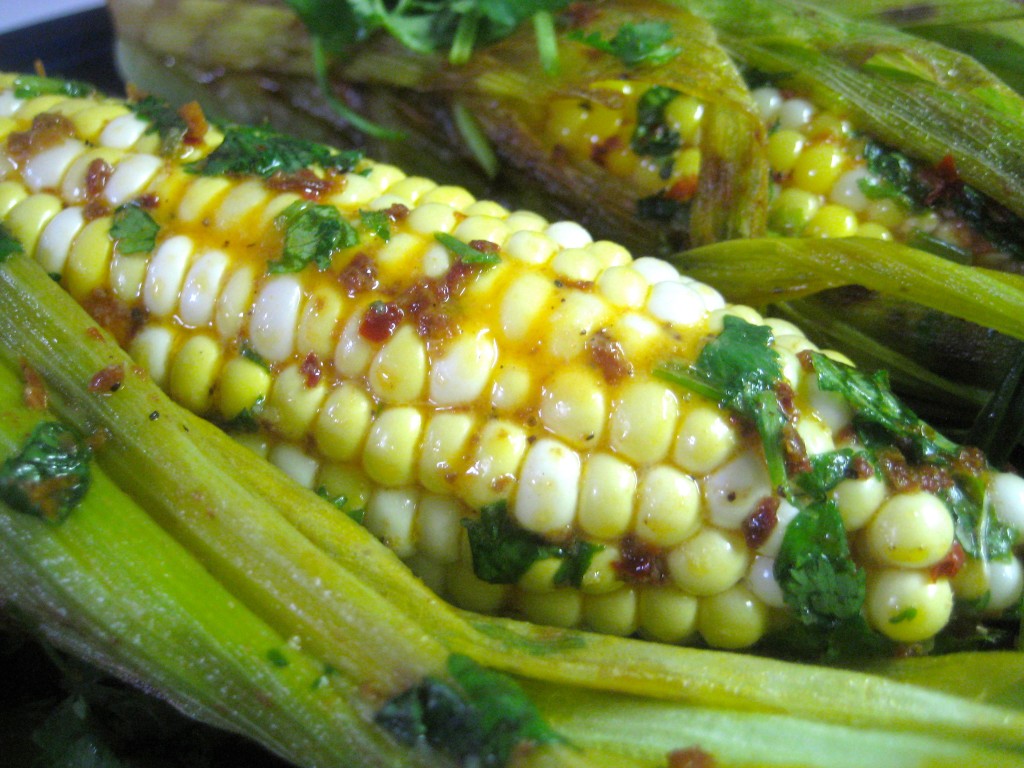 The most controversial post: Thai Tea Oatmeal. Folks were completely divided on this post… and honestly, I just couldn't understand why! Oatmeal takes the flavor of whatever you use to make it. I love Thai tea. Why wouldn't Thai tea oatmeal be wonderful? Well, I thought it was, but many folks were weary. Sigh.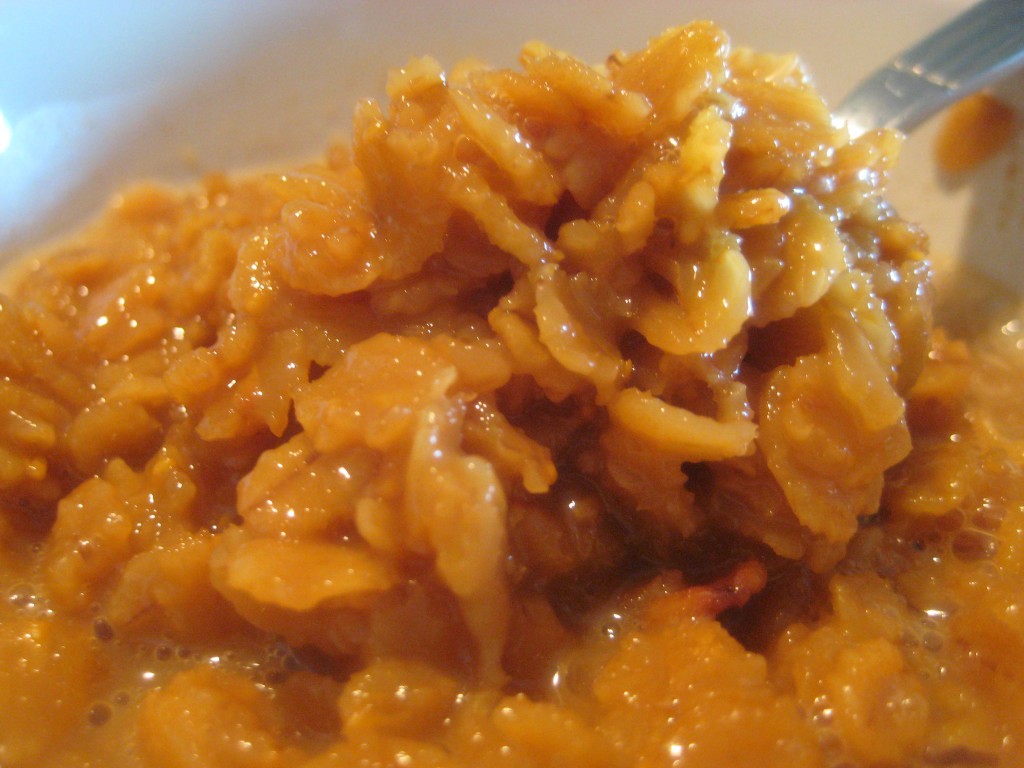 The most helpful post: Tapped: 5 Reasons to Think Twice about Drinking Bottled Water. This was one of my earliest posts where I reviewed a documentary on bottled water. It was a super popular post at the time.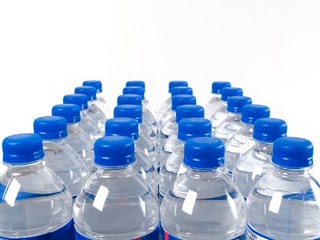 The post that was surprisingly successful: Hazelnut-Crusted Sweet Chili Tofu. Like so many of my dishes this was a complete shot in the dark. I had a bit of this, and a tad of that, and was super hungry. The result was some of the best tofu that I've ever made. I loved the sweet and spicy and crunchy combo!
The post that did not get the attention it deserved: Guava Bread Pudding. I made this dessert when I was in my "trying things I do not like phase." I realized that there are a slew of foods that I didn't like when I was younger that I actually like now. I had a feeling that bread pudding might be one of those foods, so I tried my hand at it. Perhaps this dessert didn't get the attention it deserved because of my lackluster photo of it…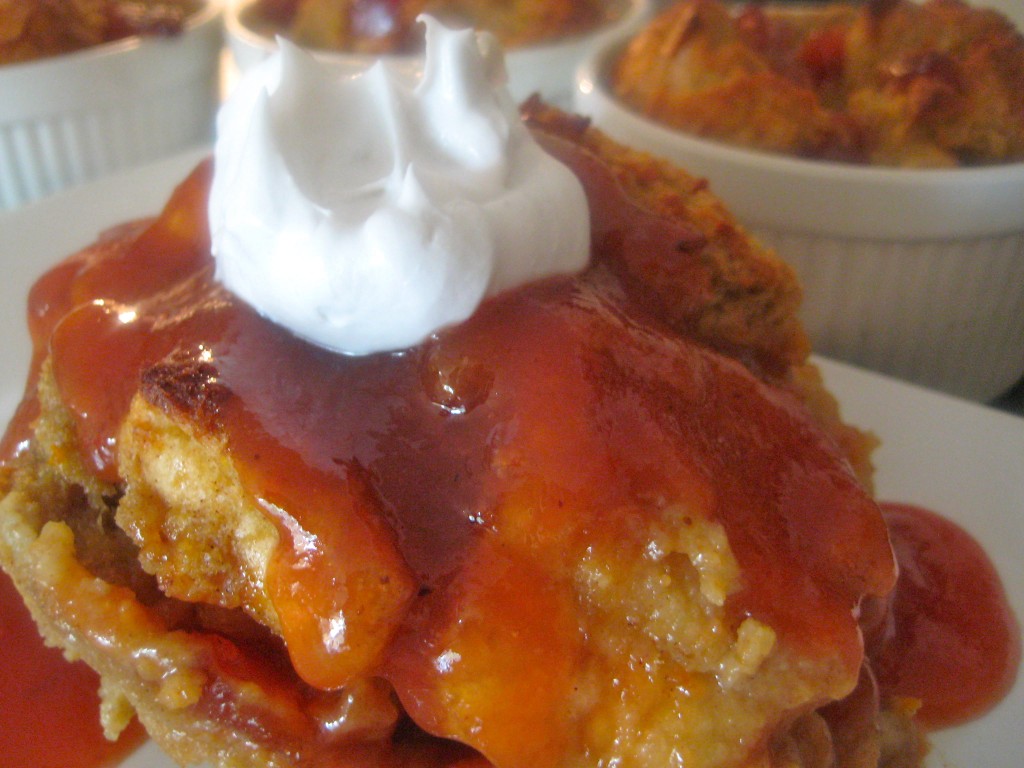 The post I am most proud of: Watermelon-Ginger Soup. This was the first time I made Foodbuzz Top 9!!!
And now, for the five bloggers I am tagging (It was really hard picking just five!!!):
Greg at Crostini and Chianti
Sandra at The Sweet Sensations
Anne at From My Sweet Heart
Natalie at FoodblogandtheDog
Junia at Mis Pensamientos
And now… finally… onto my granola 😉 This is my first granola and I can totally see how coming up with different flavor combinations could get addicting. I love using tea in dishes, so I paired relaxing chamomile with sweet apricot and hearty nuts. Making your own granola is surprisingly easy and you can control the amount of sugar/sweetener you use, which I particularly liked!
Don't forget about my giveaway! I'll be choosing the two winners on Friday.
Happy Tuesday folks!
Apricot Chamomile Granola (printable recipe)
Ingredients:
3 cups old fashioned rolled oats
3/4 cup sweetened shredded coconut
2/3 cup dried apricots–chopped
1/3 pineapple chips (or dried pineapple)–chopped
1/3 cup dried cranberries–chopped
1/3 cup salted and roasted cashews–chopped
1/3 cup salted and roasted sunflower seeds
1/4 cup Earth Balance (or margarine/butter)
1 tablespoon vanilla extract
3 tablespoons agave
1/3 cup brown sugar
1 tablespoon balsamic vinegar
1/2 teaspoon cinnamon
leaves from 1-2 chamomile tea bags
Method:
*Preheat oven to 325 degrees F. Add oats and coconut to a large baking pan. Toast the oats and coconut for 10 minutes, stirring twice during that time. Set aside. Chop remaining fruit and nuts.
*Add oats, coconut, fruit, nuts, cinnamon, and chamomile tea leaves to a large bowl. Stir to combine.
*In a medium saucepan, heat Earth Balance, agave, and brown sugar over medium low heat until the sugar is completely dissolved. Remove from heat. Stir in balsamic vinegar and vanilla. Add the sweet mixture to the oats mixture. Stir completely. Press into a large baking dish. Bake for 20-25 minutes, or until granola is golden brown. Remove, let cool, stir to break up granola, and enjoy!!!