About
The Company     The Name     Veg-Centric Cuisine     The Membership
You're introducing some wonderful, tasty treats into the mainstream! ~Lara Killian (Twitter follower and veg-centric supporter!)
The Company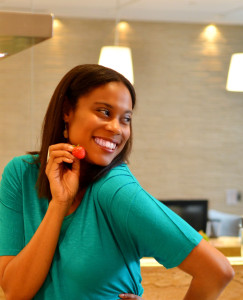 I began Como Water in 2010 as a minimalist food blog. The goal was simple—to create a repository for the meals I created in my Durham, NC apartment. For years, friends and family had asked me how I had prepared this dish and that dish, and each time, my reply was the same, "I don't know! I don't measure." Well on my 30th birthday, I decided to scapegoat no more. I began to measure and alas, Como Water was born. Now my loved ones could create in their kitchens what I had created in my kitchen.
About a year later, after consulting with a chicken and waffles restaurant on how to provide more interesting veg-centric options for their customers, Como Water transitioned into a consultancy with a mission to help folks adopt a veg-centric lifestyle, cook and consume more mindfully, and live more balanced lives full of peace and love. Soon the business moved from Durham to DC and plans began for the Como Water online video resources —a set of tools designed to help members adopt and sustain a simple, delicious, and sometimes decadent veg-centric lifestyle.
The Name
Como Water is named in honor of one of my favorite books and films—Like Water for Chocolate (Como Agua Para Chocolate). Like Water for Chocolate is the story of Tita, who through kneading, chopping, stirring, basting, slicing, baking, boiling, frying, braising, shucking, grinding, soaking, whisking, whipping and steaming, was able to embody her feelings through her masterful culinary creations.
For me, the pan, the pot, and the plate are like blank canvases and like Tita, preparing food—an extremely artistic and emotional act for me—is one of my primary modes of expression. As such, Como Water is more than just a name. It's a way of life. It's also a Spanglish nod to my upbringing in Springfield, MA, a city where the strong Puerto Rican influence means just about everyone speaks enough Spanish to buy gandules and Recaito from the bodega. And it's a tribute; a tribute to Tita and to all like her who recognize the power of food as a passionate force. We are what we eat, and the emotion that we put into our food ultimately manifests as the beliefs and behaviors that characterize our lives, and the lives of those around us.
Grits Cakes??? WOW! ~Girlfriends5 (Food Writers)
A Veg-Centric Lifestyle
By my late twenties, equipped with a splash of age, a sprinkle of food documentaries, a dash of books about the food industry, a bushel of life experiences, and a pound of studies on health disparities, "not eating meat" went from a decision I made rather nonchalantly at the age of 14 to a more mindful, deliberate way of life, a veg-centric way of life. But let me be clear.
Como Water is not about conversion or pushing an agenda. That is why I use the term 'veg-centric,' rather than vegetarian or vegan. Unlike vegan or vegetarian, which describe who a person is, the veg-centric lifestyle describes what a person does—eat a lot of fruits and vegetables. A veg-centric lifestyle allows individuals to eat meat or to exclude animal products all together, and the veg-centric lifestyle never preaches about the 'right' kind of diet. Flexible and full of choices, the veg-centric lifestyle is inclusive and emphasizes taste, just as much as health, wellness, and animal rights. In short, I hope that folks–vegetarians, vegans, flexitarians, pescatarians, and omnivores alike–come to Como Water to be inspired, to learn, to share, and to connect in our collective quest to consume more mindfully, maximize both wellness and taste, and live balanced lives full of peace and love.
The Membership
Como Water's mission is to put wellness and taste on equal footing as we help people adopt a veg-centric lifestyle, cook and consume more mindfully, and live more balanced lives full of peace and love.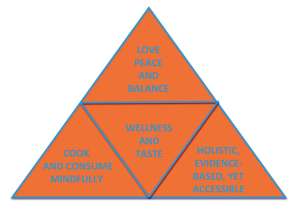 One major way that we accomplish our mission is through the Como Water membership community, where we offer online resources to help individuals eat more fruits and vegetables. The resources combine founder Tiffany M. Griffin's training as a psychologist, work in domestic and international food policy, and passion for tasty veg-centric cuisine with her quest to be more mindful. Our online community also draws from the expertise from over twenty key experts from around the country, and hosts an online discussion forum to allow you to share, connect, and grow with like-minded members in a safe and supportive space. You can engage the community anytime, from any place that has a web connection.
As a member, you'll receive 12-months of resources that include our signature tools, talks, and online community. We invite you to [wlm_stripe_btn sku=1389964435] for $5.00/month. You can also [wlm_stripe_btn sku=1387166423] by paying your annual fee all at once. If you take this option, you'll get two months free (that's less than $1.00 per week!)! Resources include:
Twelve basic online video cooking classes taught by Tiffany
Twelve advanced online video cooking classes taught by Tiffany
Twelve cooking online video "shorts" presented by Tiffany
Twelve Tiffany talks
Seventeen guest expert talks presented by experts from around the country
Weekly Mindfulness Mondays Posts
Access to our resource center and online wellness discussion forum
Key Partners
Como Water would be nothing without the community that supports it. Part of that community is embodied through our key experts. The other part is embodied through our key partners below. From photography to fancy olive oil, our partners give our work richness and depth, and facilitate our ability to share strategies for adopting and sustaining a veg-centric lifestyle.
Press
Como Water has been featured on the following:

Teach Me Your Way. Curvy Ceo Interview. January 23, 2013.
Fitness Fridays Special Guest. Darryl Haley Segment on the Steve Harvey Morning Show. Radio Interview. December 21, 2012.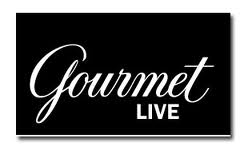 "Food Blog of the Week." Gourmet Live Interview. November 5, 2012.

"Edible Holiday Gifts." Durham Herald Sun. December 17, 2011.
"Meatless Mondays." Durham Herald Sun. April 20, 2011.
"Food is Life." Briggs Garden Grand Opening. Durham Herald Sun. April 10, 2011.