Classes and Consulting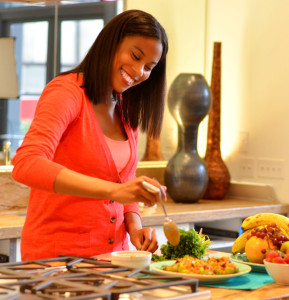 Como Water in-person consulting services and cooking classes are a great way for folks in the DC-metro area to get personalized tips for adopting a veg-centric lifestyle.
NOT IN DC? NO WORRIES! [wlm_stripe_btn sku=1389964435] for $5.00/month, or [wlm_stripe_btn sku=1387166423] for 12-months and get two months free (that's less than $1.00 per week!)! AS A COMO WATER MEMBER AND GET ACCESS TO MY ONLINE CLASSES AND SUITE OF RESOURCES.

Consulting
Classes

Como Water's consulting services include recipe development, grocery shopping assistance, seminars and demonstrations, and public speaking. Contact us for more details on any of the services listed below. Want a service and don't see it listed? Email us anyway. We're sure we can find a way to help.

Recipe Development: Are you a restaurant owner or catering company looking to offer more creative and incredibly flavorful veg-centric items to your menu? Como Water can help with our veg-centric recipe development services. First, we will evaluate your current menu and assess your goals. Then, we will select and create dishes that compliment your current menu. Finally, we will follow up with you to make sure that veg-centric dishes "work" for all of your customers.
Grocery Shopping Assistance: Decided to adopt a veg-centric lifestyle, but not sure what to buy at the store to maximize taste and wellness? Let us help you! Contact us and we'll go to the store together, where we'll highlight veg-centric goodies that will have you cooking and eating like a pro in no time!
Seminars and Demonstrations: Como Water offers 1 to 2 hour seminars and demonstrations to individuals and groups on topics such as veg-centric grocery shopping, linkages between food and health, food politics, etc.

Contact us

 to organize a specialized seminar or demonstration of your choosing.
Public Speaking: Pulling from our diverse experiences, we're available for your next public speaking engagement on topics ranging from a veg-centric lifestyle to cooking, and everything in between. Feel free to

contact us

for more information.

Our Cooking Class Program specializes in techniques for veg-centric food preparation and plant-based diets. See below for information on past classes and stay tuned for details on new classes for 2014!

Past Classes:

Veg-Centric Summer Raw Salads
Veg-Centric BBQ
Veg-Centric Mexican Cuisine (Viva La Vida!)
Veg-Centric Brunch
Veg-Centric Cooking with Red Wine
Veg-Centric Soul Food
Veg-Centric Holiday Desserts
Veg-Centric Holiday Sides
Veg-Centric Holiday Veggies

What People are Saying:

"These classes are educational, interactive and delicious! I can't wait for the next one."
"This class met my expectations and more. It's was more hands on than I expected (in a good way)."
"I loved the full meal at the end and really liked the open cooking space…. perfect for a cooking class."
"It's a fun and relaxed atmosphere."
"I can't wait to see more from your blog and new curriculum."