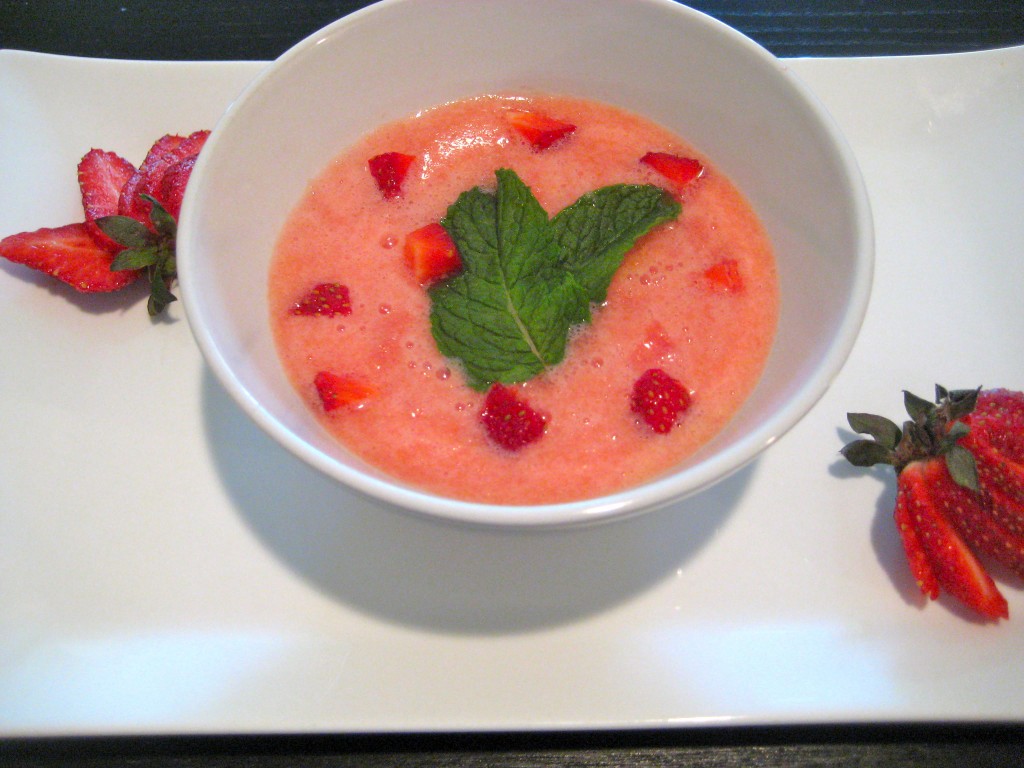 During my second trip to Brazil, I traveled to Salvador, Bahia to work in an orphanage with children who were HIV positive. When not at the orphanage, I spent much of my time in Pelourinho, the historic city center, which means 'whipping post,' as it was once the center of the slave trade in the area. Needless to say, being in Salvador and especially in Pelourinho conjured up a number of often conflicting emotions. In short, the experience was quite bittersweet. Bitter: historical and contemporary dynamics that repress. Sweet: psychological and physical resilience that has allowed and still allows individuals to resist greed and oppression.
One day in Pelourinho, I found a joint bookstore/cafe where I ordered the "watermelon soup" in broken Portuguese. It was refreshing and sweet and smooth and pretty pink. In recreating this soup myself however, I wanted a flavor profile that more closely reflected my emotions that day.  I wanted to invoke bittersweetness, so, I included ginger, mint, and strawberries. It was, well, heavenly, and the perfect dish to accompany deep thoughts or to consume when you want to lose your thoughts all together…
Two things before getting to the soup "recipe" (it's actually not much of a recipe…). I'd like to thank Anne at From My Sweet Heart for the Versatile Blogger Award she passed on to me. I'd also like to thank Becky for the Bakers Award she passed on. I am filled with gratitude for being recognized by two of the kindest bloggers and greatest cooks/bakers in the foodie blogosphere!
Lastly (and then I swear I'll get to the soup!), super exciting news! Recently, I was contacted by a representative at Lightlife about the possibility of creating vegan/vegetarian dishes using their "pro-veggie" products! Um, can I say, 'you had me at hello?!?!??!!!' I agreed and received a cooler full of their products! Um, can I say, 'woooooo hoooo?!??!?!!!' To highlight the deliciousness and versatility of these fantastic veggie products, I am going to post one recipe each Friday throughout the summer highlighting a different Lightlife product. Stay tuned! (I'm super excited about this, can you tell? :D).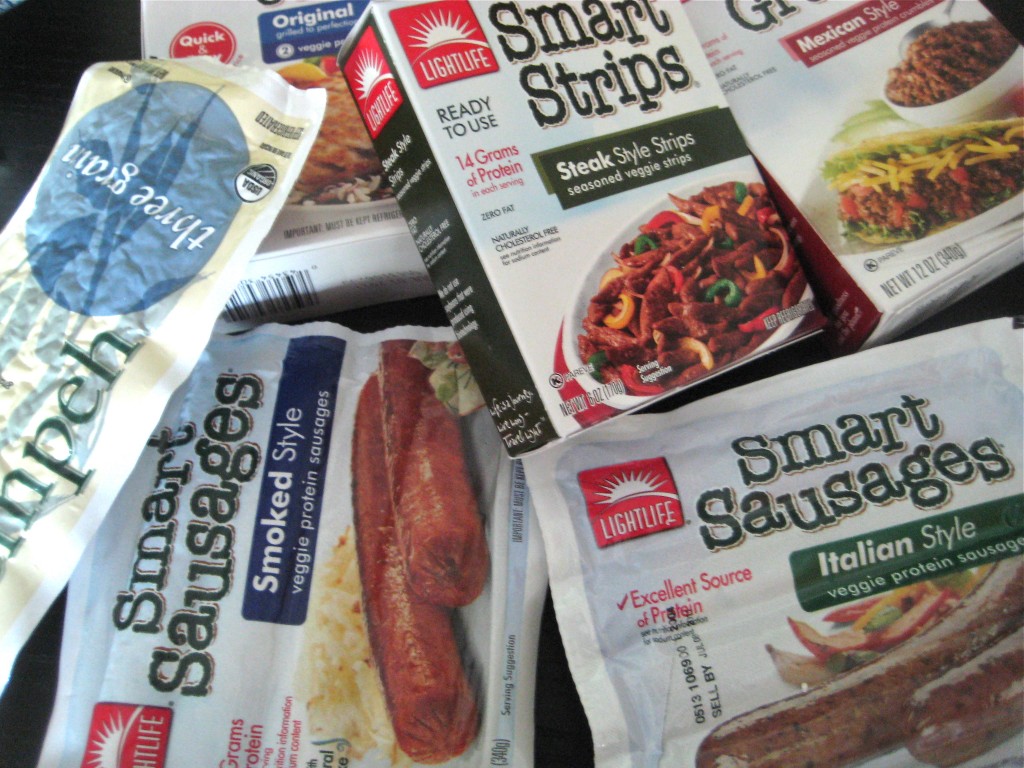 And now, onto the soup!
Watermelon-Ginger Soup (Printable Recipe)
Ingredients:
2 cups cubed, chilled watermelon
2-4 inch chunk ginger
1/4 cup water (optional, see below)
strawberries, mint
Method:
*Peel and roughly chop ginger. Juice ginger. If you do not have a juicer, blend ginger and water and strain.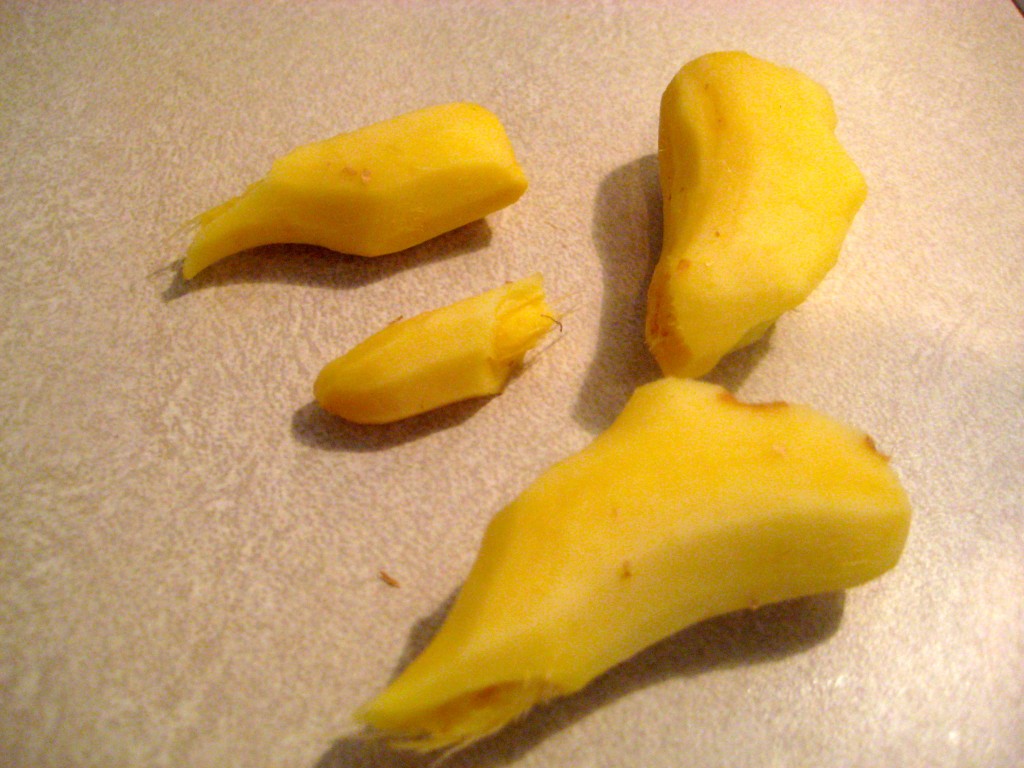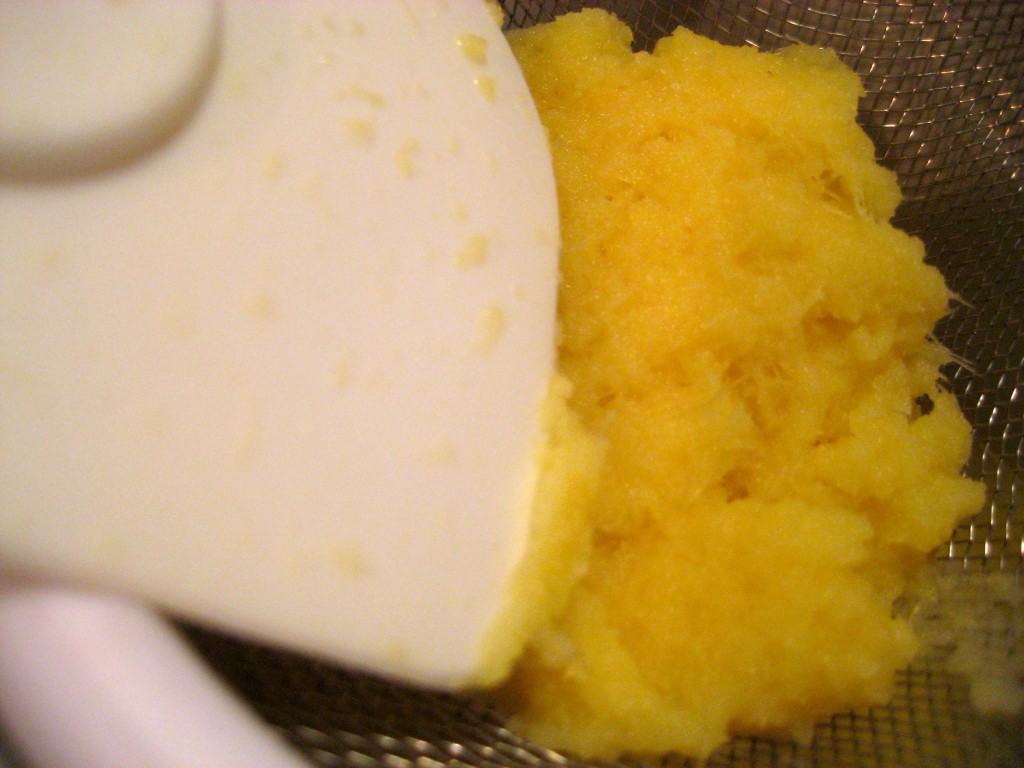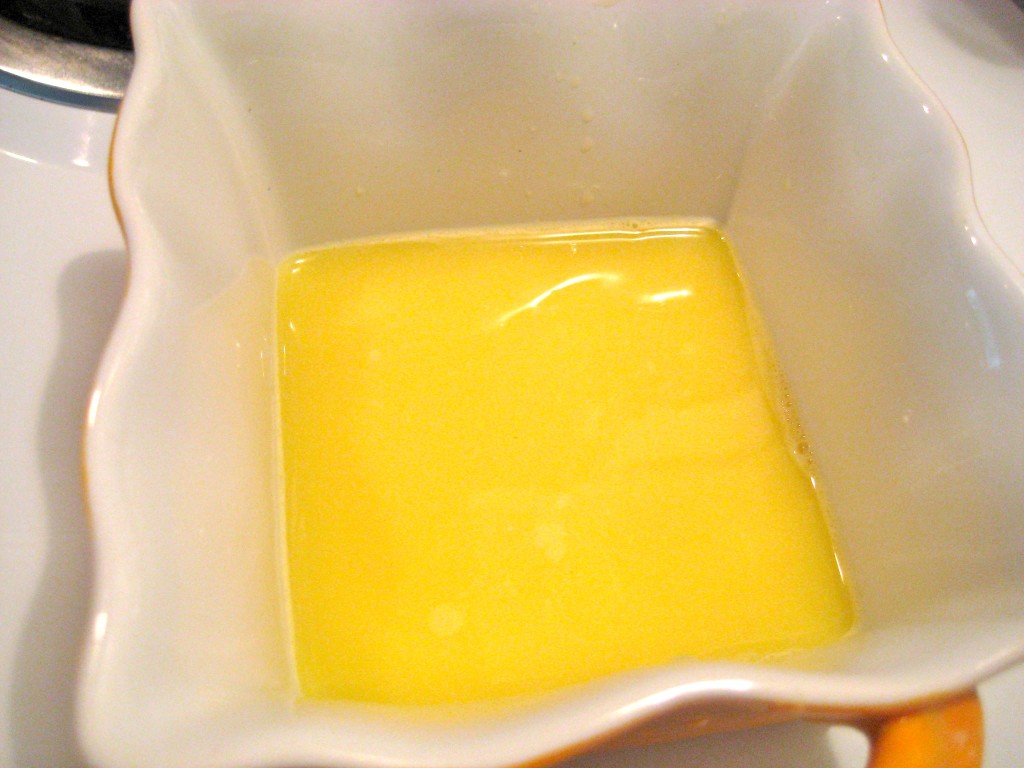 *Blend watermelon and desired amount of ginger juice until watermelon is smooth and frothy. (I used all of the ginger juice and it was SPICY … but I really liked it). Serve in a bowl with chopped strawberries and mint.