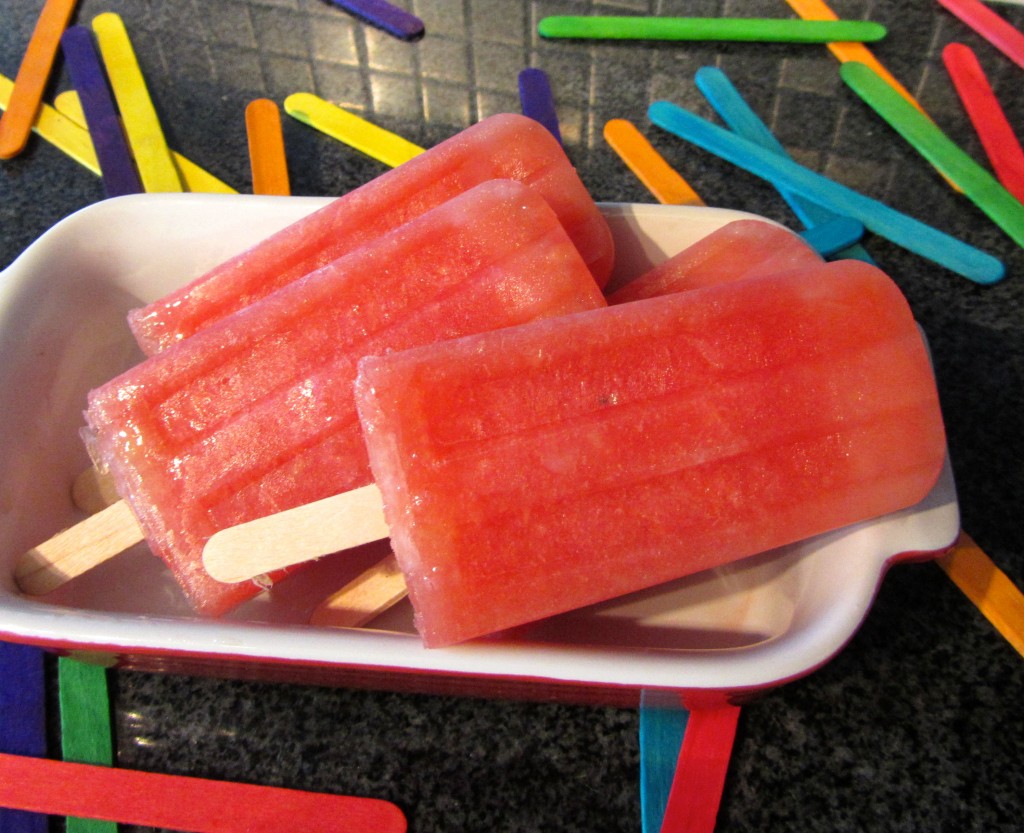 It's still hot and sticky here in DC and I'm still posting frozen, spicy, loveliness! In this post, I'm moving from herbs (lavender) to a spicy root–ginger. Ginger is super fragrant, super potent, and can be used in sweet or savory dishes. I first paired ginger with watermelon last summer in my watermelon ginger soup (also my 1st post ever to be voted Top 9 on food buzz.com). This summer, I revisited the flavor combo in this frozen pop (my new obsession, as if you couldn't tell!). But before giving you the super simple recipe for these pops, I'd like you to join me in congratulating Amy for being lucky number 18 …
… and winning the Nasoya giveaway I hosted last week. Congrats Amy! And Happy Monday to all! 😀
Watermelon Ginger Pops
Ingredients:
4 heaping cups watermelon
¼ cup (loosely packed) uncrystallized candied ginger
¼ cup sugar
Method:
*Blend all ingredients. Add mixture to popsicle mold (you can also make a granita or use an ice cream maker!). Freeze approx. 1 hour until mixture is slushy. Add sticks. Freeze until frozen. Enjoy! Note: the ginger separates a bit. I added the residual ginger to the top of each mold (which is the bottom of each pot) for a spicy surprise at the end).