In sticking with the lavender theme, I present to you, my Lavender Lemonade pops! Nothing says refreshing like lemonade and like the chocolate chocolate chip lavender ice cream from my last post, the lavender in this pop makes this traditional flavor just a tad bit more elegant, fragrant, and calming. And look at that color! 😉 If you do not feel like making your own lemonade, you can totally use store bought and still make these pops. I hope you enjoy! I hope this heat breaks soon (going to be over 100 AGAIN here in DC, ah vey!)! I hope you all had a great 4th! And I hope you don't forget to enter the Nasoya GIVEAWAY I mentioned in my last post. The winner will be selected at random this weekend! 🙂
Lavender Lemonade Pops
Ingredients:
2 teaspoons lavender, divided
juice from 6 lemons (also save zest)
¾ cup sugar, divided
1 ¼ cup sparkling water (I used orange flavored)
1 cup water
1 teaspoon lemon zest
1 teaspoon hibiscus petals (optional)
Method:
*Add water, ½ cup sugar, and 1 teaspoon lavender to small saucepan. Stir. Heat over high until boiling. Drop to low. Let simmer over low for 10 minutes. Remove from heat. Let lavender steep until syrup is cool. Strain before using.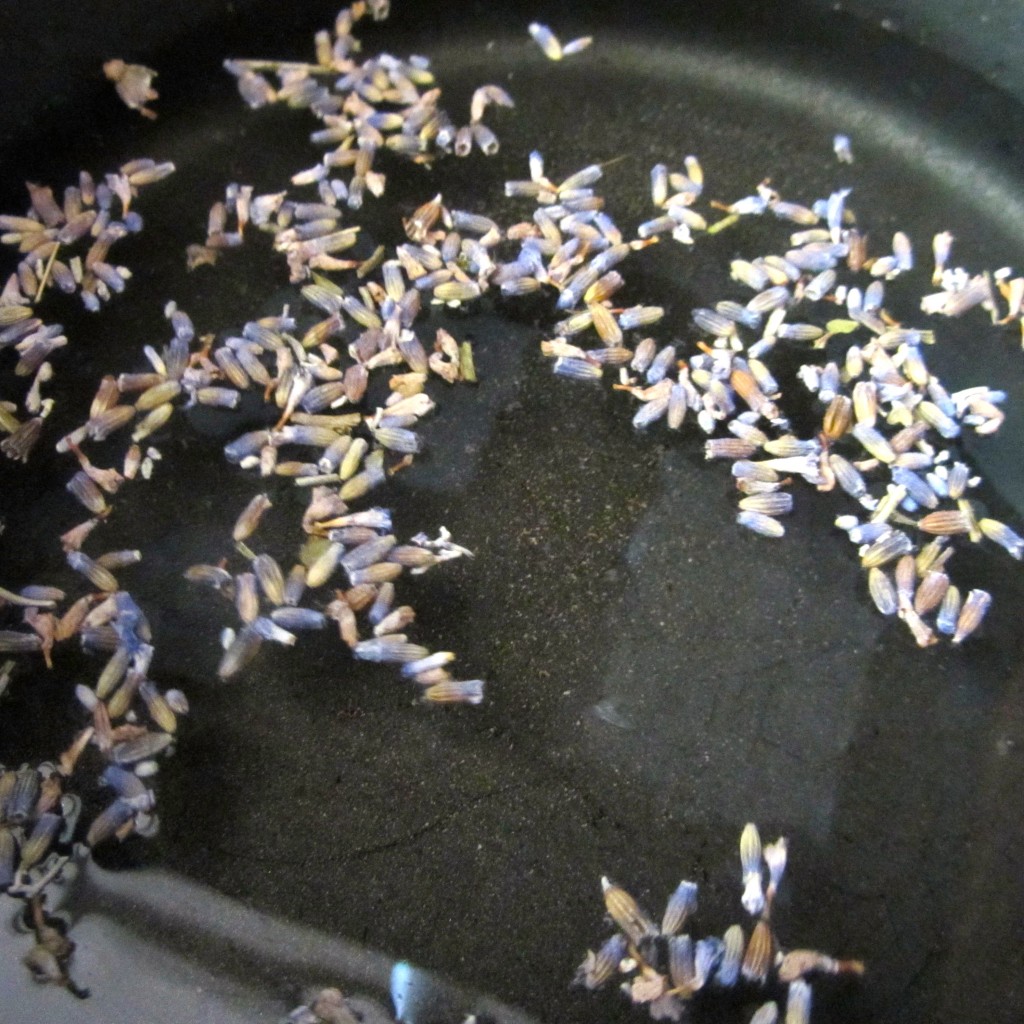 *Zest and juice lemons (some pulp is good).  Mix lemon juice, 1 teaspoon lemon zest (save remaining zest for another recipe!), remaining sugar, and sparkling water. Add strained lavender simple syrup. Stir to combine. Fill popsicle molds half full. Sprinkle with 1 teaspoon lavender (split between all molds) and add 1 hibiscus petal. Freeze until frozen. Add remaining lemonade mixture. Freeze until slushy (approx. 1 hour). Add sticks. Freeze until frozen completely. Enjoy!