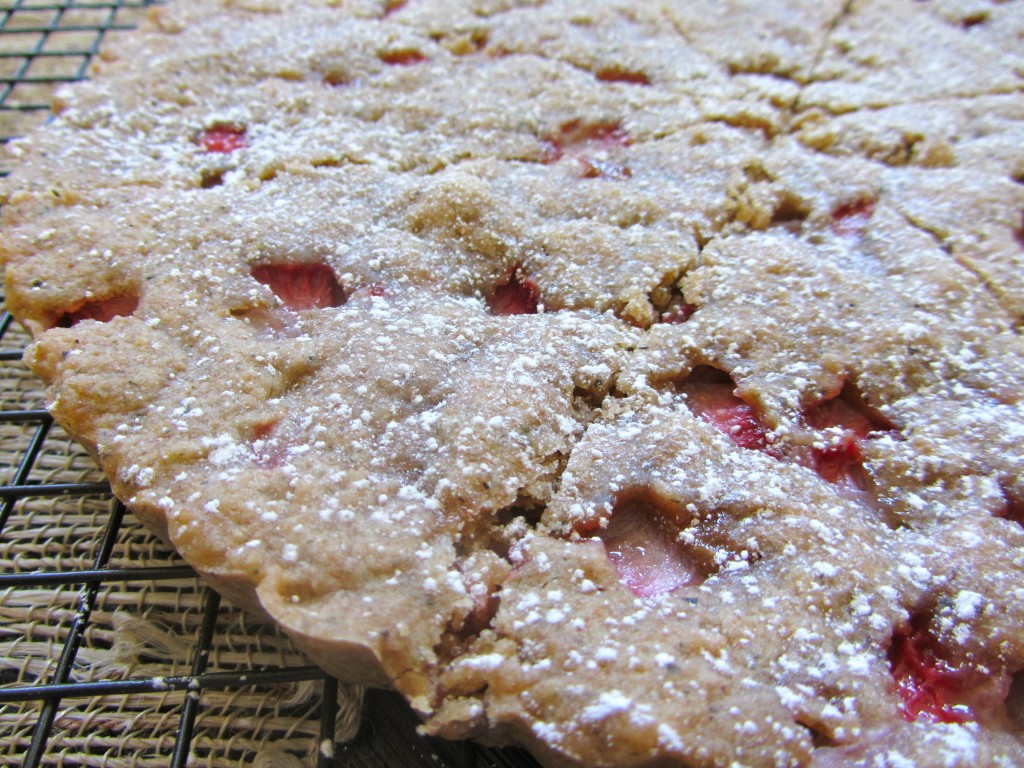 First, thank you all for your positive wishes on my move. I am in my new place, most of my boxes are unpacked (and not one broken dish to report!), and slowly but surely I am getting settled! 😀 Now, what you came here for… the yum, yums.
"Diversify your grains" month on Como Water is coming to a close and I couldn't think of a better way to end the month than with dessert. For those of you who have been following me for awhile, you may have noticed that I am posting a lot less dessert than I used to. It's because I've been trying to reduce my sugar intake. As much as I share with my co-workers, if I bake it, I generally eat it… That being said, everything in moderation, no? 😀
This strawberry-mint spelt shortbread is an ode to summer berries. I adapted my saffron-vanilla and earl grey tea shortbread recipes. It contains fresh strawberries and mint tea leaves. Most important for "diversify your grains" month, it also uses spelt flour, as opposed to regular wheat flour. Spelt is an ancient grain containing 17 to 21% protein and has a rich and nutty flavor. Even though spelt does contain gluten, it is often well tolerated by folks who have gluten sensitivities. I liked the heartiness of this shortbread, but being a perfectionist, there are some things I would change the next time I made it: a) I would use one tea bag, rather than two, b) I would use dried strawberries, rather than fresh, and c) I would use 1/2 spelt and 1/2 regular wheat flour. Still, these were wonderful (especially the second day when the strawberries dried out a bit) with hot tea. And I can only imagine what they'd be like in a strawberry shortcake! 😀
Strawberry-Mint Spelt Shortbread
Ingredients:
1 cup Earth Balance–softened
1/2 teaspoon lemon extract
1/2 teaspoon vanilla extract
1/2 teaspoon almond extract
leaves from 2 peppermint tea bags
2 cups spelt flour
1/4 teaspoon salt
1/2 cup powdered sugar
1 teaspoon cornstarch
3/4 cup diced fresh strawberries
1 tablespoon granulated sugar
granulated sugar for sprinkling
Method:
*Preheat oven to 325 degrees F. Cream Earth Balance and extracts in large bowl. Mix 1 tablespoon sugar and strawberries in small bowl. Set aside. Stir in tea leaves. Sift in flour, cornstarch, powdered sugar, and salt. Gently mix in strawberries.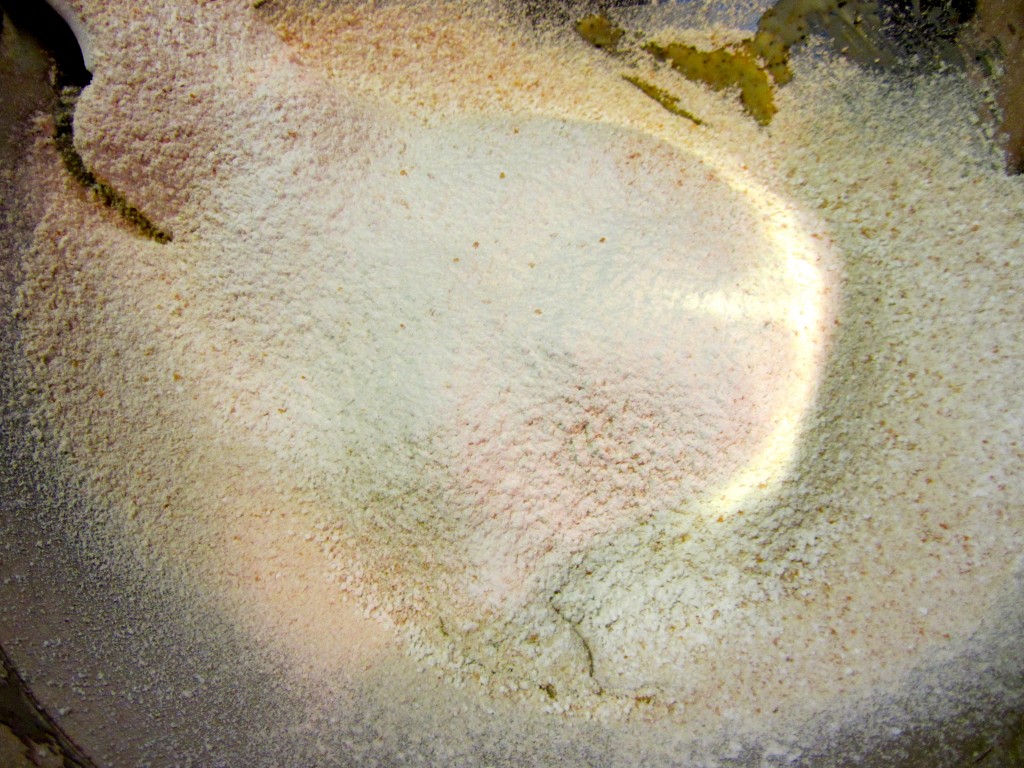 *Press dough into 9-inch tart pan. Sprinkle lightly with sugar. Bake ~20 minutes. Score while warm. Let cool completely.