I swear, I tried to have the post live yesterday. I swear, I did. But the Saturday monster came and ate up the day before I could work on it. Luckily, this is a long weekend for many of us, which means that you still have time to make these beans for your Labor Day cookout. This was my first time making baked beans by scratch and after making them, I know that I'll never use canned beans again. Basically, the beans cook themselves and now I'm just thinking about all of the fun tweaks I'll be making to this recipe—beer, coffee, bourbon, some spice, oh the possibilities are endless!
Before getting to the recipe, I want to thank all of you for your lovely wishes on my first day of work! Your collective positive energy worked and I not only had a great first day, I had a great first week! I also wanted to share three things with you. First, Como Water's basil vinaigrette was featured on Know Food Now's site. Second, Como Water's watermelon ginger soup was featured as the ROS Culinary Network's recipe of the week. And third (and totally randomly), I just finished the book The Power of Now and highly recommend it!  Check them out and enjoy the rest of your weekends! 😀
Baked Beans (Printable Recipe)
Ingredients:
2 cups dry navy beans (soaked overnight)
2 cups vegetable stock
2 cups water
2 cloves garlic–chopped
1 onion–chopped
1/2 serrano chili–minced
1/4 cup molasses
3/4 cup ketchup
2 tablespoons dijon mustard
1/4 cup brown sugar
2 tablespoons apple cider vinegar
olive oil
salt
pepper
Method:
*Soak navy beans overnight in large bowl of cold water. When ready to prepare baked beans, drain and rinse navy beans.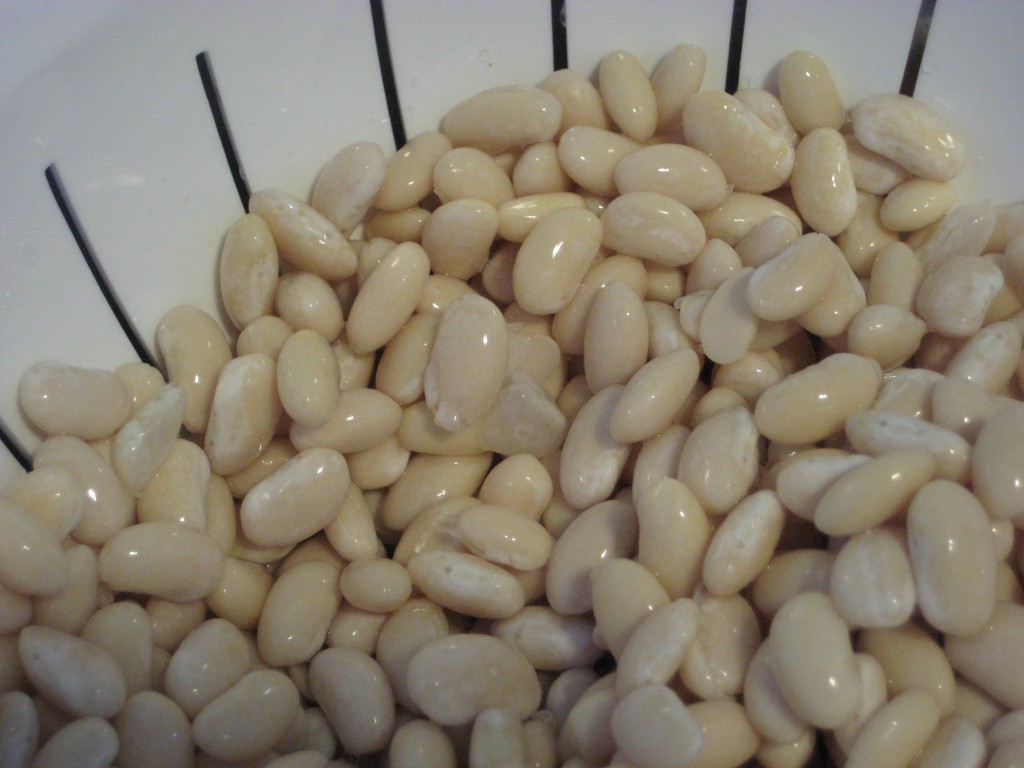 *Saute onion and serrano chili in 2-3 tablespoons of olive oil until soft in large stock pot over medium heat. Sprinkle with salt and pepper. Add garlic. Saute 5 minutes. Add drained beans. Add vegetable broth and water. Turn heat to high and bring to boil. Once boiling drop heat to medium low and let the beans simmer until they are soft–approximately 1-2 hours.
*Pre-heat oven to 325 degrees F. Once beans are soft, pour them into a large baking dish. In a small saucepan, heat the molasses, mustard, ketchup, brown sugar, apple cider vinegar, and a touch of salt and pepper over medium heat. Stir until all ingredients are incorporated and the mixture just starts to bubble. Remove from heat and add the sauce to the beans. Stir. Bake uncovered for approximately 1 hour or until beans have thickened and are bubbly.