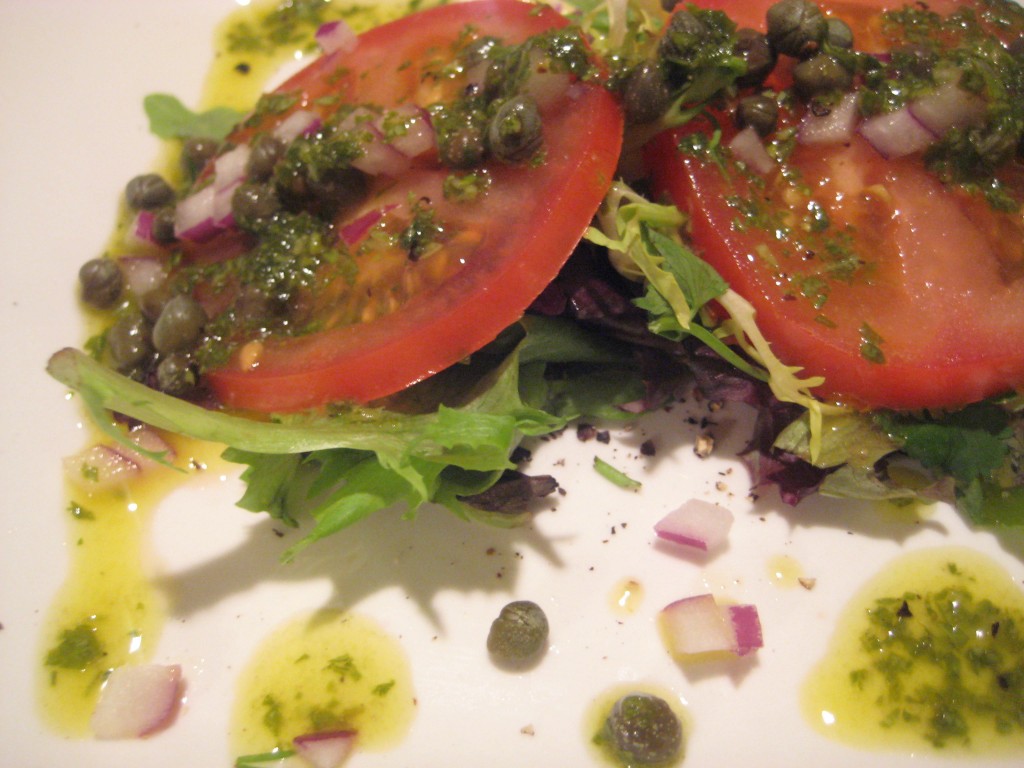 Oh foodie world, how I have missed thee! I have had a CRAZY week that translated into a semi-crazy weekend. As things have slowly returned to "normal," I've been inundated by thoughts of my foodie friends' posts that I am excited to catch up on, and this salad. Well, actually, this vinaigrette. The salad is simple. It invokes the spirit of Caprese, with its fresh tomatoes and salty capers, but is a bit lighter given that I prepared it sans cheese. Instead of fresh basil leaves like in an insalata or pesto like in a sandwich, I went with a basil vinaigrette. Such as simple twist, but incredibly delicious!
It's All About the Basil Vinaigrette Salad
Salad Ingredients:
mixed field greens
1 vine-ripened tomato (sliced)
2 tablespoons finely diced red onion
2 teaspoons capers
freshly ground black pepper
Basil Vinaigrette Ingredients:
1/3 cup (packed) fresh basil
juice from 1 lemon
2 tablespoons white balsamic
1/2 teaspoon raw agave
1/4 cup extra virgin olive oil
salt, pepper
Method:
*Chop tomatoes and onion.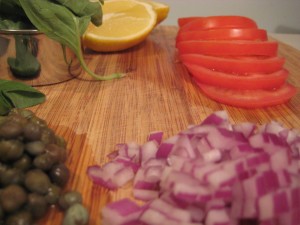 *In blender or food processor, blend all vinaigrette ingredients.
*Place washed field greens on serving plate. Arrange tomato slices, capers, and red onion on greens. Add fresh pepper. Dress salad with vinaigrette. Note: feel free to tweak the acid to oil ratio of the vinaigrette to your liking!