Perhaps it was being home where things like Italian lemonade from Albano's Market were exactly the same, but things like residual tornado wreckage made everything completely different. Or maybe it's because my birthday's coming up, or my upcoming move, or the fact that, according to my friends, last year was super rough because I was going through (and am apparently now over) my "Saturn return." But for whatever reason, I have been thinking a lot about "change." So, I decided to retake the Myers-Briggs personality test after not taking it since 2003, to see if my personality has changed.
The verdict? My Myers-Briggs profile changed from INFJ (Introverted, Intuitive, Feeling, Judging; the "confidant" and about 2% of the population) to INFP (Introverted, Intuitive, Feeling, Perceiving; the "dreamer" and about 4% of the population). So, there was a change, but not a fundamental change, and perhaps that's how personality (and life? and cooking?) works. Slow change coupled with steadfast consistency. Thoughts?
O.K. enough philosophy/psychology, I know, I know, this is a food blog. So onto the food…. This is a super simple side dish that I paired with rice and orange "beef." It's pretty similar to my braised fava beans, but I didn't have any wine, so I used beer (an amber ale to be exact). The final dish was super flavorful and the simple preparation allowed the sweetness of the fresh peas (from SEEDS!) to shine. Also, you'll see below that the recipe only calls for 1/4 cup of beer. I bet you can guess what I did with the rest of it! :D.
And for those of you on foodbuzz, what's going on? My harissa corn is on the Top 9, but I posted it two weeks ago!!! There seems to be some sort of foodbuzz craziness going on, no?
Beer-Braised Sugar Snap Peas (Printable Recipe)
Ingredients:
3 cups sugar snap peas–washed and prepped (see below)
1 tablespoon olive oil
1 teaspoon Earth Balance (or butter)
1 clove garlic–minced
1 dry chile
1/4 cup beer
1 teaspoon brown sugar
1 tablespoon soy sauce or Tamari
1 tablespoon rice wine vinegar
toasted sesame oil (to drizzle)
Method:
* Wash sugar snap peas. Snap off ends. Pull fibrous ridge running from end to end off of the peas.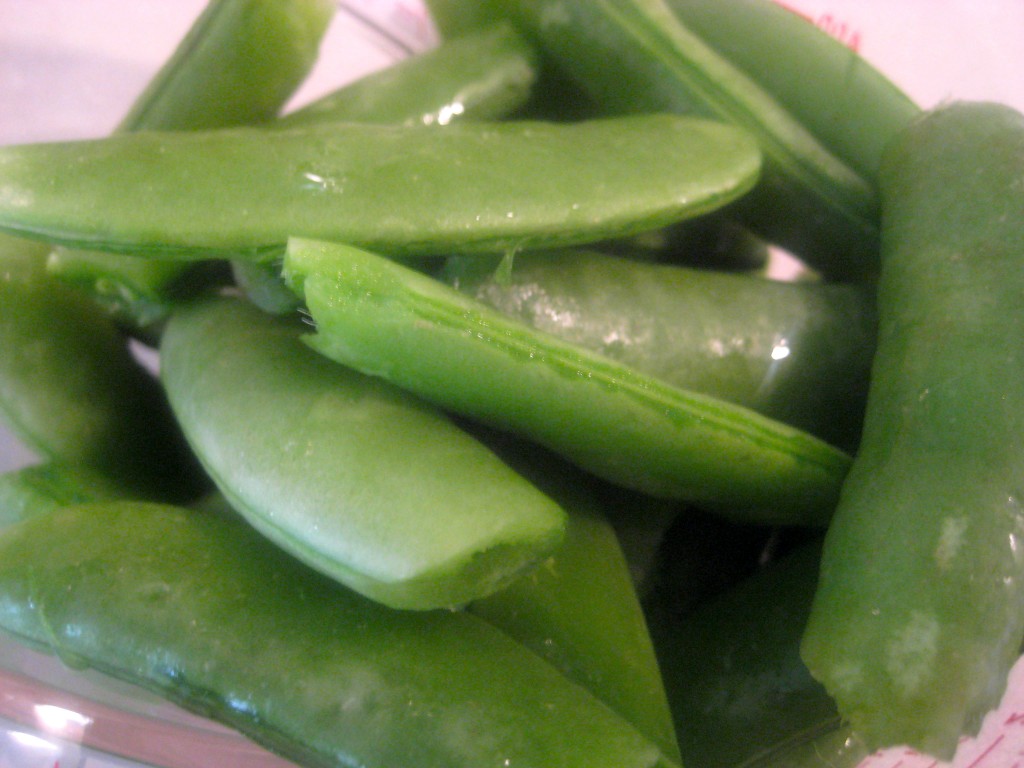 *Heat olive oil and Earth Balance in medium sized saucepan over medium heat. Add minced garlic. Saute lightly for 5 minutes. Add peas. Saute 3 minutes. Add beer, vinegar, brown sugar, Tamari, and chile. Stir. Cook 3 minutes. Cover with lid. Cook 5-7 minutes, or until peas are tender. Remove peas. Simmer cooking liquid, uncovered, for approximately 5 minutes (or until cooking liquid reduces by about half).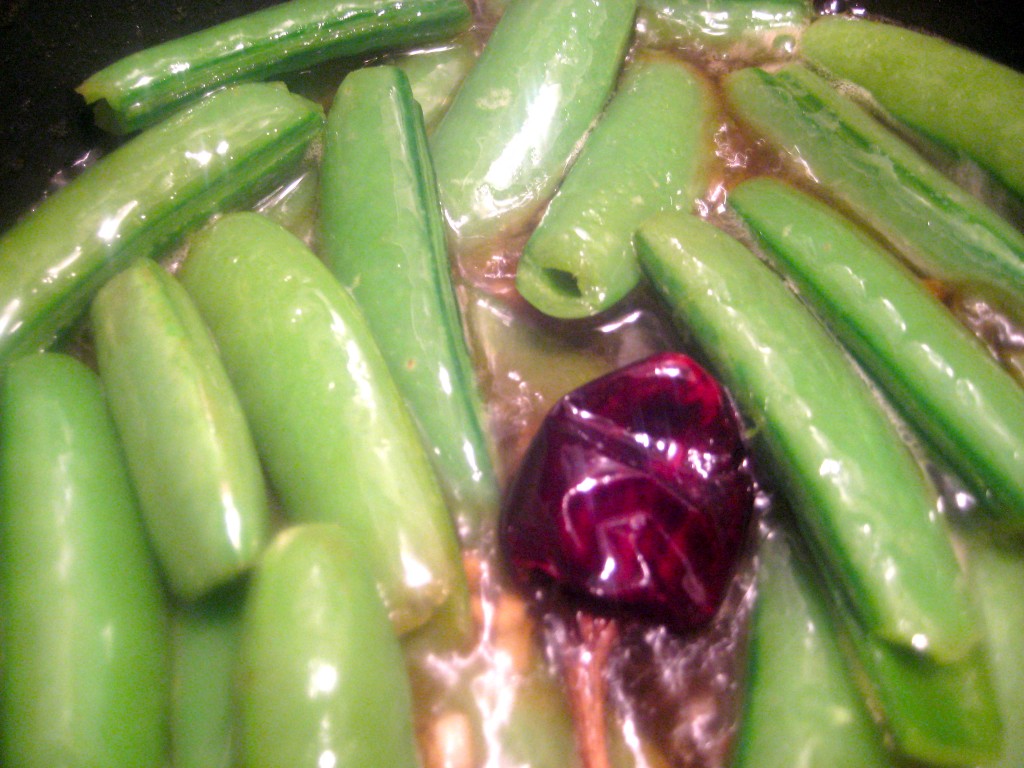 *Drizzle peas with reduced cooking liquid. Serve with drizzled toasted sesame oil.