So, in addition to eating vegan summer nicoise on my birthday, I also ate this lovely fresh blueberry tart! C'mon, you didn't think I'd go without making a birthday dessert, did you? Last year, I paid homage to my favorite Ben & Jerry's ice cream flavor, and this year I planned to make a peanut butter-chocolate tart, but I had a bunch of blueberries to use. So I put the PB tart on hold.
But, I wanted chocolate!!! And then thought… blueberries and chocolate are a great pair (why should strawberries and cherries and oranges have all of the fun???)! Along with some candied ginger and leftover sugar cookie dough, this "clean the fridge" tart ended up being a lovely and elegant birthday tart! Not bad for fridge-cleanin'!  It's definitely more labor intensive than I usually roll, but it's worth it, especially for some celebratory occasion… and speaking of celebratory…
I wanted to include you all in my blogiversary celebration by continuing my tradition of hosting a giveaway as a small token of gratitude for following me! This year, I'll be giving away a $50 gift certificate to Amazon.com!
This way, you can get exactly what you'd like. The entry is simple: leave a comment letting me know your favorite birthday treat. For additional entries, become a Como Water fan on Facebook and follow Como Water on Twitter. Leave a comment for each entry, and I'll choose a winner at random on Saturday. Good luck and happy Wednesday!!!
Blueberry Chocolate Mousse Tart
Ingredients:
Sugar Cookie Crust:
3 cups all purpose flour
3/4 teaspoon baking powder
1/4 teaspoon salt
1 cup Earth Balance (or butter/margarine)–softened
1 cup sugar
1 teaspoon vanilla extract
1 egg beaten
1 tablespoon milk
Chocolate Mousse:
1 package silken tofu
1 teaspoon vanilla extract
1/3 cup melted chocolate chips (or Nutella)
3 tablespoons cocoa powder
1/3 cup sugar
Yummy Toppings:
1 heaping tablespoon uncrystallized candied ginger–finely chopped
3/4 cup chocolate chips, divided
~ 1 1/2 pints fresh blueberries–washed and dried
2 teaspoons blackberry (or preferred) preserves–melted
Garnish with coconut cream, whipped cream, fresh blueberries, fresh mint, and/or dusted chocolate.
Method:
*Make the sugar cookie dough: Cream softened Earth Balance with the white sugar until the mixture is fluffy. Add vanilla extract, milk, and beaten egg. Mix completely. Mix in flour, salt, and baking powder. Divide the mixture into two batches. You will only use one half of the dough for the tart. Reserve the rest of the dough for some cookies on a rainy day :D. Press one half of the dough into a 11 1/2-inch tart pan. Refrigerate for at least 15 minutes. Prick bottom and sides with a fork. Bake for 10-14 minutes, or until golden brown in a 350 degree F pre-heated oven. Once fully baked, press down with a fork to ensure a fillable crust. Set aside.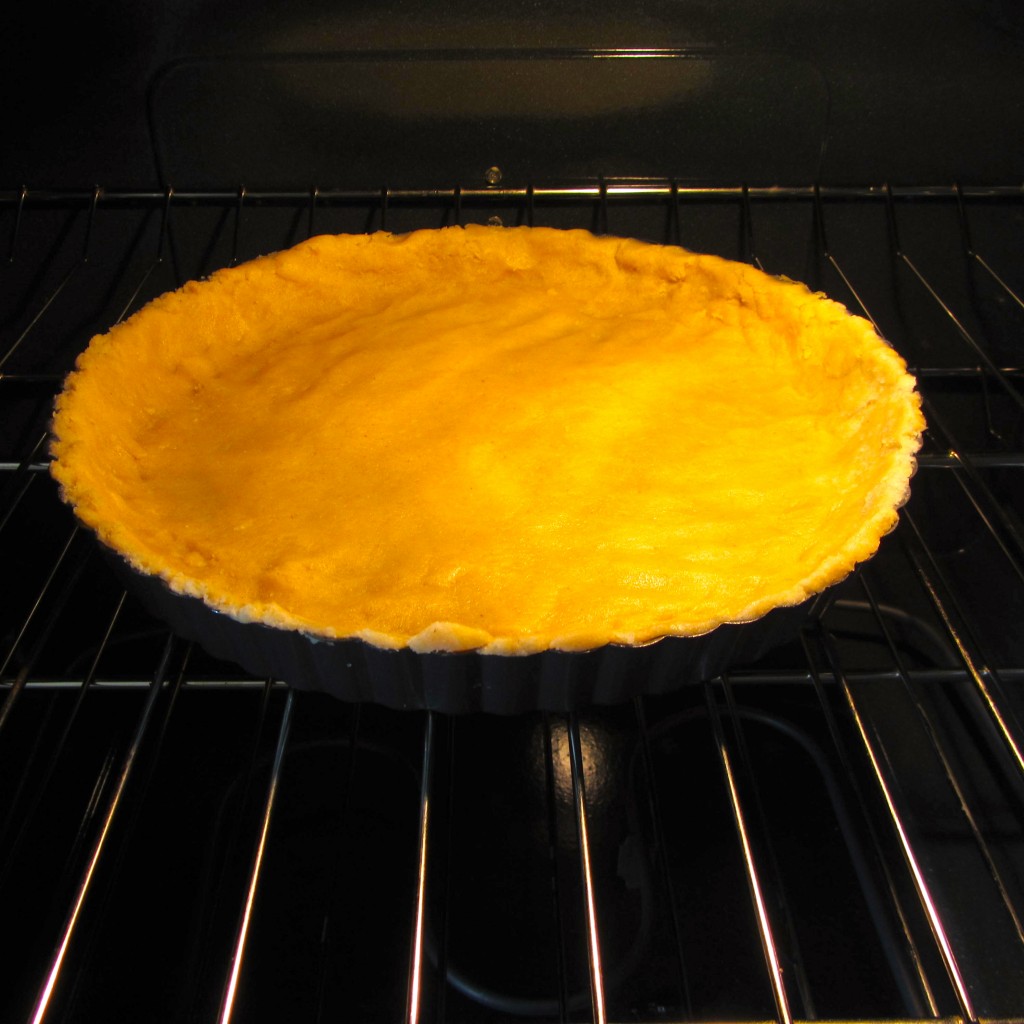 *Chop candied ginger. Melt 1/2 cup chocolate (I used the microwave; 30 second increments, stirring in between each increment, for a total of ~ 1 min.). Spread the chocolate onto the bottom of the baked tart shell. Add the candied ginger. Set aside.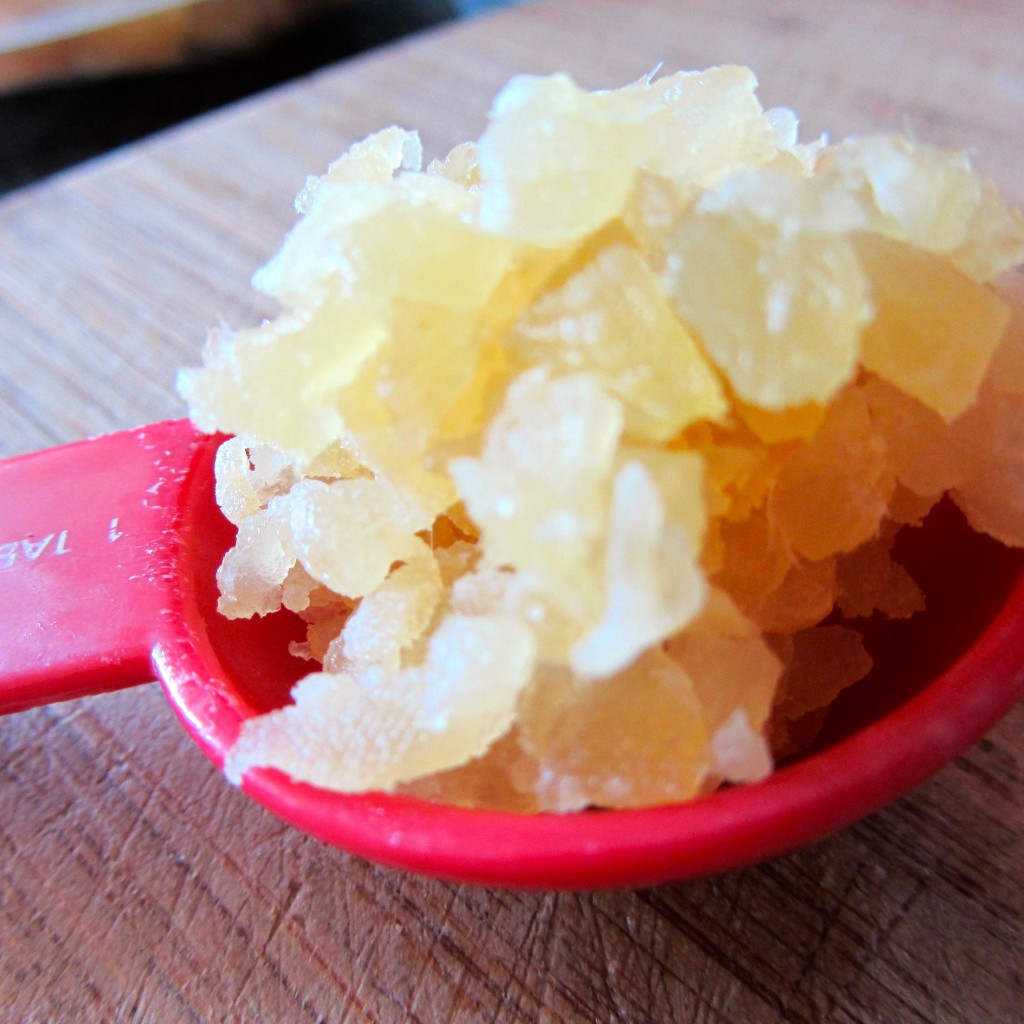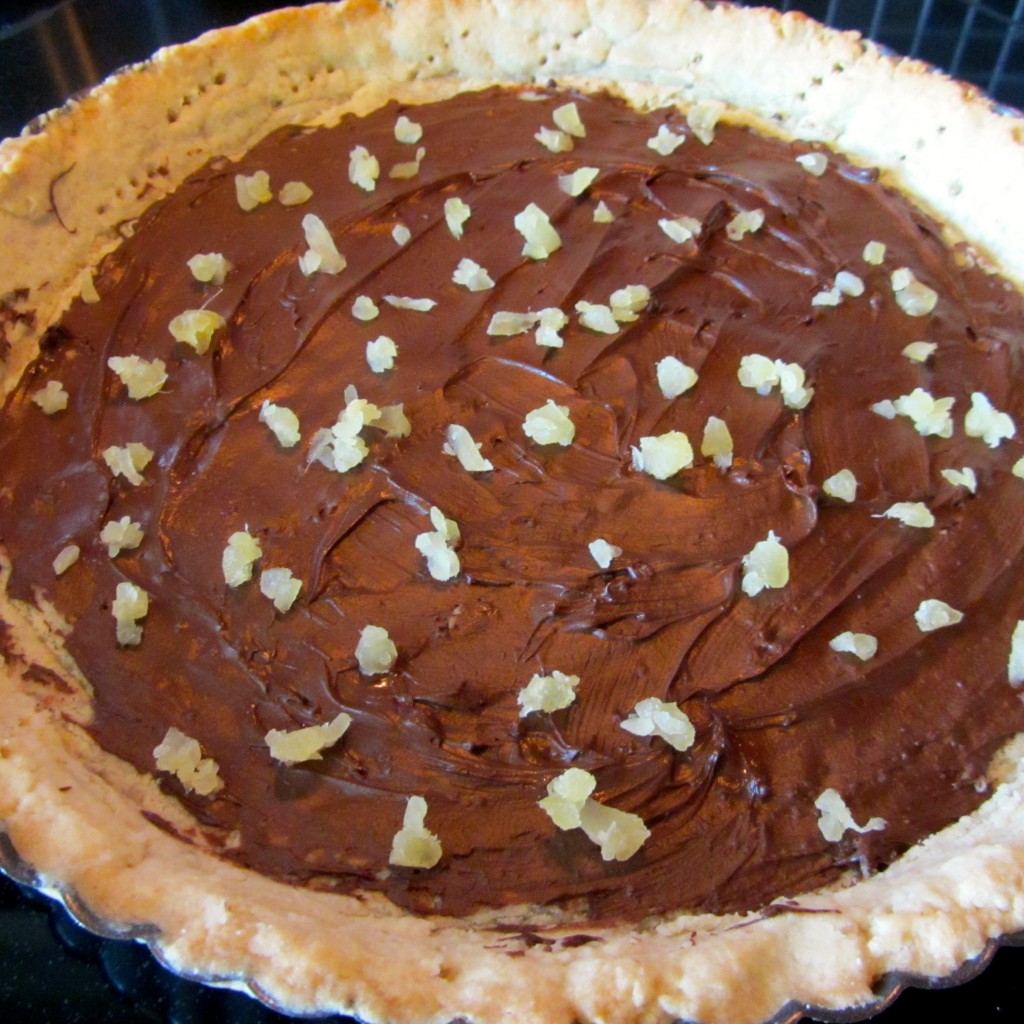 *Make the mousse: Mix all ingredients on high in a blender. Scrap down mixture intermittently to ensure thorough mixing. Blend until smooth and completely incorporated. Refrigerate for at least 1 hour.
*Assemble: Add chilled mousse to the cookie shell. Arrange blueberries onto the mousse. Gently brush the melted preserves onto the arranged blueberries. Melt remaining 1/4 cup chocolate chips. Drizzle on top of the blueberries (I used a plastic Ziplock bag as a pastry bag). Refrigerate the fully assembled tart for at least 1 hour. Serve with whipped coconut cream, fresh berries, and cocoa powder.