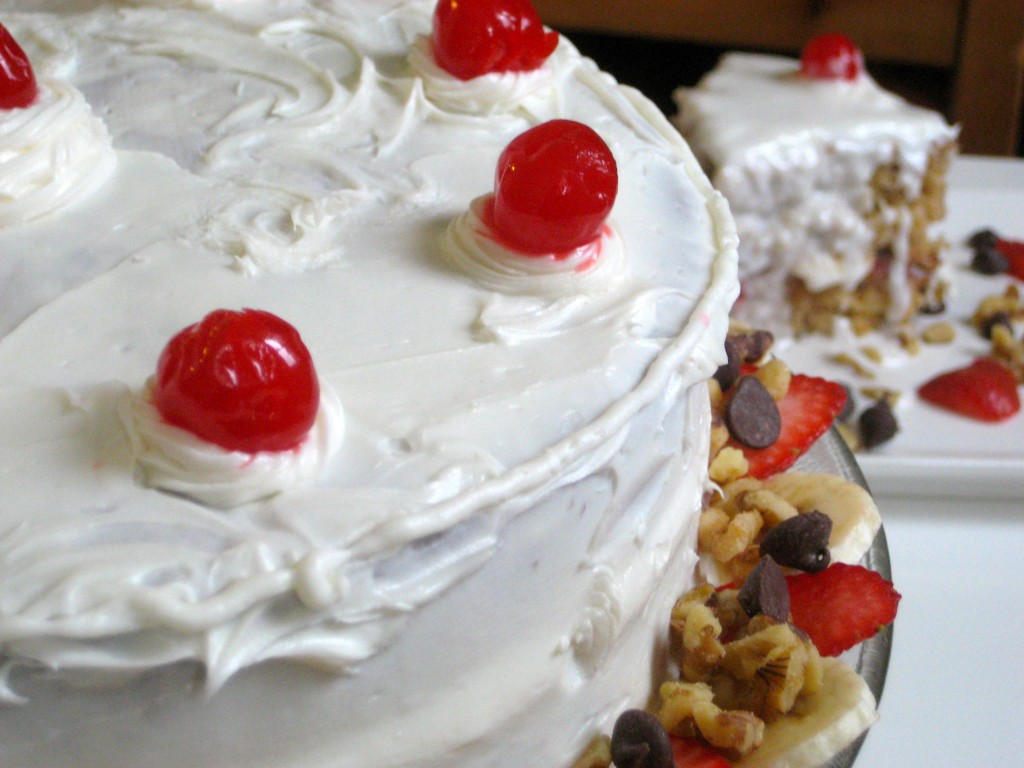 I'm assuming I'm not the only one out there who has seen the Ben & Jerry's documentary. But I may be the only person out there who has watched it twice… in one night … back to back… 😉
I watched it twice, not because I am obsessed with Chunky Monkey or was jones-ing for Cherry Garcia. I watched it twice because it was one of the most inspiring stories I had heard in a really long time. I won't give it all away (I highly recommend watching it for yourselves!) but I will say this–I was particularly inspired by Ben's and Jerry's motivations to mix social activism and profitability. It is a question my friends in Durham and I have asked ourselves, in one form or another, many times… is social responsibility antithetical to profit? I'm pretty sure I know how both Ben and Jerry would answer that question now that I've learned not only about their rise to ice cream stardom, but also about their astute and incredibly admirable business model.
So, as an ode to my fellow New Englanders who have pushed my thinking about what profit means and what profit (with the right mindset) can achieve, I baked a cake. (I know, you were waiting to hear me say that I made ice cream, but I still do not have an ice cream maker!). But I didn't make just any cake. I made a cake that pays tribute to my favorite Ben & Jerry's ice cream flavor–banana split! I adapted my hummingbird cake recipe slightly and doused each slice with whipped coconut cream, which gave the already moist cake a tres leches-esque feel. Oh and did I mention–it's vegan!!!! 😀
Vegan Banana Split Cake (Printable Recipe)
Cake Ingredients:
3/4 cup Earth Balance (softened)
1/2 cup brown sugar (packed)
1 8 oz. container vegan yogurt (vanilla, strawberry banana, or pineapple)
1/3 cup light coconut milk
2 ripe bananas (smashed)
1 tablespoon vanilla extract
1 cup chopped walnuts (lightly toasted)
1 cup drained crushed pineapple
1/2 cup pineapple juice
2 cups all purpose flour
1/4 cup coconut flour
1 cup sugar
1 1/2 teaspoons baking powder
1 teaspoon baking soda
1/2 teaspoon salt
1/2 teaspoon cinnamon
Cake Method:
*Preheat oven to 350 degrees F. Butter 2 9″ round cake pans. Set aside. Sift flours, white sugar, salt, baking powder, baking soda, salt, and cinnamon into a large bowl. Set aside. Smash bananas. Beat Earth Balance, brown sugar, yogurt, coconut milk, pineapple, pineapple juice, vanilla extract, smashed bananas, and walnuts.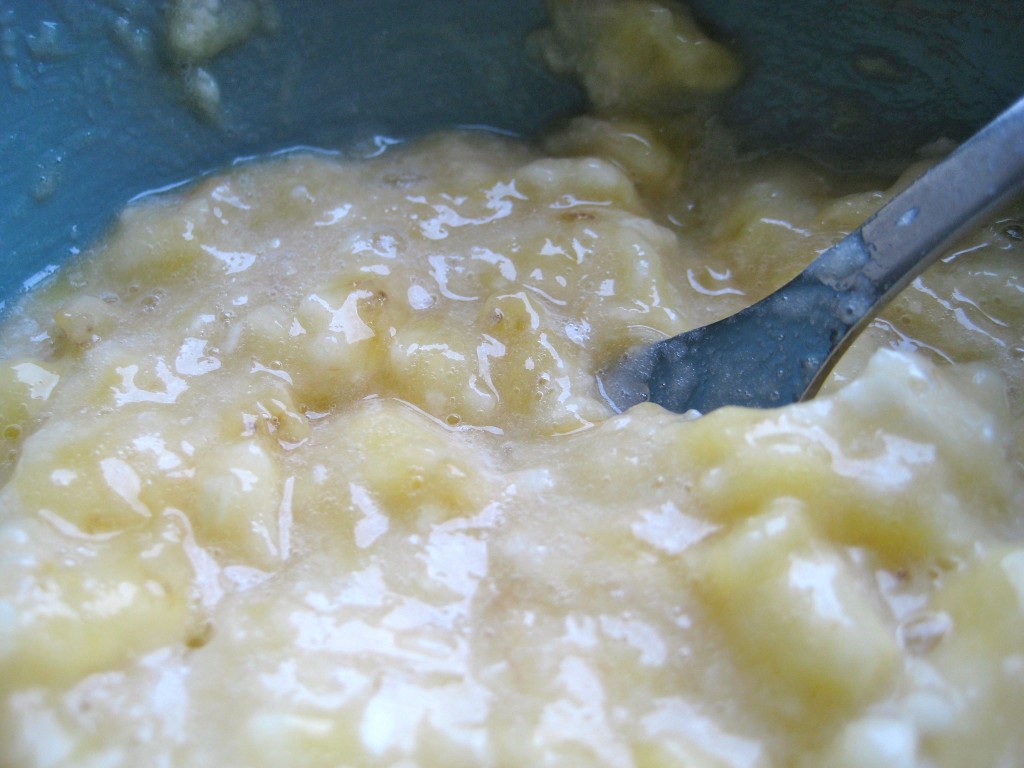 *Fold dry ingredients into wet ingredients in three batches. Divide batter between prepared pans. Bake approximately 20-25 minutes or until a toothpick inserted into the center of the cake comes out completely clean. Let the cakes cool completely.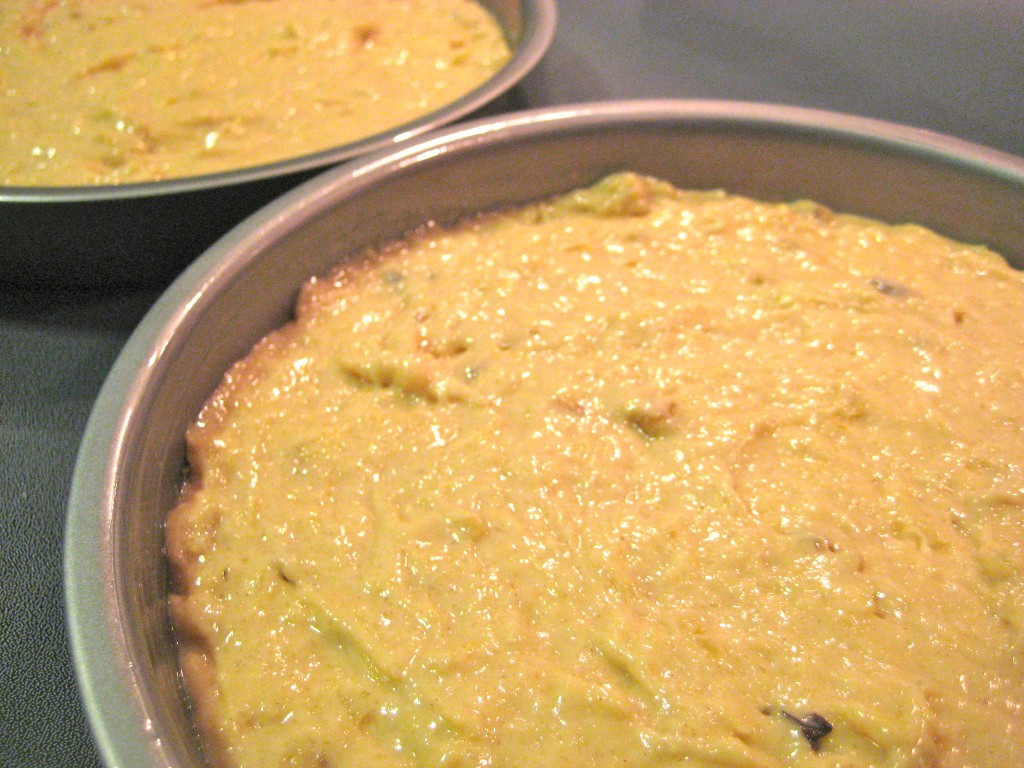 Topping/Filling Ingredients:
1 cup strawberries–sliced
1-2 bananas–sliced
1/2 cup chocolate chips
1/2 cup walnuts–chopped
maraschino cherries
1 can coconut milk (cream only)
1 teaspoon vanilla
1/2 cup powdered sugar
favorite vanilla icing
Assembly!:
*Put coconut milk in the fridge at least two hours ahead of time. When ready to assemble, scoop out just the cream from the coconut milk, leaving the liquid behind. Beat the coconut cream with the vanilla extract and powdered sugar until creamy. The mixture will resemble a soft whipped cream. (See this post for more details on whipping coconut cream).
*Place one cake round on cake stand. Spoon approx. 1/4 cup of whipped coconut cream on to the top of the first cake round. Add sliced strawberries and sliced bananas to the coconut cream topped cake. Reserve the remaining coconut cream. Place the second cake round on top. Frost the entire cake with vanilla icing. Top the cake with maraschino cherries. Add sliced strawberries, sliced bananas, walnuts, and chocolate chips around the cake for garnish. Serve with additional coconut cream drizzled on top!