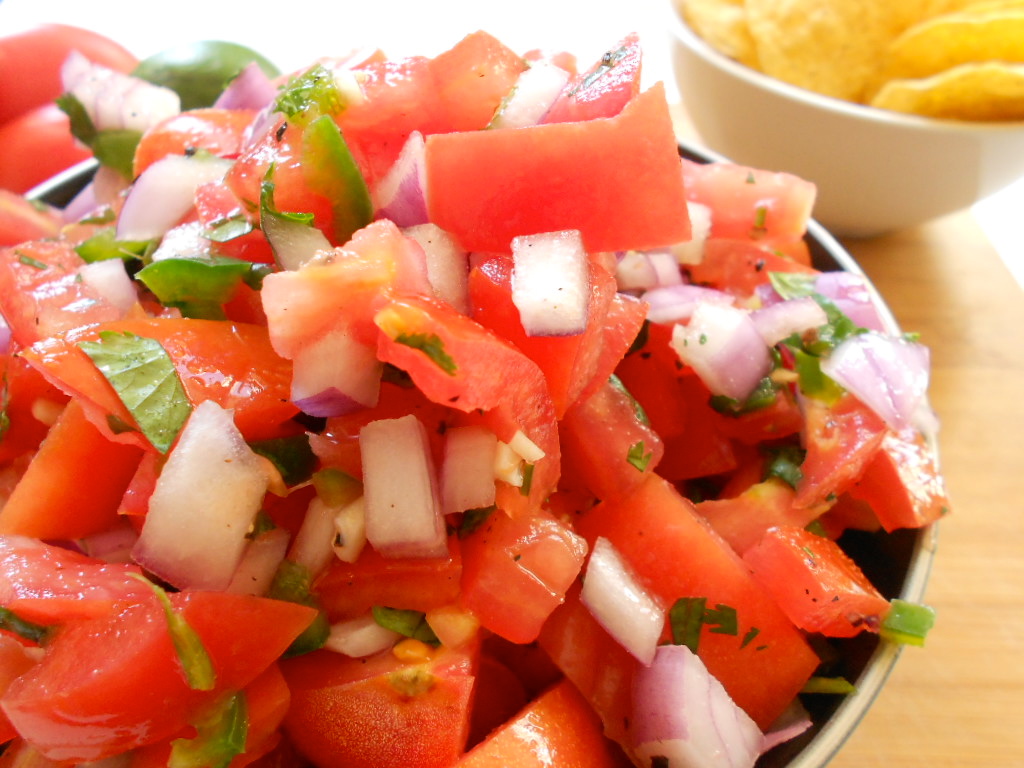 There's nothing that says 'spring cleaning' like raw foods. In my next post, I'll be a reviewing a film that talks all about the benefits of eating raw foods, but until then I leave you with this pico. Oooooooohhhhhhh, pico. 🙂 This super simple, super flavorful salsa is a must make… especially since Cinco de Mayo is right around the corner! 😀 Before I give you the recipe though, let me tell you about this giveaway…
Do you remember my roasted carrot muffins? Do you remember my rant about how I used coconut oil for the first time in developing the recipe for those muffins? Do you remember how I said those muffins were fluffy bundles of coconut-scented goodness? Did you know that coconut oil has been linked to a number of health benefits including preventing heart disease, fostering weight loss, aiding digestion, and supporting immunity. Well, folks, I am happy to tell you that the generous folks over at Nutiva have offered to give one lucky Como Water reader a jar of their coconut oil! You have six chances to win. Leave a separate comment for each step you take below. Here are the deets:
1. Leave a comment letting me know what you would make with Nutiva coconut oil if you won the free jar.
2. Become a fan of Como Water on Facebook.
3. Follow Como Water on Twitter.
4. Tweet this giveaway.
5. Become a fan of Nutiva on Facebook.
6. Follow Nutiva on Twitter.
You have until Sunday at noon to enter. I'll pick a winner at random and will announce the winner next week. Good luck and Happy Friday! 😀
Pico de gallo 
Ingredients:
12 Roma (or your favorite) tomatoes–deseeded and diced
1 clove garlic–minced
2 jalapenos–deseeded and diced
1 small red onion–diced
juice from two limes
cilantro
salt
pepper
Method:
*Mix. Let marinade at least 1 hour before serving.