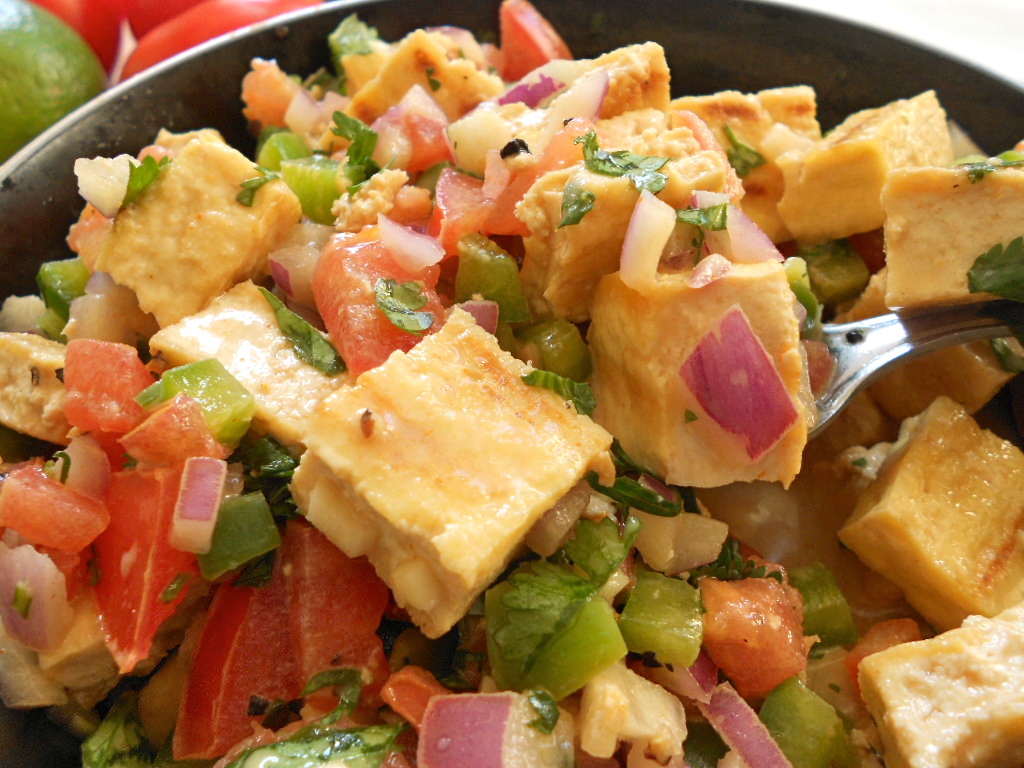 I'm dedicating today's post to one of my best friends in the whole wide world–Tini! She LOVES ceviche and although she abhors tofu, I'm convinced that in time I may be able to convert her. This recipe may just be the ticket to tofu conversion… The pressed tofu gives great texture, the coconut and citrus gives bold flavor, and the longer you let the ingredients merry, the better!
Also, I want to congratulate Stephanie of Eat.Drink.Love for being the lucky winner of my Nutiva Coconut Oil Giveaway! Congrats Stephanie!!! 😀
And lastly, I want to thank Manu of Manu's Menu for the lovely award she gave me last week. Manu is the QUEEN of all things culinarily Italian. Her food makes my mouth water all over my keyboard and I swear if I EVER go to Australia, I'll be knocking on her door for dinner (and then for breakfast and lunch the next day!!!).
No ranting today folks. I had to make this post short and sweet… Happy Tuesday! 😀
Tofu Ceviche
Ingredients:
1 16 oz block tofu–cut into 8 slices and pressed
juice from 2 limes
1/4 red onion–finely diced
1/4 bell pepper–finely diced
1 tablespoon olive oil
1 tablespoon Tamari
1/3 cup coconut milk
1 Roma tomato–diced
salt
pepper
cilantro
pinch cumin
cayenne (to taste)
olive oil
Method:
*Press tofu. Whisk all ingredients together. Grill tofu. Cut each slice of grilled tofu into 8 cubes. Add warm, grilled tofu to marinade. Stir. Cover. Let marinade at least 1 hour. Serve cold or room temperature.