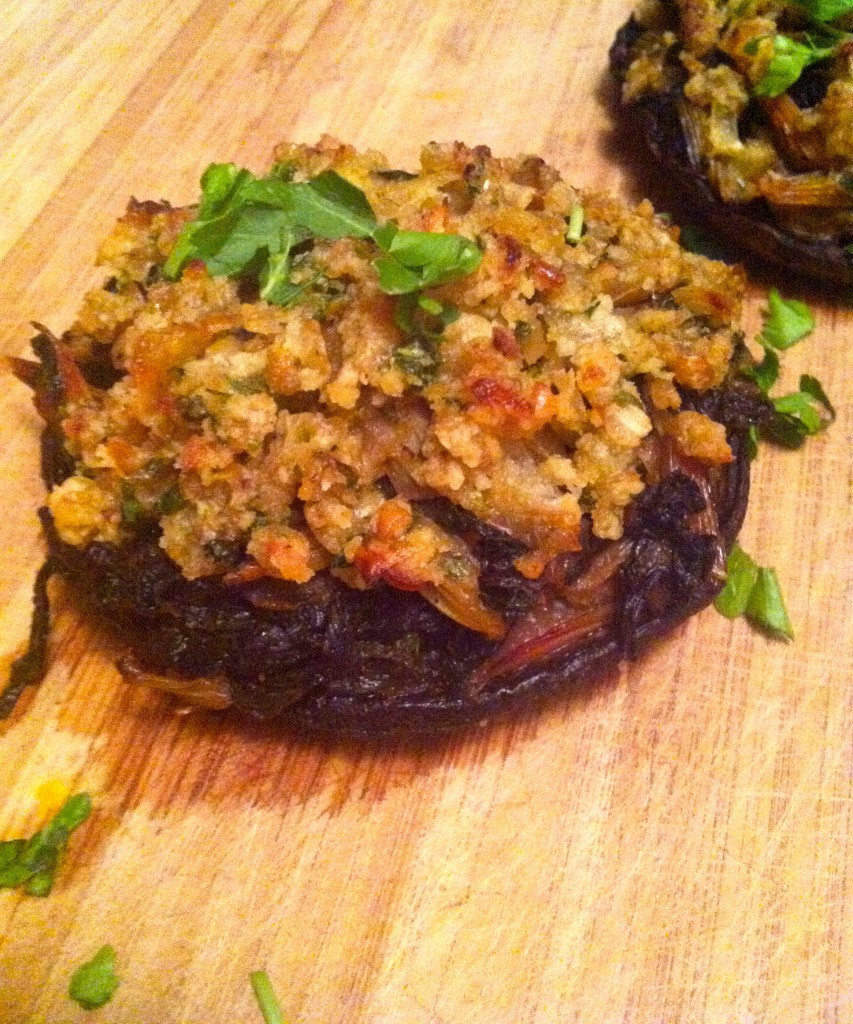 This is the last of my New Years Eve vegetable-centric recipes (it's vegan or vegetarian depending on what type of crackers you use to make the topping). This is also thankfully the last of my iPhone pictures (remember… my camera decided to completely die on me during my NYE food photo shoot!). No, I haven't gotten a new camera yet…still saving up for that (ah, WHEN did cameras get soooooooooooooo expensive?!?!?). But, luckily for me (and Como Water readers who like nice pictures), a friend let me use his camera. So, I'm back to semi-decent photography in the next post, which will kick off Juices, Smoothies, and Superfoods month! Which brings me to another reminder–Como Water is roughly organized by monthly themes this year. If you don't remember what they are, check out this post. And while you're playing around online, stop by to say 'hi' to Nancy and to check out this month's round up of the blogosphere's best recipes at www.spiciefoodie.com.
Happy Tuesday everyone! 🙂
Rainbow Chard Stuffed Portobello Mushrooms
Ingredients:
3 Portobello mushroom caps
1/2 yellow onion (divided)–diced
5 cloves garlic (divided)–minced
5 crackers (I used Club crackers, you can use your favorite!)
1 tablespoon parsley
olive oil
salt
pepper
pinch nutmeg
pinch cayenne
pinch sugar
1 tablespoon apple cider vinegar
1 bunch rainbow chard
Method:
*Preheat oven to 375 degrees F. Clean mushrooms. Dice onions. Mince garlic. Turn crackers to crumbs in food processor. Add ~2 tablespoons of olive oil to medium sized saute pan. Saute 1/2 of onions for 5-7 minutes. Add 1/2 of garlic. Saute 2-3 additional minutes. Sprinkle with salt and pepper. Once onions and garlic are soft, mix in crackers and parsley. Set aside.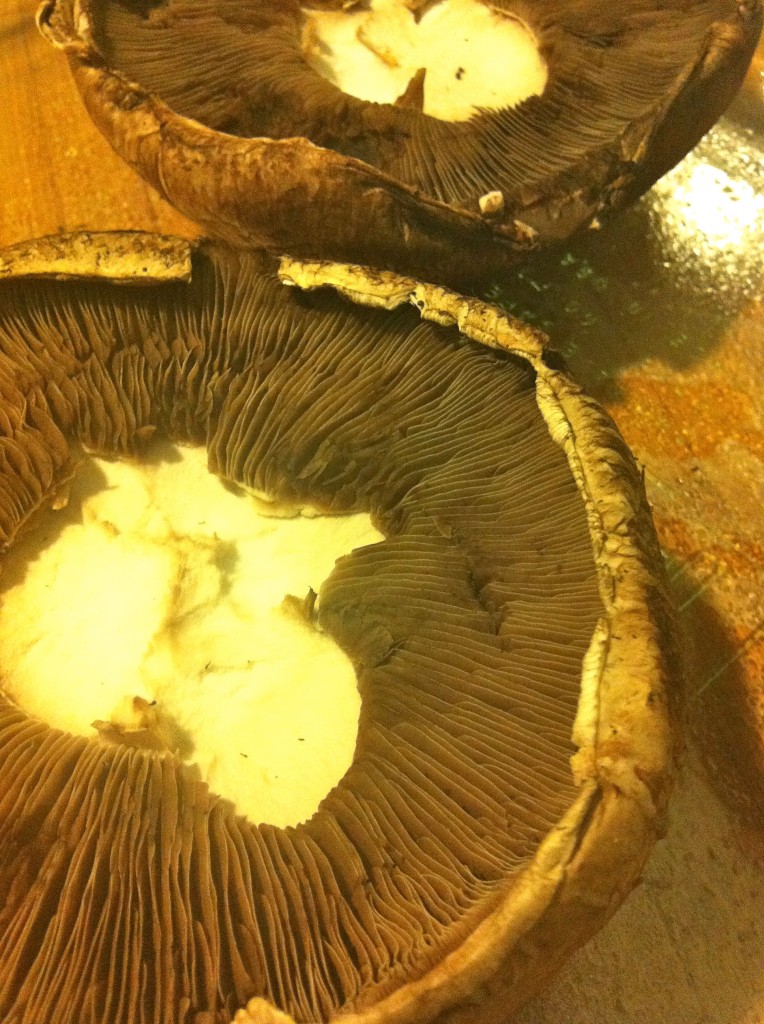 *Wash and slice rainbow chard (leaves and stalks). Saute remaining onion over medium heat in ~2 tablespoons of olive oil for 5-7 minutes. Add garlic. Saute for 2-3 minutes. Add rainbow chard stalks. Saute for ~3 minutes. Add chard leaves and sauté for ~3 minutes.  Add vinegar, sugar, salt, pepper, nutmeg and cayenne. Saute until chard is completely wilted and all cooking liquid has evaporated.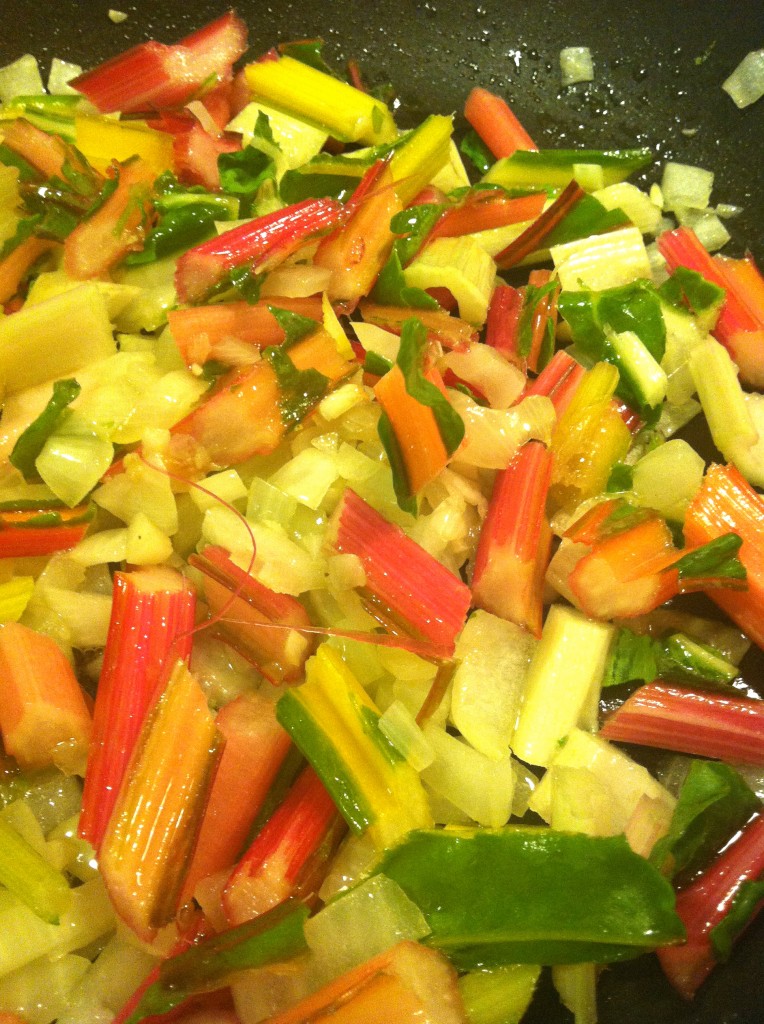 *Fill each mushroom cap with 1/3 of the sautéed chard. Top each filled mushroom with 1/3 of the cracker mixture. Drizzle each stuffed mushroom with ~1 teaspoon of olive oil. Bake 15-20 minutes or until the topping is lightly toasted. Serve with fresh herbs.