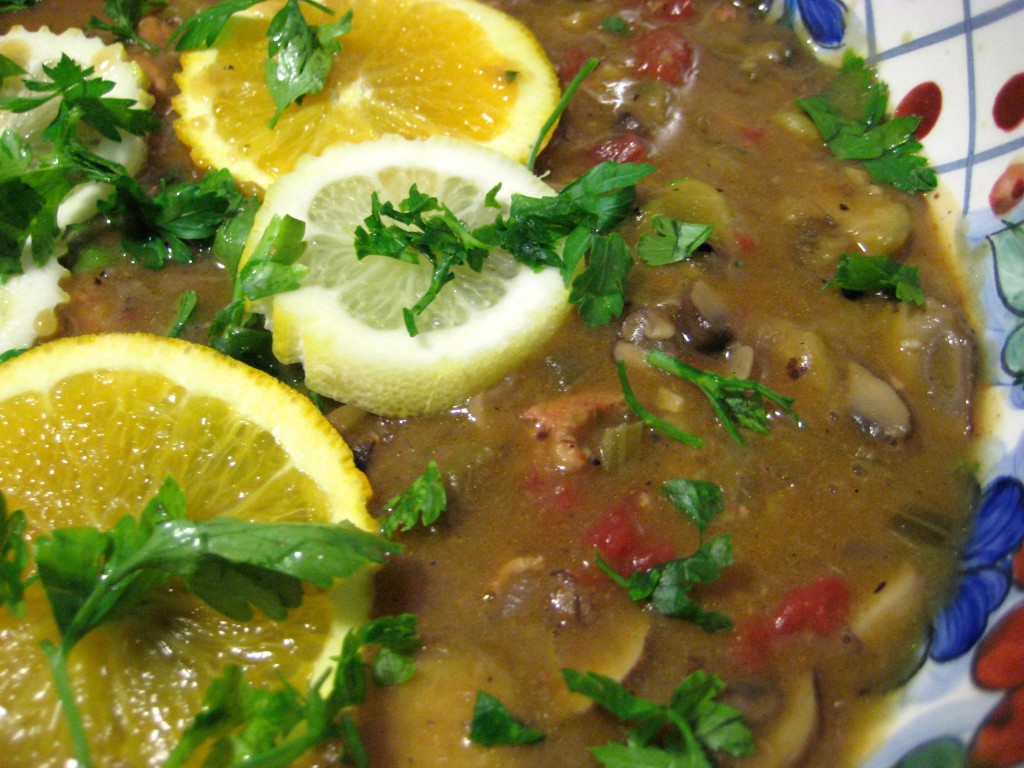 This morning I woke up singing… it went like this,
"Sky is the limit and you know that you keep on
Just keep on pressin on
Sky is the limit and you know that you can have
what you want, be what you want, have what you want, be what you want"
For the 90s R & B lovers you'll recognize this song (if you do, leave a comment!) and I thought that it was kind of odd that it was in my head as soon as I woke up. Perhaps it had something to do with the random note I received from a Como Water reader yesterday telling me that, "reading your blog makes me feel good about food" or maybe it's because I was unconsciously providing myself love and encouragement after this gumbo.
Oh, this gumbo.
This week of veggie month I am featuring three soups/stews and this is the first. It was good, but admittedly not spectacular or as good as the mushroom étouffée I posted in the fall. One of my friends likes to tease me saying that every time I post a recipe I go on and on about how good it was. She says, "everything can't be dang good, Tiffany."
Well, I do not know if I just have good kitchen karma or what, but most things that come out of my kitchen are really dang good (at least to me!). There are those occasions though when I get the "ah" dish. And to me, this gumbo was just 'ah.' It was missing something. Acid maybe? More spice maybe? I'm not sure, but I'm determined to make a vegan, dang good gumbo (sans okra, sorry folks, I just don't like it). So I'm going to keep playing with the recipe and singing–"sky is the limit…." 🙂
P.S. If you have any ideas on how I should tweak this recipe, leave me a comment!
P.P.S. And you may be wondering why I shared this even though I wasn't falling out of my seat over it. Well, I think it's important to make cooking real. You can't expect to experiment in the kitchen and have every single thing turn out amazing. And if I presented that picture to you all, I'd be a dang lie and I gave up lying in my 20s. 😀 Happy Tuesday everyone!
Roasted Brussels Sprouts Gumbo 
Ingredients:
1 cup roasted Brussels sprouts–quartered
olive oil
2 tablespoons flour
1/2 onion–chopped
1/2 bell pepper–chopped
2 stalks celery–chopped
2 cloves garlic–minced
1 cup cremini mushrooms–chopped
1/2 cup stewed tomatoes
1/2 cup water
3 cups vegetable broth
3 tablespoons Worcheshire sauce
1/4 teaspoon dried thyme
2 Lightlife smoked sausages–roughly chopped
salt, pepper, cayenne
Method:
*Preheat oven to 400 degrees F. Add Brussels sprouts to pan. Drizzle with olive oil and sprinkle with salt and pepper. Roast until Brussels sprouts are tender (~ 30-40 minutes). Once cooled enough to handle, quarter the Brussels sprouts. Set aside.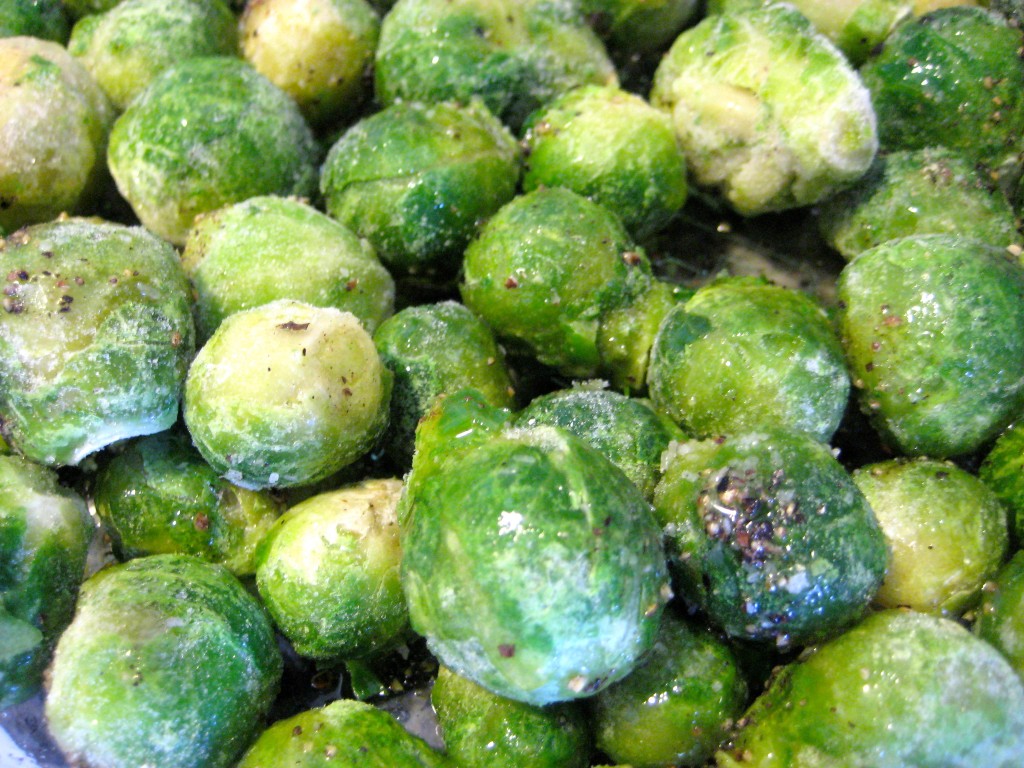 *Heat ~2 tablespoons of olive oil in frying pan. Saute Lightlife sausages until brown and cooked through. Once cooled enough to handle, slice and set aside. Add ~1-2 tablespoons of olive oil to the same pan. Saute mushrooms. Once mushrooms are cooked, set aside.
*Add ~2 tablespoons olive oil to medium sized stock pot. Heat over medium heat. Stir in flour. Cook the roux until it is tan-colored. Add celery, onion, bell pepper, and bay leaf. Cook ~10 minutes, until vegetables are barely soft. Add garlic, thyme, and cayenne. Cook until the garlic is soft. Add worcheshire sauce, tomatoes, and vegetable broth to deglaze the pan. Stir well. Reduce heat to medium low.
*Add chopped sausage, Brussels sprouts, and mushrooms. Let simmer ~30 minutes, stirring occasionally. Garnish with citrus and fresh herbs. Serve with rice.