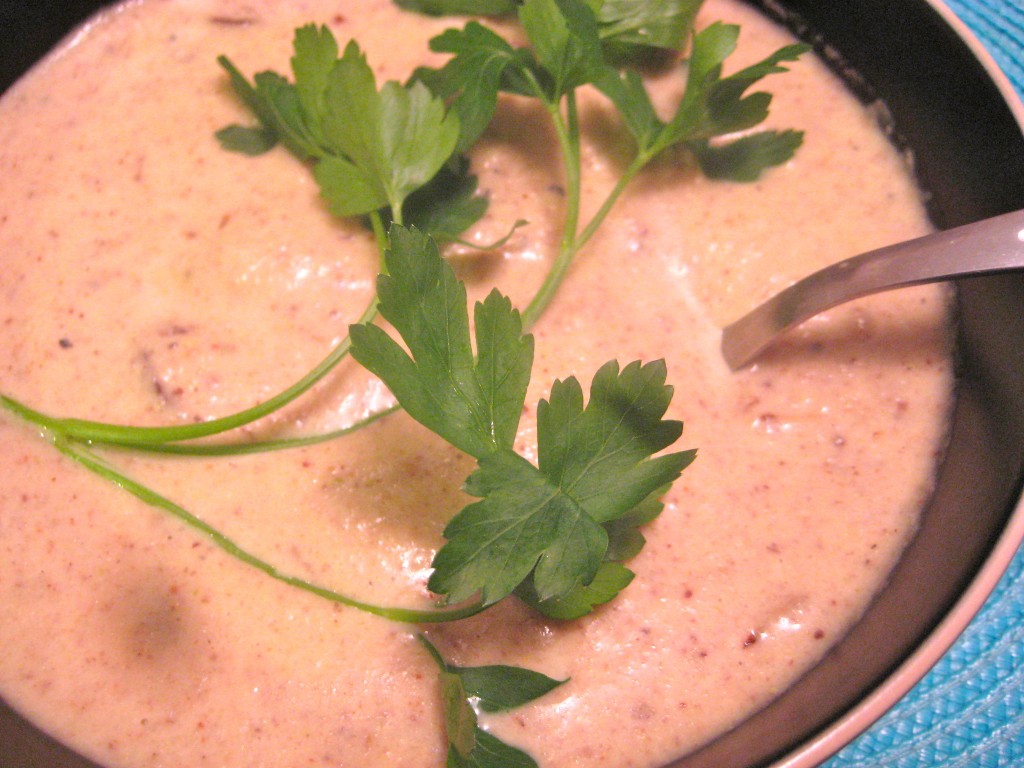 I didn't wake up singing this am. Instead, I woke up with a phrase in my mind. It was "carpe diem." I'm not sure what I'm dreaming about these days (I don't remember my dreams), but I'm beginning to notice a pattern in my subconscious thoughts :D.
Ok, onto the soup, which is another creation driven by my aimless walking through the Farmers Market. This time, I came across something that looked more like it should be on a Super Mario Bros. game than on your dinner table. The sign said, "Romanesco cauliflower," and when I asked how it compared to conventional cauliflower, the vendor gave me a blank look and then replied that it was "nuttier." If you recall, this is also how another vendor described the difference between tatsoi and bok choy. I was beginning to think that "nuttier" is the go to response when folks at DC Farmers Markets don't feel like interacting with their customers. 😉
Anyhow, I bought a head and thought that it was slightly earthier than regular cauliflower, but I didn't notice a "nuttier" taste. All in all, it made a lovely, silky, comforting and "creamy" soup… with no cream, that is!
Two quick things before I get to the recipe. 1. Como Water's empamosas were featured as the Recipe of the Week on the ROS Culinary Network site. Check it out here! and 2. I want to announce the giveaway winner. Congrats to Nikki of The Tolerant Vegan (lucky #1!!!). Happy Thursday folks!
Cream of Roasted Cauliflower and Mushroom Soup
Ingredients:
1 head romanesco cauliflower (or conventional cauliflower is fine!)
1 1/2 cups cremini mushrooms
1/4 red onion–diced
1 clove garlic–minced
1 tablespoon Earth Balance (or margarine/butter)
2 tablespoons white wine
~3/4 cup vegetable broth
~1 cup unsweetened, unflavored almond milk
olive oil
salt
pepper
parsley for garnish
Method:
*Preheat oven to 375 degrees F. Cut cauliflower into florets. Add to baking dish. Sprinkle with salt and pepper. Drizzle with olive oil. Roast until tender (~25-35 minutes), turning 1-2 times. Set aside.
*Chop onion, slice mushroom, mince garlic. Heat 1-2 tablespoons olive oil and Earth Balance in large frying pan. Add onions and mushrooms. Saute over medium heat for ~5 minutes. Add garlic. Saute until soft. Set aside.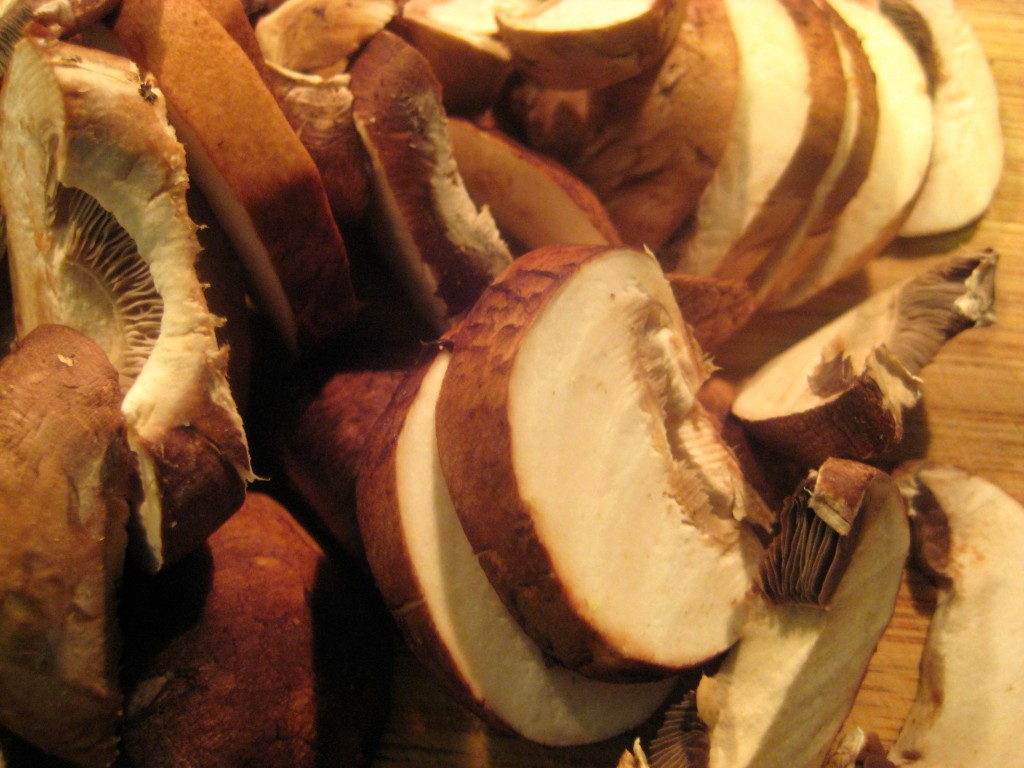 *Once cauliflower is tender and cooled for 5 minutes, add to a blender. Add 1/3 of the mushroom mixture to the blender. Blend. Add vegetable broth and almond milk. Blend. Adjust seasoning and add more almond milk to create desired texture (optional). Stir in remaining mushroom/onion/garlic mixture. Serve warm. Garnish with fresh parsley.