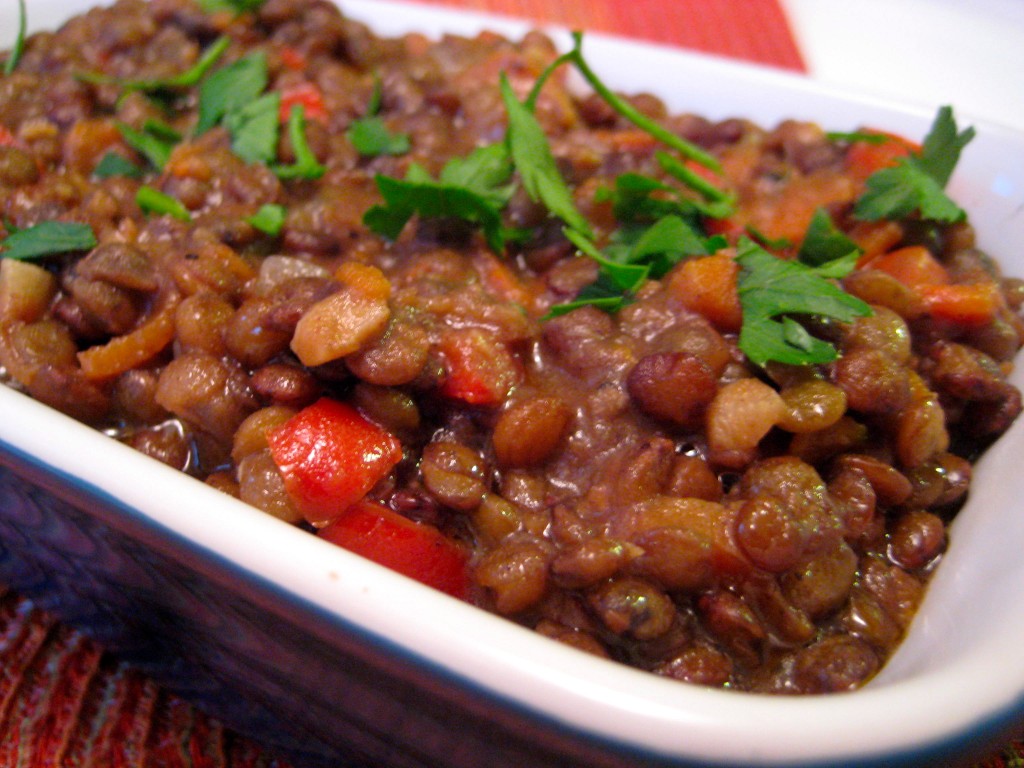 I hope you all had a great Thanksgiving! I am still transitioning back to reality (and digesting my Thanksgiving meal, I think! :)), so today's post is going to be short.
First, it's the last day of the month, which means only one thing in the food blogging world–Spicie Foodie's Your Best Recipes Monthly Round Up! Head over to Spicie Foodie's site to see this month's most fantastic dishes from across the blogosphere, including Como Water's Orange Olive Oil Muffins!
Second, these lovely cinnamon-scented French lentils. As you know, I've never met a bean I didn't like, but I must admit… I eat them so often, I'm constantly looking for new ways to prepare them. (To give you an idea of how often I eat beans, someone at work asked me the other day, "what kind of rice and beans do you have today, Tiff?" lol). In a daydream on the train, I thought up these cinnamon-scented French lentils, and I'm glad I did. The cinnamon is subtle, but adds really nice depth and the coconut milk adds richness. In all fairness, I know this is not a typical preparation of French lentils, but c'mon, did you really come here to get 'typical'? 😀 Happy Wednesday!
Cinnamon-Scented French Lentils (Printable Recipe)
Ingredients:
1/4 red onion–chopped
1/2 red bell pepper–chopped
1/2 cup carrots–chopped
2 cloves garlic–minced
1 bay leaf
1 inch piece ginger–peeled and sliced
1 cinnamon stick
1 cup vegetable broth
1/2 cup water
1/2 cup coconut milk
3/4 dry French lentils–rinsed
1/4 teaspoon ground cinnamon
salt, pepper, olive oil
parsley
Method:
*Heat 2-3 tablespoons of olive oil in a medium-large saucepan over medium heat. Add ginger and bay leaf. Cook 2 minutes. Add onion, peppers, and carrots. Sprinkle salt and add a few grinds of black pepper. Saute until soft. Add garlic. Stir and cook 5 minutes. Remove ginger.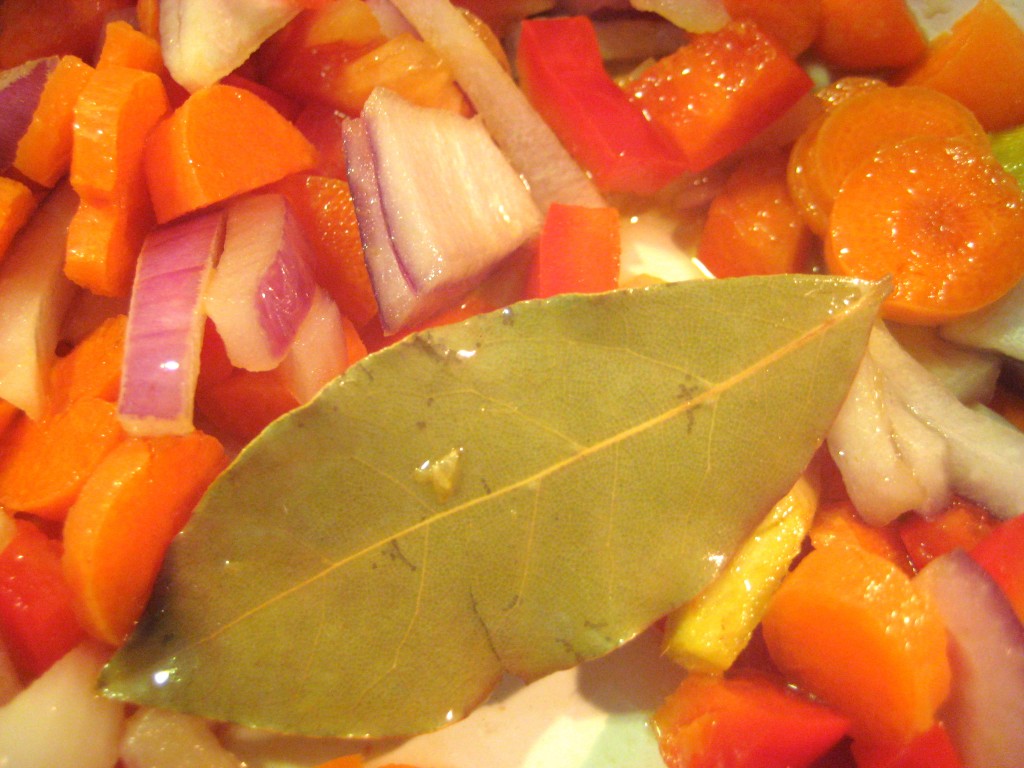 *Add lentils, cinnamon stick, cinnamon, coconut milk, water, and vegetable broth. Stir. Turn heat to high. Bring to boil. Drop heat to medium low. Simmer 15-20 minutes until lentils are tender. Remove bay leaf and cinnamon stick before serving. Serve with freshly chopped parsley. (Goes GREAT with coconut rice!)