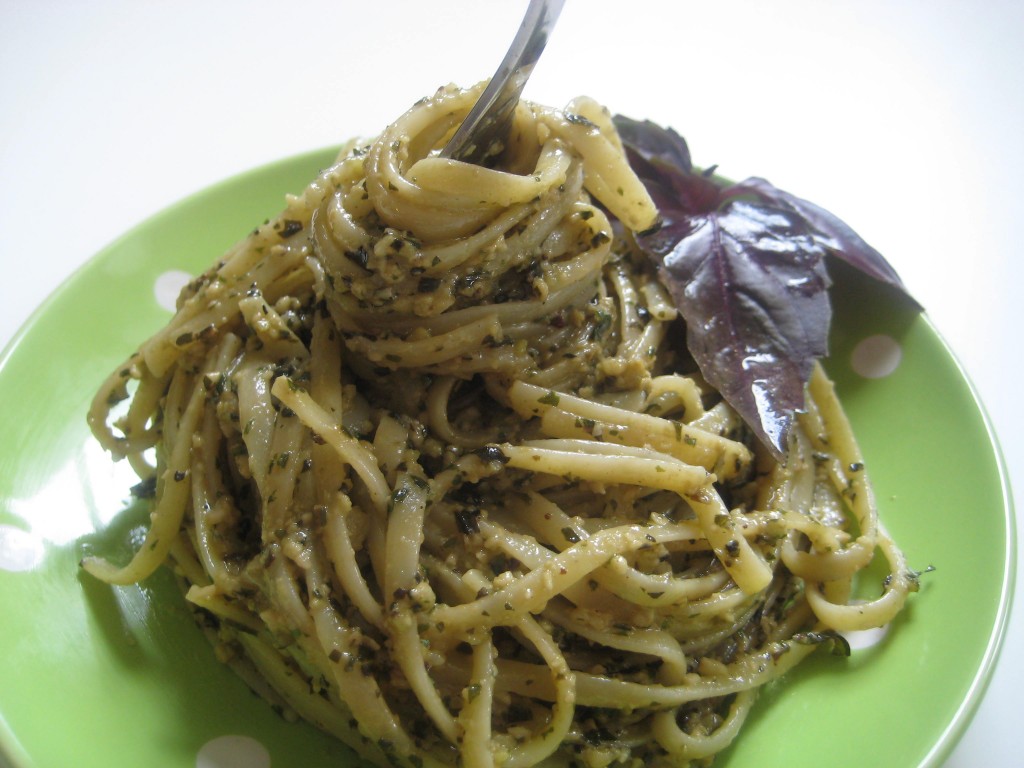 *Singing* "I'm so excited! And I just can't hide it! I'm about to lose control and I think I like it. I know, I know, I know, I know, I want to!"
Today, I received an email from the Foodbuzz editorial staff indicating that I have been nominated for a Foodbuzz blog award in the "Best Veg Blog" category!
To say that I am honored simply to be nominated is an overstatement! And the fact that I could potentially win… WOWZA! 😀 So…. I have a request to make of you–a favor of sorts. If you enjoy Como Water, please vote for my blog on the Foodbuzz awards page. And if you really, really like Como Water, please spread the word about voting for Como Water on Twitter and Facebook. Tell your friends. And tell your friends to tell their friends because every vote counts! 😉 And vote soon… because the ballot closes on October 17th. Winners will be announced early next month, so I'll be sure to update y'all no matter what happens! THANKS!
And now… on to the food! Oh, the food. Well, I must admit–this is the second to last recipe in my summer repertoire. Folks who follow Como Water regularly know that I started a new job last month. And in starting that job, my schedule completely changed. In anticipation of the change, I went on a crazy cooking/baking/blogging spree in August and created a cadre of posts that I'd be able to pull from while I eased into my new position. This is the last recipe from that cadre. Lucky for me (and for all of you!), two weekends ago, I reunited with my kitchen and whipped up some mighty tasty fall treats. I am super excited about them and have blocked off copious amounts of time this weekend to work on the posts. So… stay tuned!
And to my foodie friends, thanks for staying patient with me! I have more posts in my foodbuzz inbox than I'm willing to admit publicly, but I will catch up by the end of the upcoming long weekend. I am determined! So, with that, I leave you with a vegan take on a classic–pesto. Instead of super expensive pine nuts, I used cashews, which I also find particularly lovely because cashews are creamy and make you forget that there's no Parmesan cheese in this pesto. Serve with pasta like I did or in a veggie sandwich. Either way, it's a perfect comfort sauce as the weather starts to cool and the leaves start to change colors.
Linguini with Vegan Cashew Pesto (printable recipe)
Ingredients:
1 cup (packed) fresh basil leaves
1/4 cup olive oil
1/3 cup salted, roasted cashews
1-2 cloves fresh garlic
salt
black pepper
red pepper flakes
1/4 cup nutritional yeast (optional)
linguini cooked al dente (I used whole wheat)
Method:
*Add basil to bowl of food processor (or blender) with cashews. Pulse until mixture resembles a course meal. Add garlic and pulse a couple of times. With the motor running, add the olive oil in a steady stream. Once all of the olive oil is added, turn off the processor, scrape down the sides, add a pinch of salt, black pepper, and red pepper flakes. Add nutritional yeast, if using. Pulse. Remove from processor, give the pesto a good stir. Adjust seasoning. Serve with linguini.