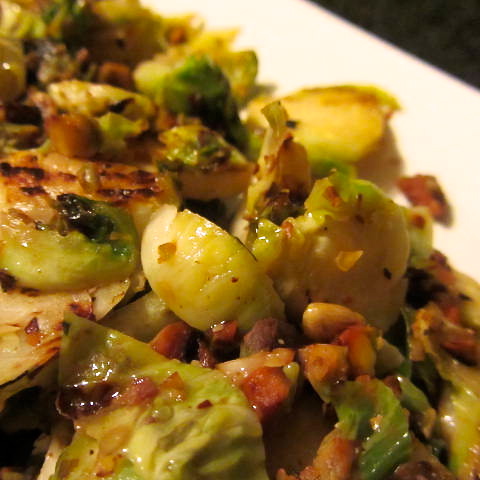 In my last post, I talked about my rationale for doing a juice cleanse. I explained… I had some tough decisions to make. I needed clarity and so like any Buddha-wanna-be-veg-centric-foodie, I started with my diet. Well, I am happy to report that I received the clarity I was looking for–well, sort of. The first realization I came to was that although it seemed like I had a bunch of decisions to make, there were only two that were truly imminent. The others would need to be made, for sure, but they didn't need to be made last month. So, alas, I calmed myself down, dealt with the most immediate issues, and put the others on the back burner.
That my friends, seems like a really easy thing to do–deal with what's most immediate, and save the rest for later. But for someone like me, for someone who puts on her to do list, "write new 'to do' list," it was anything but easy. I don't like unknowns in my life. I wake up each morning and make a plan. I adjust the plan when I get to work. And when I get home, I tweak my after-work plan. But, at this moment, with these particular decisions to make, I truly feel that any "plan" I come up with now will end of being for naught. I think it's time to embrace the unknown, if just for a little while, and who knows, I may just like its flavor.
So in the spirit of unknowns, I leave you all with a quote, "A dream is your creative vision for your life in the future. You must break out of your current comfort zone and become comfortable with the unfamiliar and the unknown . ~Denis Waitley" and some Brussels sprouts of course!
When I first started blogging, brown butter was all the craze. Now, I don't see it around too much. It could be because I haven't had the chance to follow blogs like I used to. Or it could be because brown butter is not in fashion anymore. But brown butter (or should I say, Brown Earth Balance), I still love you. You are my little black dress, you never go out of style in my eyes, which is why I made you the key ingredient of this incredibly simple, yet elegant and super yummy side dish!
Happy Tuesday folks… and remember, embrace the unknown! 😀
Shaved Brussels Sprouts in Brown "Butter" Pistachio Sauce
Ingredients:
1 pound Brussels sprouts–shaved
2 tablespoons Earth Balance
2 tablespoons olive oil
1/3 cup raw pistachios–roughly chopped, lightly toasted
salt
pepper
Method:
*Prep Brussels sprouts and pistachios. Set aside.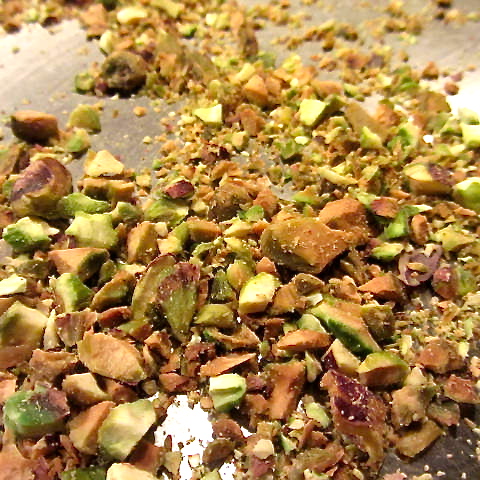 *Add olive oil to medium sized saute pan and heat over medium heat. Add Brussels sprouts, and a dash of salt and pepper. Saute ~5 minutes, just until Brussels begin to soften. Set aside.
*Preheat the same medium saute pan over medium heat. Add Earth Balance to pan. It will immediately start sizzling and foaming. Stir occasionally. After ~2 minutes, the Earth Balance will start to turn brown. Add pistachios, dash salt and pepper. Cook ~1 minute. Add Brussels sprouts. Stir to coat Brussels sprouts completely in brown butter. Adjust seasoning to taste. Enjoy!