This recipe was born as I tried to think of accompaniments for my brunch cooking class last month. I thought to myself, who doesn't love pancakes? And so, I worked to create a fluffy vegan version that would make mouths water. Did I succeed? Ah, heck to the yeah! These pancakes have a lovely texture and are so aromatic (by the orange and vanilla) that you'll almost be inclined to skip the syrup!
But before I share the recipe with you, I have an announcement to make! I've published my first e-book!!!!!!! It's called Savory Sweet Veg and can be purchased from the following retailers: Nook, Amazon Kindle, Reader Store, Scribd, Kobo, Copia, eSentral and the iBookstore. It contains over 45 super simple veg-centric recipes.
Pick up a copy today! And tell your friends! 😀 Happy Tuesday folks!
Orange Vanilla Pancakes
Ingredients:
1/2 teaspoon vanilla extract
1/2 teaspoon orange extract
1 egg replacer (prepared according to package)
1 cup almond milk
2 tablespoons Earth Balance–melted
1 cup flour
2 teaspoons baking powder
1/2 teaspoon salt
2 tablespoons brown sugar
zest from one orange
toppings of choice: sliced berries, sliced bananas, nuts, coconut, chocolate chips, maple syrup, agave, etc.
Method:
*Prepare egg replacer according to package directions. Mix egg replacer with extracts, milk, and melted Earth Balance. Set aside. In a separate bowl, mix flour, baking powder, salt, brown sugar, and orange zest. Add wet ingredients to dry ingredients and mix just until fully incorporated. Let sit at least 5 minutes before cooking.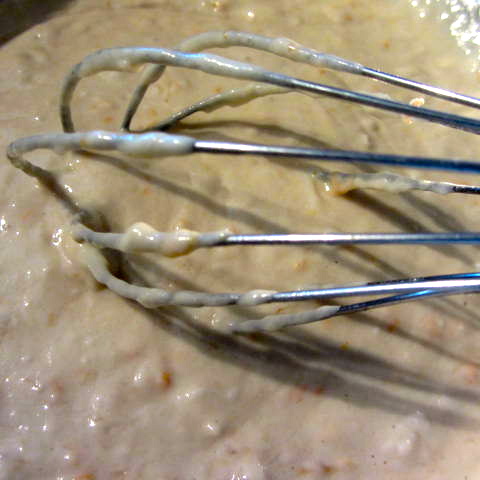 *Heat griddle or frying pan to medium heat. Lightly grease with Earth Balance. Ladle batter onto griddle. Once bubbles begin to form (after ~ 2 minutes), flip. Cook second side until golden brown. Repeat until all batter is used up. Enjoy!