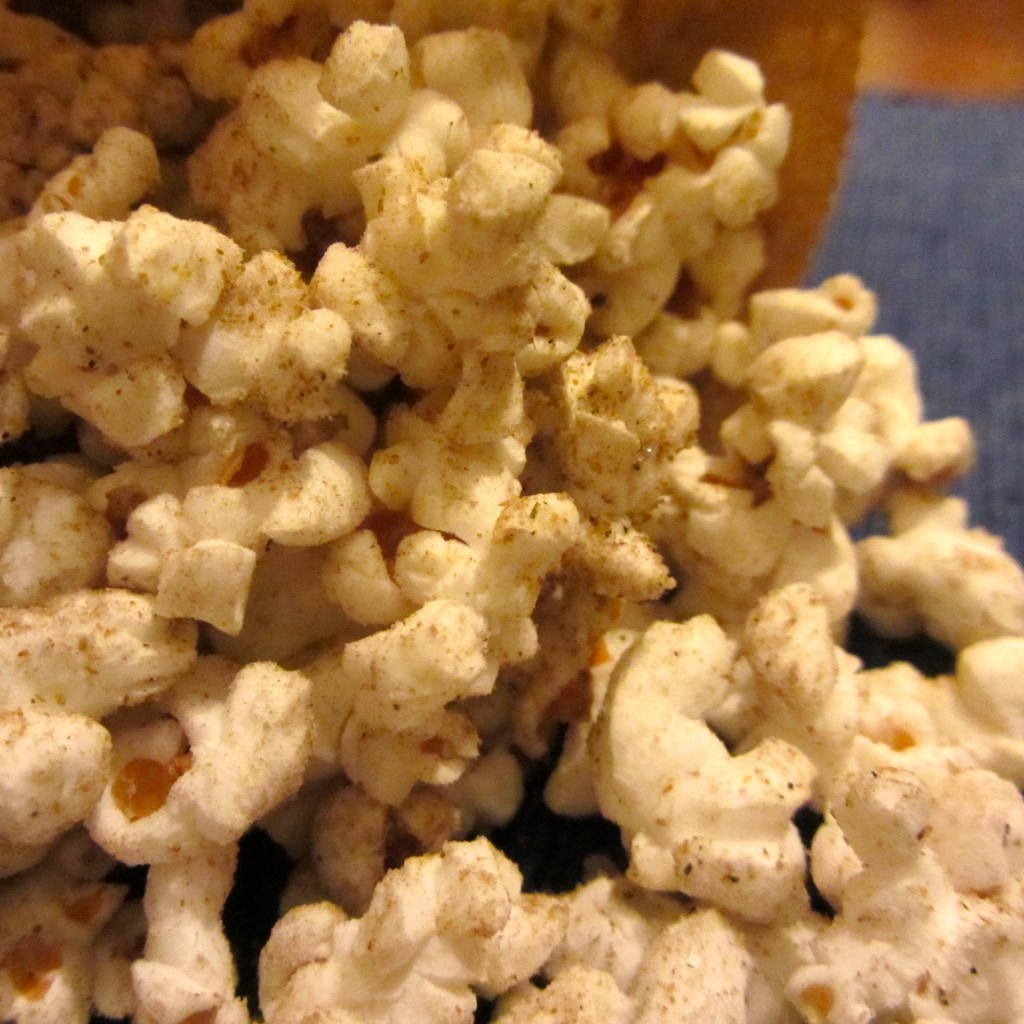 I hope everyone had a wonderful (and tasty!) Thanksgiving! I had a great day with family, lots of laughs, old Cosby show episodes, and delicious cuisine (but boy was it cold in New England!!!). Now, I'm back in DC, gearing up for the next big day, and getting over the Michigan loss on Saturday. Urg!
Well, I know that I really should be posting a bunch of holiday recipes, but sometimes, you just want something different. Different and simple (this is the holiday season after all!). Enter this popcorn! Incredibly simple and full of flavor. In short, the perfect treat when you're all full up on stuffing and pecan pie but want a little snack!
And if you're in the DC area and you haven't signed up yet, sign up here for my vegan holiday cooking classes! 😀
Fajita Popcorn
Ingredients:
1/2 cup popping corn
3 tablespoons coconut oil
1/2 teaspoon chili powder
2-3 tablespoons fajita seasoning
1/4 -1/2 teaspoon salt
Method:
*Mix chili powder, fajita seasoning, and salt. Set aside.
*Pop corn in coconut oil according to your popping machine directions. While still hot, toss popped corn in seasoning mixture. Enjoy!