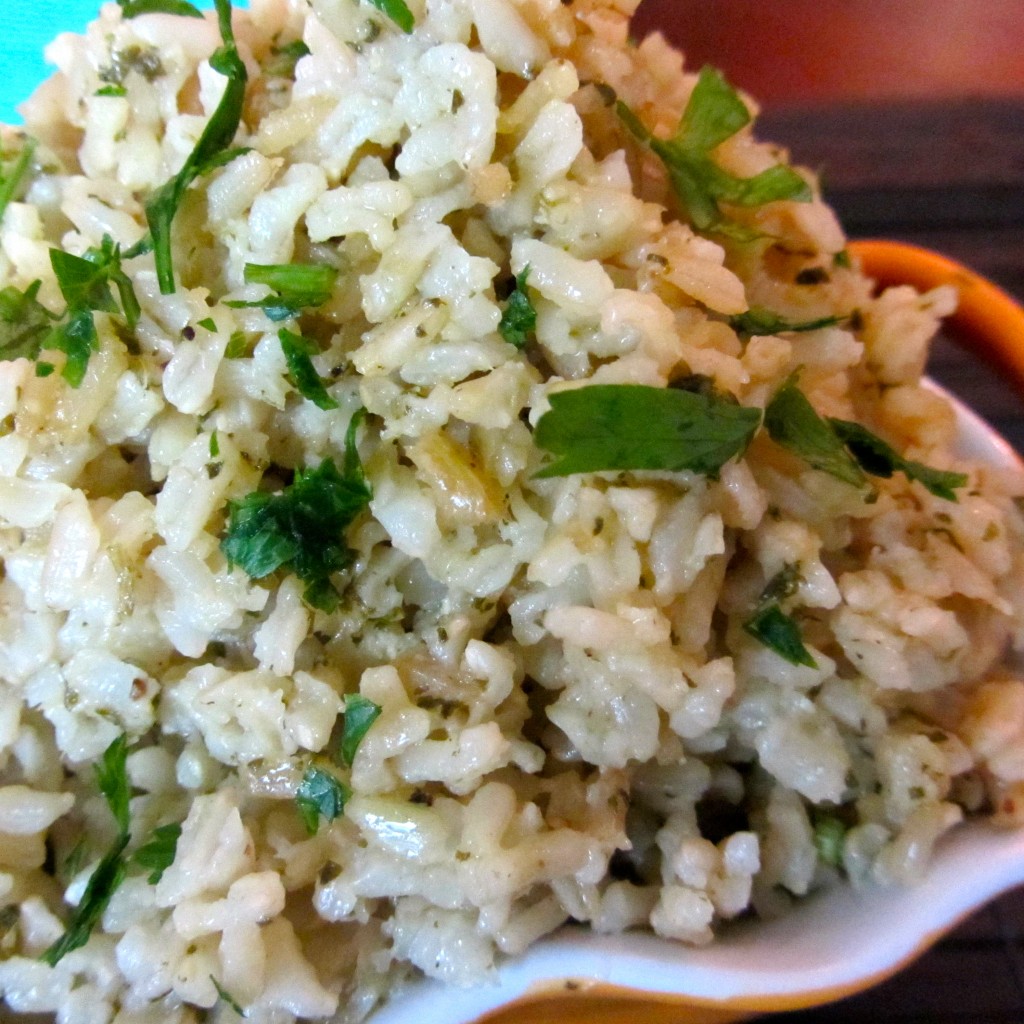 This week is an ode to one of my favorite foods. No, no, no, not chocolate. Nope, not mangoes or gandules. Rice, people. Rice! That lovely, straightforward ingredient that can be simple or complex, rustic or elegant, savory or sweet. This week I give you posts dedicated to this food that makes its way onto my plate most days of the week. I'm starting with this incredibly simple baked brown rice. It's a twist on my friend Jose's baked brown rice. I Como-Water-fied it with coconut milk, veggie broth, and herbs. YUM! This rice is a great way to jazz up an everyday ingredient.
And sorry I haven't posted in over a week (YIKES!). The learning curve on my new job is very steep and I've been completely under water. I'm slowly making my way back to the surface :D, and recovering from the six (6!!!) shots I got at the end of last week. Ooo, I bet you know where I'll be traveling at the end of this month, don't you?!?!? 😀 Happy Tuesday folks!
Baked Coconut-Herbed Brown Rice
Ingredients:
1 cup brown rice
1 1/2 cups vegetable broth
1 cup coconut milk
1 teaspoon olive oil
2 tablespoons fresh cilantro
2 tablespoons fresh parsley
salt
pepper
Method:
*Preheat oven to 375 degrees F. Wash rice and add the rice to a 8″ x 8″ pan.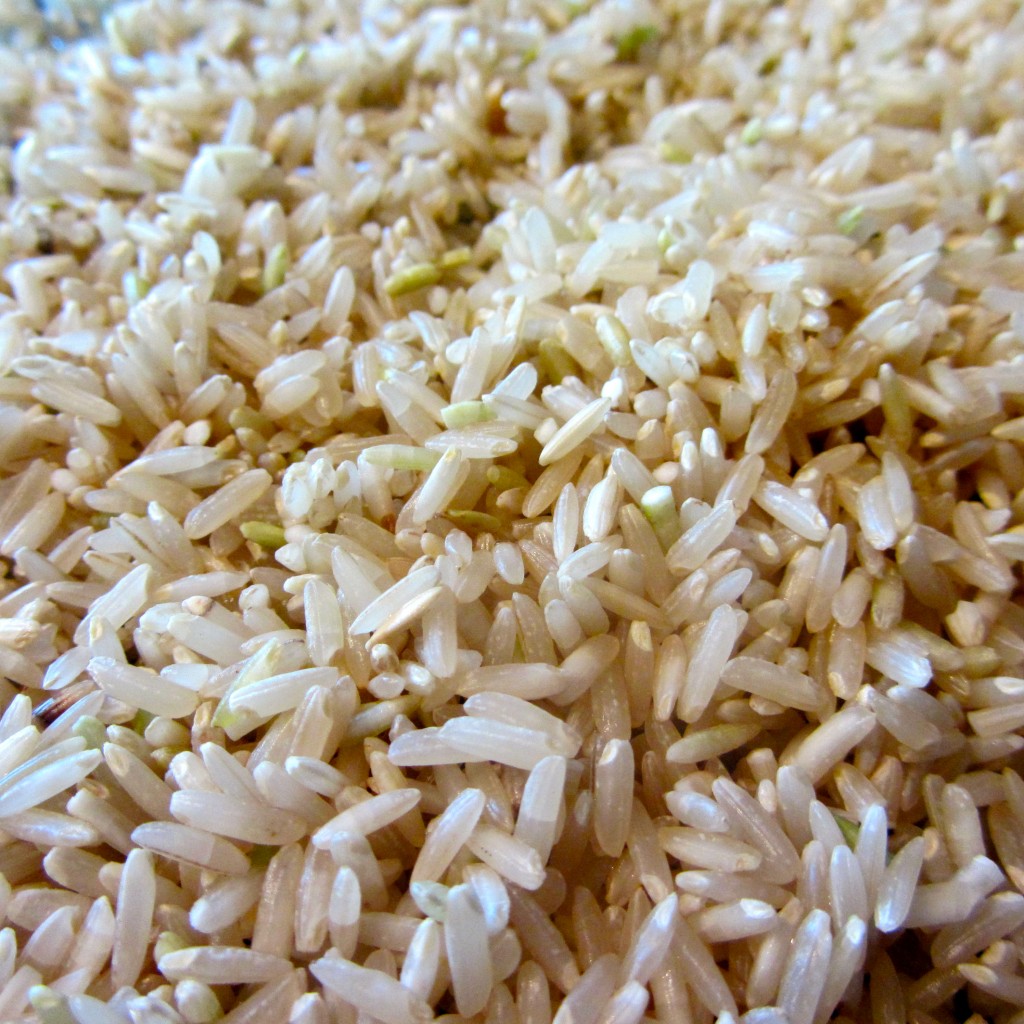 *Blend all remaining ingredients. Bring to a boil on the stove top. Add the boiling liquid to the rice. Cover with aluminum foil. Bake one hour. Remove from oven. Remove foil. Fluff with fork. Serve with fresh herbs.