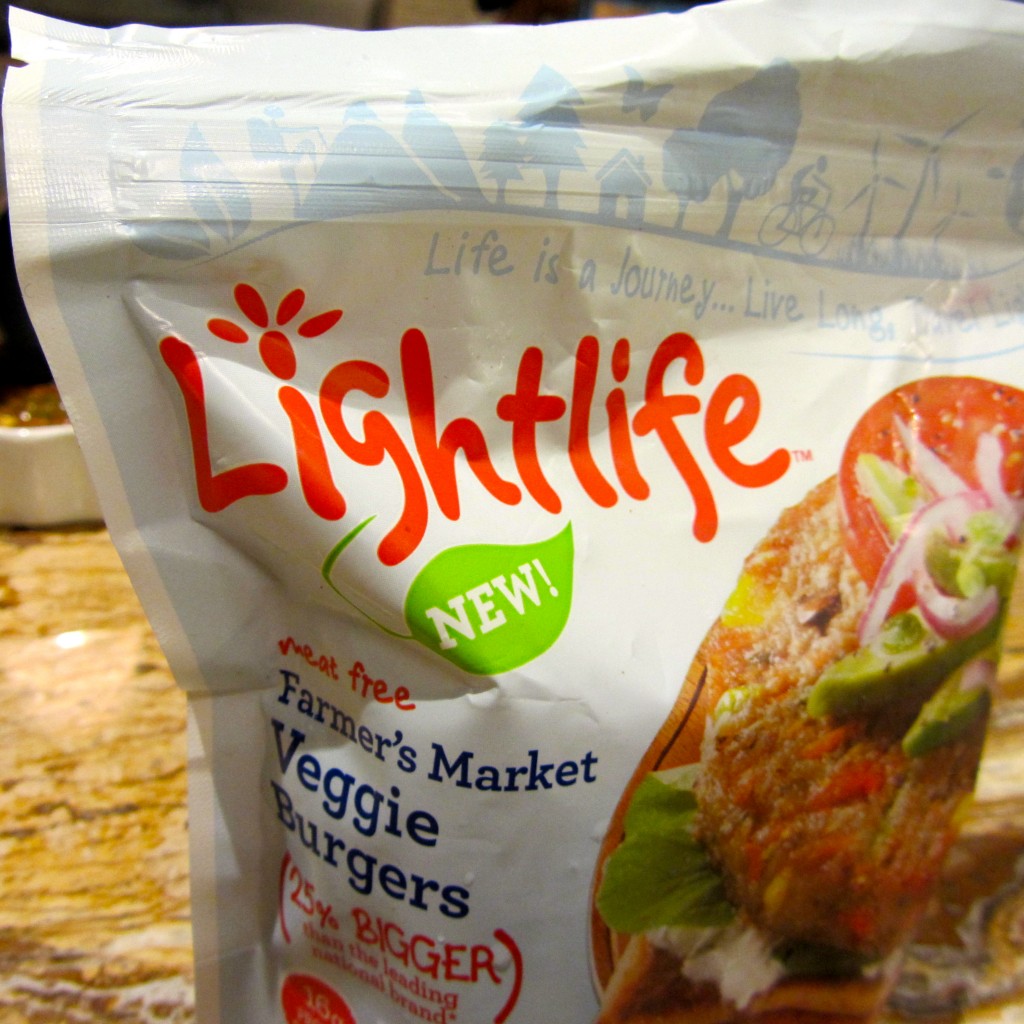 Gaining more insight into how our food is produced and brought to market, along with the far reaching implications of our food system has been a recent obsession. Lately, I've been fixated on the implications of this system and have started watching documentaries and reading books on chemicals, environmental justice, and sustainability. This is why when I saw Lightlife and DailyBuzz Healthy Living's call for bloggers to hold a 'Sustainable Garden Party,' I was all over it! To my surprise (and great excitement), I was selected to try Lightlife's new frozen veggie burgers and to host a party! There was just one little catch… what IS a Sustainable Garden Party???? 😀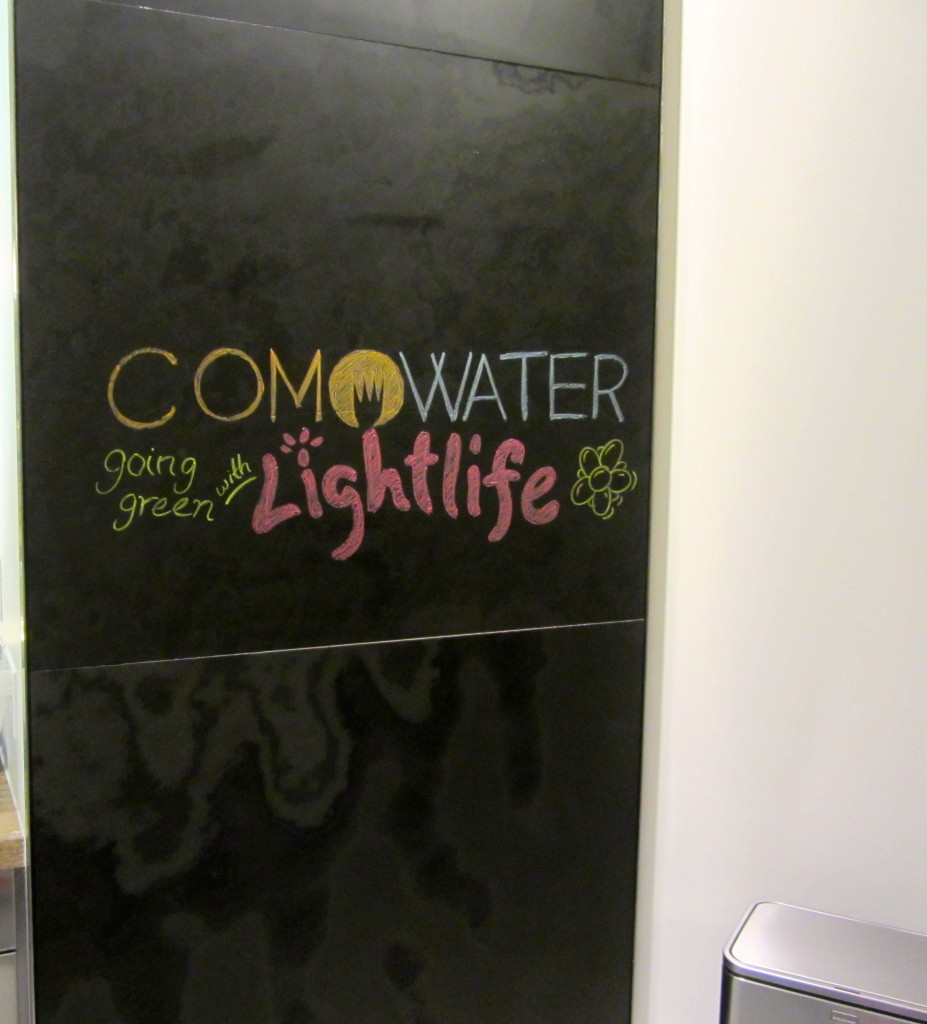 The short answer is that a Sustainable Garden Party is whatever you want it to be. So, first, I started with my definition of sustainability. To me, sustainability is using as few resources as possible and consuming only when you have to.
In a more concrete sense, sustainability for me means:
eating as locally and seasonally as possible.
actually eating (or using in some way) all the food that I buy.
using natural (or homemade) cleaning and beauty products when possible.
being veg-centric!
walking, biking, or using public transportation when possible.
reusing the things that I buy, rather than simply buying new things.
and watching my water consumption (turning the water off when brushing my teeth, etc. etc.).
So, with this 'definition' of sustainability, I was ready to translate it into a party for ten of my friends! Here's how I did it: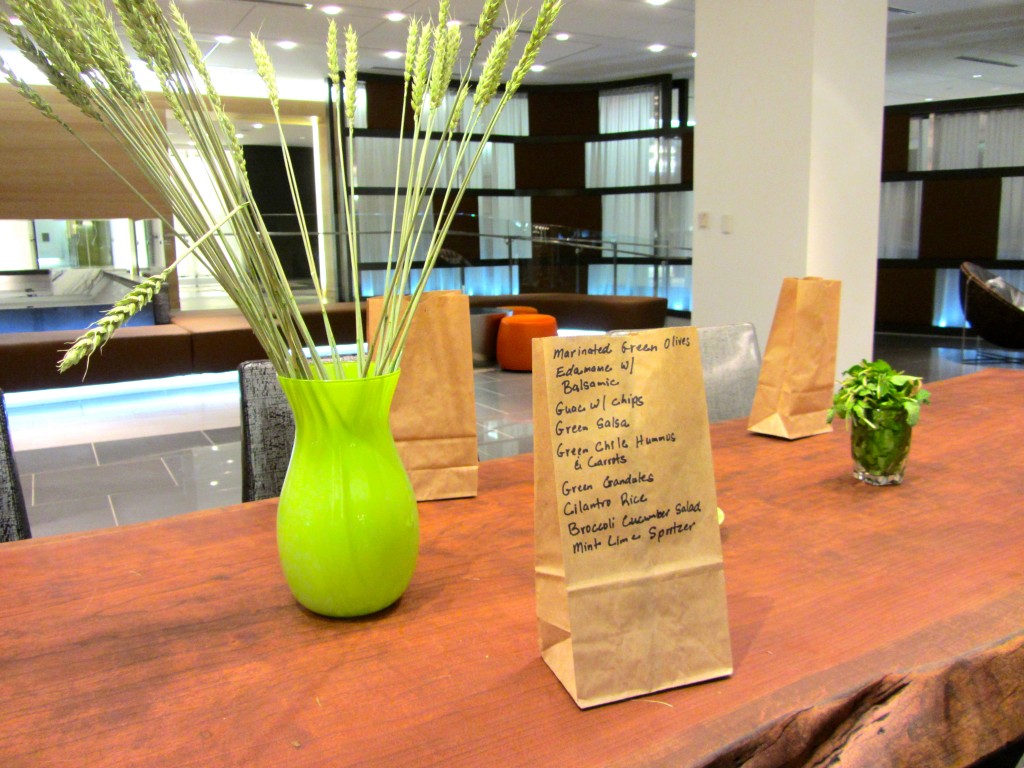 First of all, I live in an apt. building. So the concept of 'garden' had to be adapted. Luckily, we have a lovely, fully-equipped communal kitchen that overlooks an outdoor courtyard. This became the backdrop of the party. I also asked everyone to wear green. We would bring our garden to us!
Next, the menu. Of course, I wanted Lightlife's new burgers to be the highlight (and they were!). I complemented them with local toppings like sauteed mushrooms. I also created a menu of green (literally :D) foods to remind everyone why we had gathered and to foster a conversation on sustainability. The menu included: the Lightlife frozen veggie burgers (Backyard Grill'n and Farmers Market veggie), marinaded green olives, steamed edamame, green chile hummus, guacamole, tomatillo salsa, green gandules, cilantro (recaito) rice, broccoli/cucumber/caper salad, lime-mint spritzer, and mint chocolate chip ice cream sandwiches!
Finally, I was ready for the finishing touches. I decorated the space with items that I found around my home, including green and blue placemats, vases, and plates. I also used fresh herbs and limes leftover from my food prep in the table setting. I wrote the menu for everyone on paper lunch bags that served as place settings and then as a holder for the keepsake I gave to all who attended–a clipping from the coleus plant my great-grandmother gave me. Now, everyone could take home a little green and breathe a little bit better!
All in all, the party was a great success! Folks really enjoyed the burgers, with the crowd being split almost evenly between those who preferred the Farmers Market Veggie and those who preferred the Backyard Grill'n. I, myself, preferred the robust smokiness of the Backyard Grill'n burger.
And at the end of the night, as I cleaned up the last few remnants of food, I thought to myself, "this is what sustainability is really all about. It's not using special products or shopping in certain places, it's about community. It's about sharing with your community, giving back to your community, bartering with your community and fellowshipping with your community. It's about laughing, eating, and drinking with your community. And it's about thinking about how your actions impact your community in this moment, and about ensuring that your community will have a safe and healthy world in the future!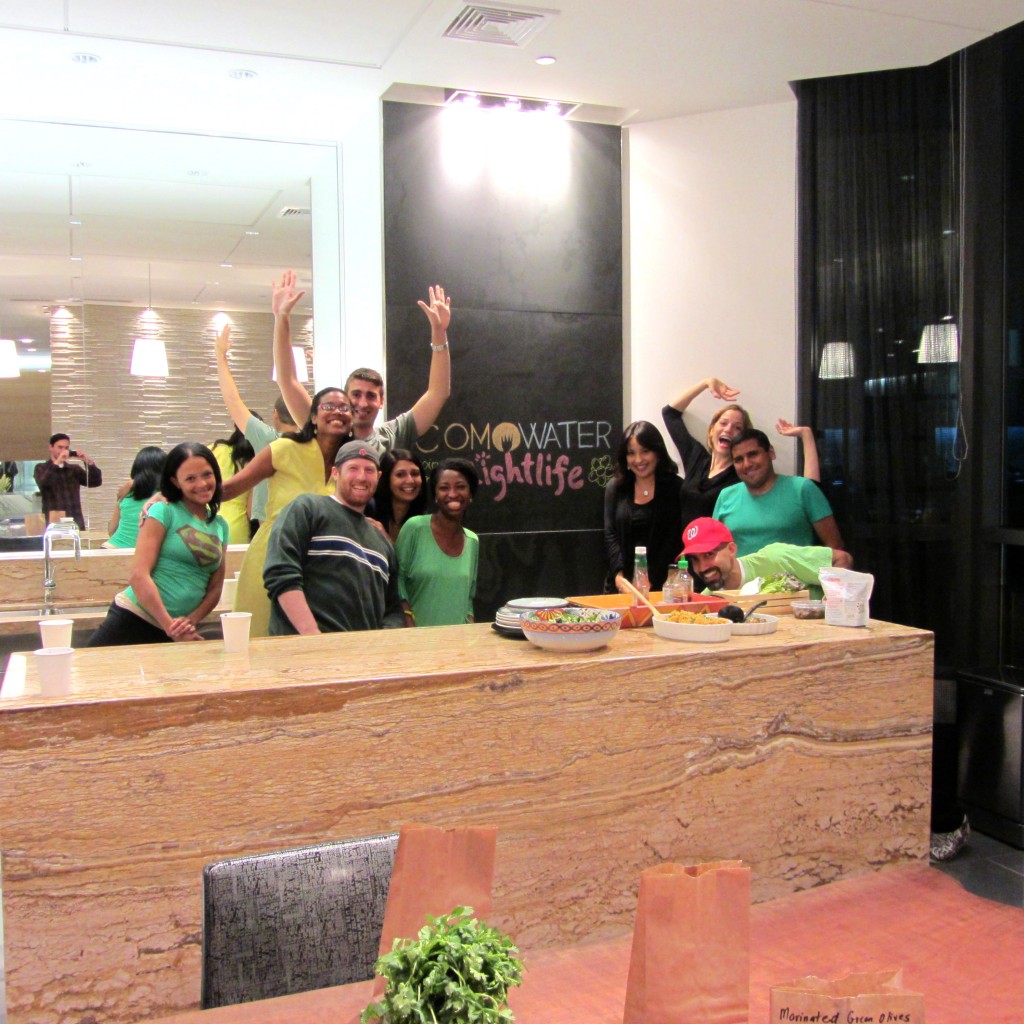 This series is brought to you in partnership with Lightlife, Live long. Travel light. To learn more, click here http://www.lightlife.com.