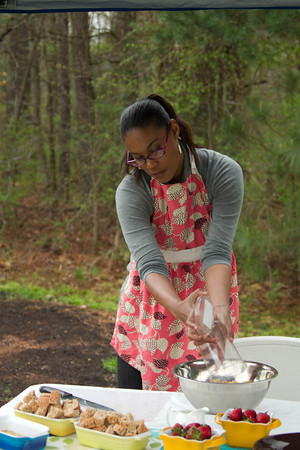 My Secret Ingredient: Gratitude
Like most food bloggers, I live by the motto, "sometimes you win some, sometimes you lose some." Making up your own recipes is tough and capturing those recipes through appealing food photography is even tougher (at least for me it is ;)). Despite this, I'm motivated to keep Como Water alive and thriving not only because of the wonderful community I have built, but because I am lucky enough to "win some" quite often. I really do love most of the dishes I make. And more than eating them myself, I love sharing them with my closest friends, family, and co-workers.
When recently asked how I 'do' it, I replied that my secret ingredient was one that you couldn't find in any grocery store in the country, in any kitchen supply shop in the world, or on any site on the entire web. It was an ingredient that one must find for oneself, in one's own heart, and it's that nine letter word we all know as gratitude.
Before I prepare any dish, I contemplate how grateful I am to have the privilege of creation. What higher honor is there to take raw ingredients, to manipulate them, to trust in the consistency of tried and true techniques like boiling, and whisking, and chopping, and baking, and then to end up with a delectable treat to share? I cannot think of a higher honor. I cannot think of something more intimate. I cannot think of a greater gift (except maybe a Kitchen Aid mixer, ahem, hint hint :D). That gratitude for the ability to create permeates my meals and is translated into each and every morsel of each and every meal. Oh, but alas, it doesn't stop there…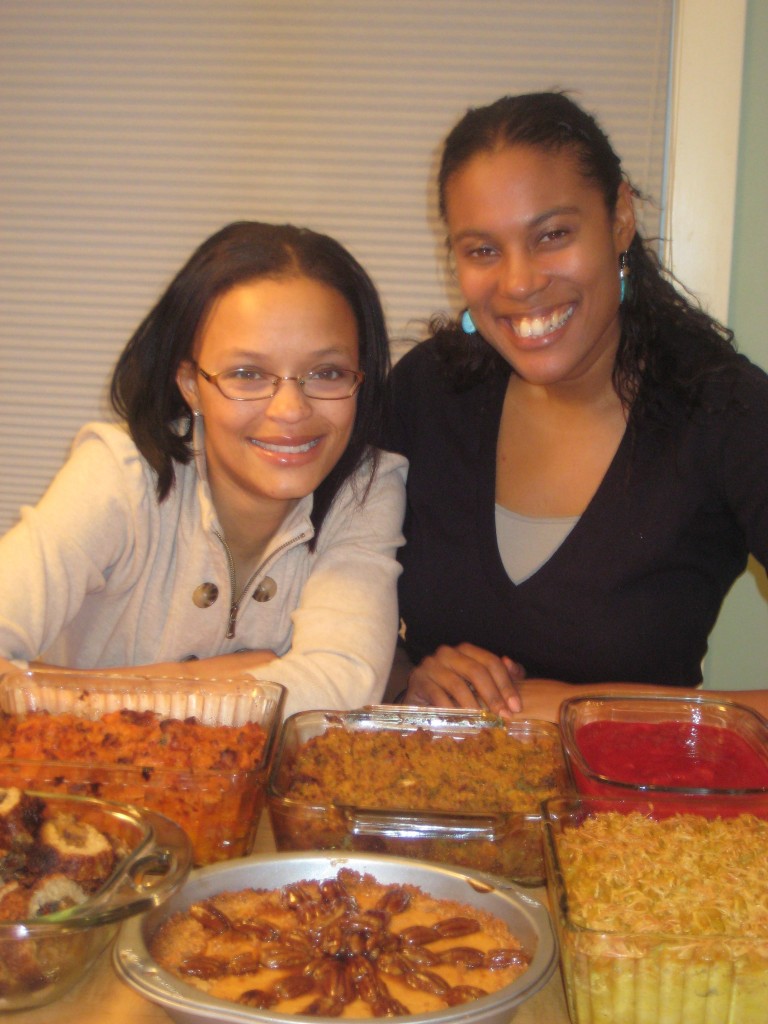 At the moment of actually eating, after I have expressed my gratitude for being able to create, I infuse my food with gratitude for being able to taste. I sit down, close my eyes, and think, "I am so grateful to have this food and I am so grateful to be able to taste this food." And by taste, I mean, to really, really savor each flavor, to let each bite roll over my tongue, first sweet, then sour, then salty, and we can't forget about bitter.
You see, more often than not when people think of gratitude in the context of food, they think of being grateful for having food to eat in the first place. Indeed, for so many people, this is not the case. Too many people across the world are hungry, but for us–me writing this blog and you reading this blog–we are blessed with abundance.
Indeed, we have much to be grateful for. However, the act of creation and the ability to really experience and enjoy what we create are also gifts, and gifts that we should keep at the forefront of our minds when we buy food, prepare it, and, of course, when we consume it.
Through this type of mindfulness we grow, and importantly we breathe this gratitude into our dishes, and in turn breathe this gratitude into our loved ones. Like attracts like, gratitude begets gratitude, and through our deliberate reflection on all of our gastronomic gifts–those small and large, transparent and more opaque–we grow both individually and as a global community. I really believe this, wholeheartedly, to be quite honest :D. So the next time you sit down to create a meal or to eat one, take a second to think about all that you have to be grateful for. You'll realize that there's a lot!
I'll be back soon with a recipe! Have a great day!!!