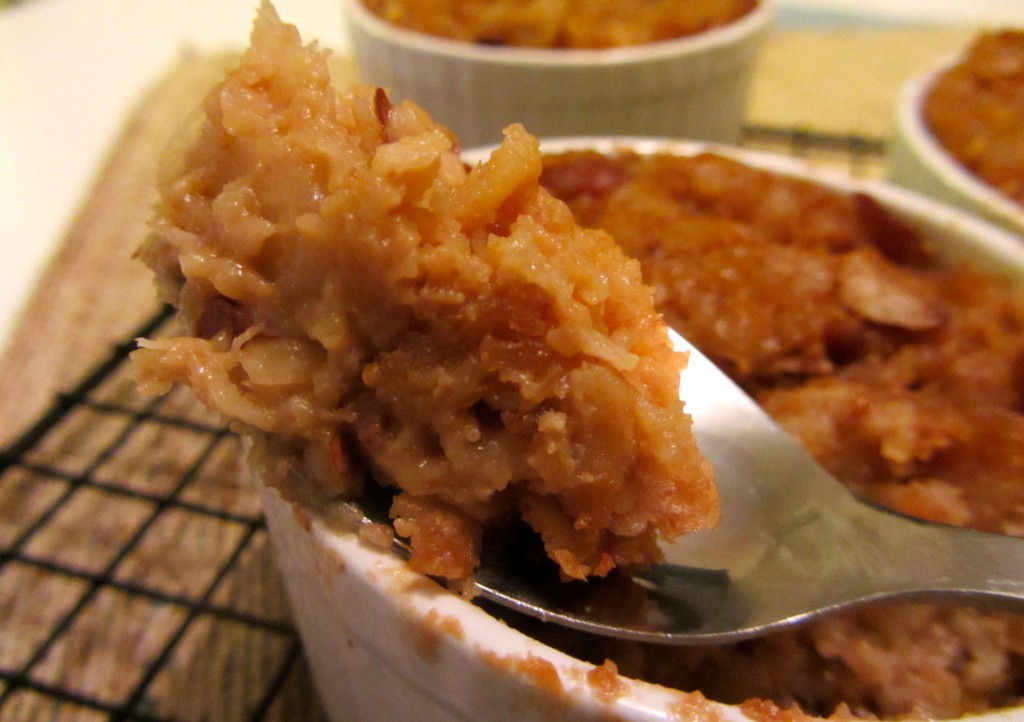 It's May! Which means there's a new theme of the month on Como Water. This month's theme is "Diversify Your Grains," and it was sparked by a conversation I had with a friend in Durham about teff. I had never heard of it and in doing some cursory Internet research on it, I realized that there was a world of grains that I had never heard of. This month, I have delved into that world and am super excited to share a number of recipes that push past traditional white rice and enriched pasta. To kick things off, I'm starting with this baked oatmeal. Simple in concept, but made semi-exotic through a fun flavor combo.
Oats boost your immune system, lower bad cholesterol, and protect good cholesterol. They are full of fiber, which means they keep you fuller longer, and have low gluten levels (although they are not completely gluten free). Oats are also rich in iron (super important for a veg-centric lifestyle) and magnesium… all reasons to make this for breakfast! This baked oatmeal also rocked my world because a) you can sweeten to taste, making it super flexible and b) it's portable (I made it on Sunday and took one little ramekin to work each day). Feel free to tweak the flavors as you see fit, but as my friend put it when he tasted the first bite, "it's a burst of flavor in your mouth!" so you might just wanna leave this recipe as is! 😉
Orange Coconut Cardamom Baked Oatmeal
Ingredients:
2 1/2 cups almond milk, divided
pinch salt
2 tablespoons dried orange peel
1 tablespoon cardamom pods
1 cup old fashioned oats
2 tablespoons to 1/4 cup agave (depending on taste)
1/2 teaspoon orange extract
1/2 teaspoon almond extract
1/3 cup unsweetened shredded coconut
1/3 cup sliced almonds
1 tablespoon olive oil
1/4 cup peanut butter
dash cinnamon
Earth Balance (to butter ramekins)
Method:
*Add 2 cups milk, salt, orange peel, and cardamom pods to medium saucepan. Heat over medium low for 20-30 minutes.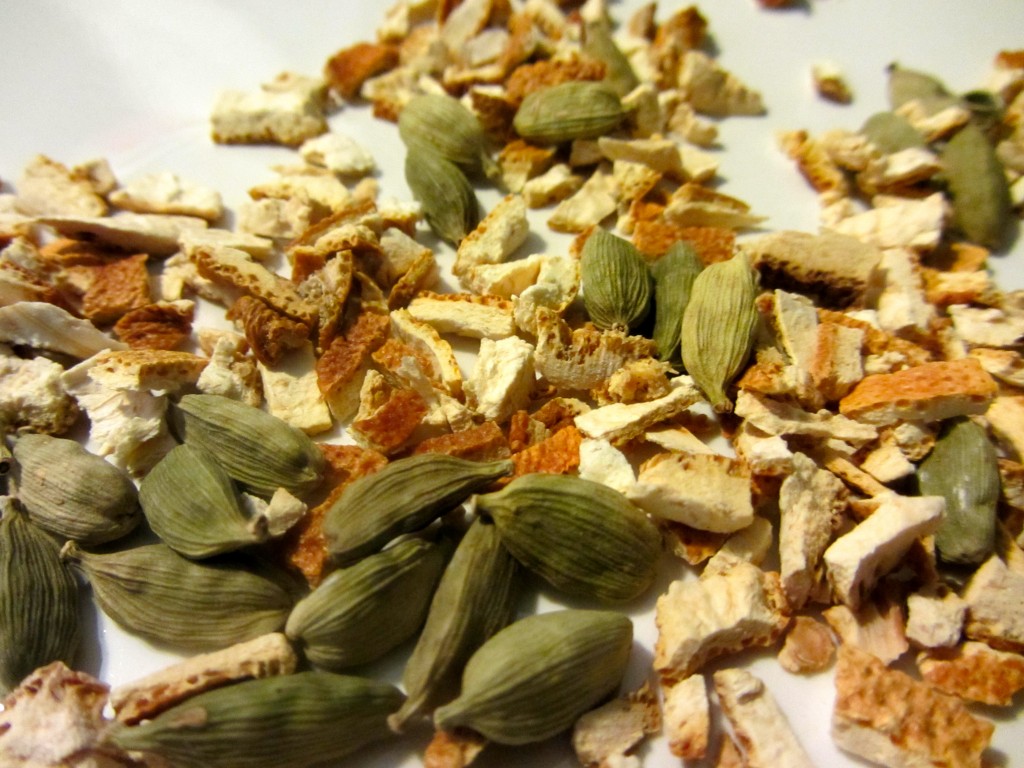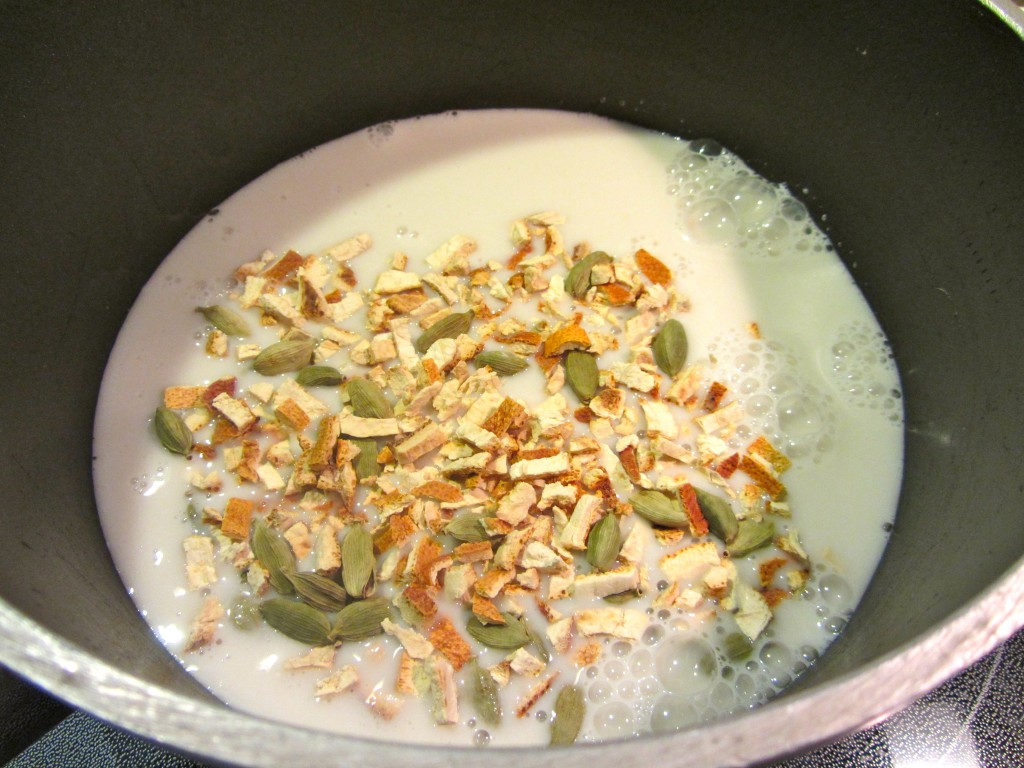 *Grease 4 ramekins with Earth Balance. Pre-heat oven to 350 degrees F. Add almond and coconut to large bowl.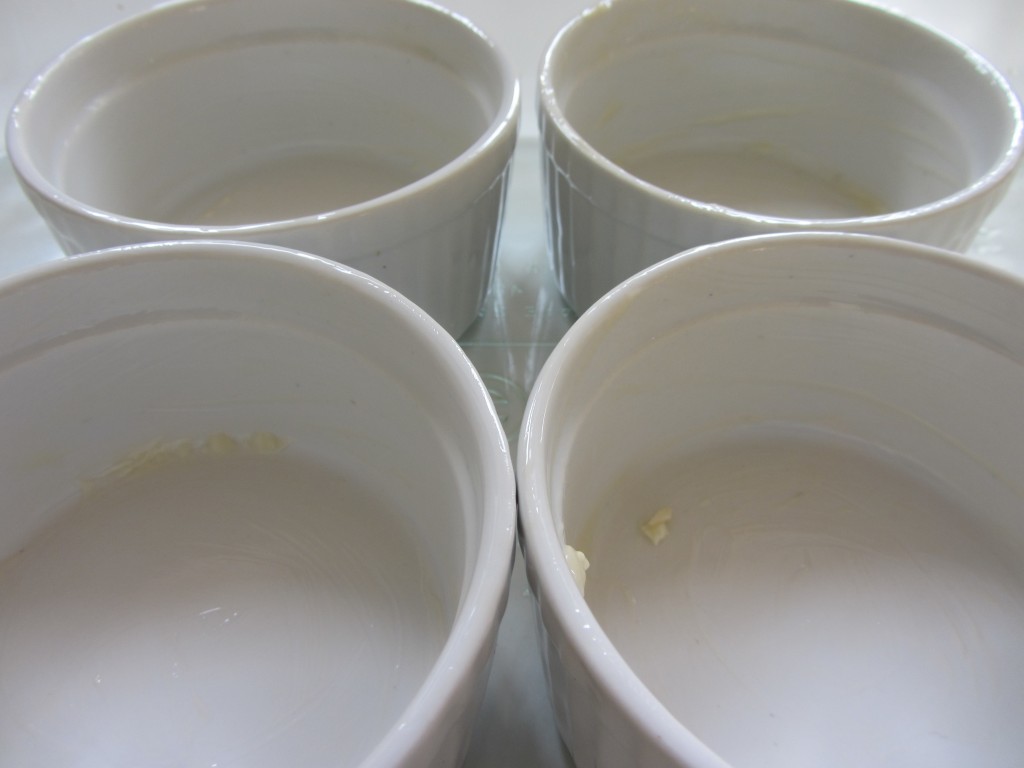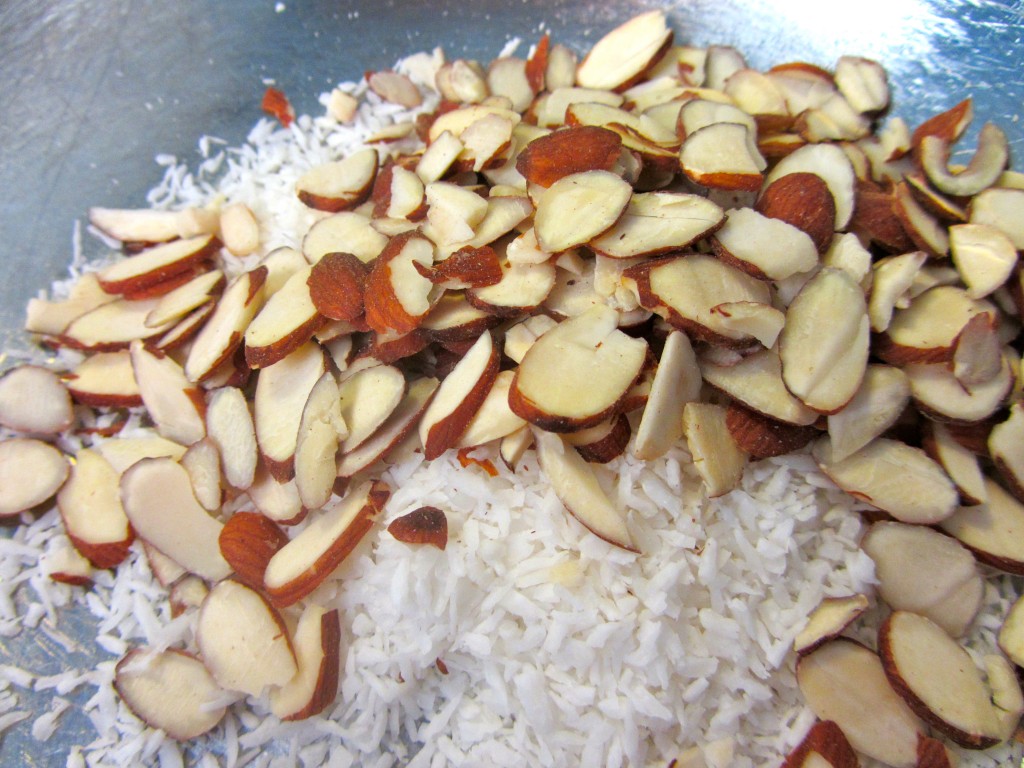 *After 20-30 minutes, strain out peel and pods from milk (discard), turn milk to high. Bring to boil, add oats, drop heat to medium. Cook 10 minutes, stirring occasionally. Remove from heat. Add oat mixture to large bowl with almonds and coconut. Add olive oil, agave, extracts, cinnamon, peanut butter, and remaining milk. Stir to combine. Add to greased ramekins.
*Add ramekins to large glass dish. Create a bain marie (water bath). Cover each ramekin with a lightly greased piece of foil. Bake 45-50 minutes. Remove foil. Bake 5-10 minutes uncovered. Turn oven off. Let cool in oven until cool enough to handle. Serve warm or room temp. Keeps in fridge!