It's March folks and boy did it come in like a lion. I can't hear myself think over this wind outside! I can't complain though; we've had a really mild winter… but I'm jonesing for spring colors, spring warm air, and yes, cooking out on the grill. Soon enough, soon enough. And not only is March the month of wind, it's also "Farm Bill" month on Como Water.
This month, within the text of my recipe posts, I'll be bringing Como Water readers through a basic tutorial of 'the Farm Bill," or arguably, the most comprehensive piece of legislation guiding our nation's food system. I first learned about the Farm Bill in the context of my job. I still have a lot to learn, but as I became more and more acquainted with the legislation, it became clearer and clearer that I wanted to share what I learned with all of you.
The Farm Bill is a HUGE piece of legislation and gets really complicated, really quickly, so I thought I would break it down into small digestible parts over the course of the month. Specifically, I'll be sharing: a) what the Farm Bill is, b) why every single person who eats should care about the Farm Bill, and c) what you can do personally to shape policy. So, here goes nothing… 🙂
*          *          *
Farm Bill 101, Part 1: The full name of the latest Farm Bill is the "Food, Conservation, and Energy Act of 2008." The bill outlines provisions on agriculture (incl. organic food), local food initiatives (i.e., Farmers Markets), subsidies, nutrition, rural development, grants to farmers, nutrition programs (like WIC and SNAP), energy, conservation, and food/agricultural research. The bill was last reauthorized in 2008. Many expect the Farm Bill to be reauthorized in 2012–this means the time is now to make your voice heard on our nation's food supply.
*          *          *
This month, I'll also be finishing up the posts on super foods I never got to last month and will be featuring two super exciting guest bloggers. For now, I leave you with the loveliest (and only :D) vegan bread pudding I've ever had! It's sweet, and chocolatey, and creamy, and the cayenne coconut cream gives this bread pudding such depth and subtle complexity that you'll have to pinch yourself to make sure you're not dreaming! Haha 🙂
Chocolate Bread Pudding with Cayenne Coconut Cream
Ingredients:
1 demi baguette (day old)–cut into 1/2 inch cubes
1 can coconut milk
1/3 cup brown sugar
pinch salt
1 tablespoon vanilla extract
1/2 teaspoon cinnamon
3/4 cup chocolate chips (vegan chocolate chips or carob chips)
Earth Balance (to grease ramekins)
turbinado sugar (for sprinkling)
Cayenne Coconut Cream (see below)
Method:
*Preheat oven to 350 degrees F. Cube baguette and set aside. Whisk coconut milk, brown sugar, cinnamon, vanilla, and salt. Toss in cubed bread and chocolate chips. Stir to combine. Let the bread soak in the custard mixture for at least 30 minutes stirring occasionally.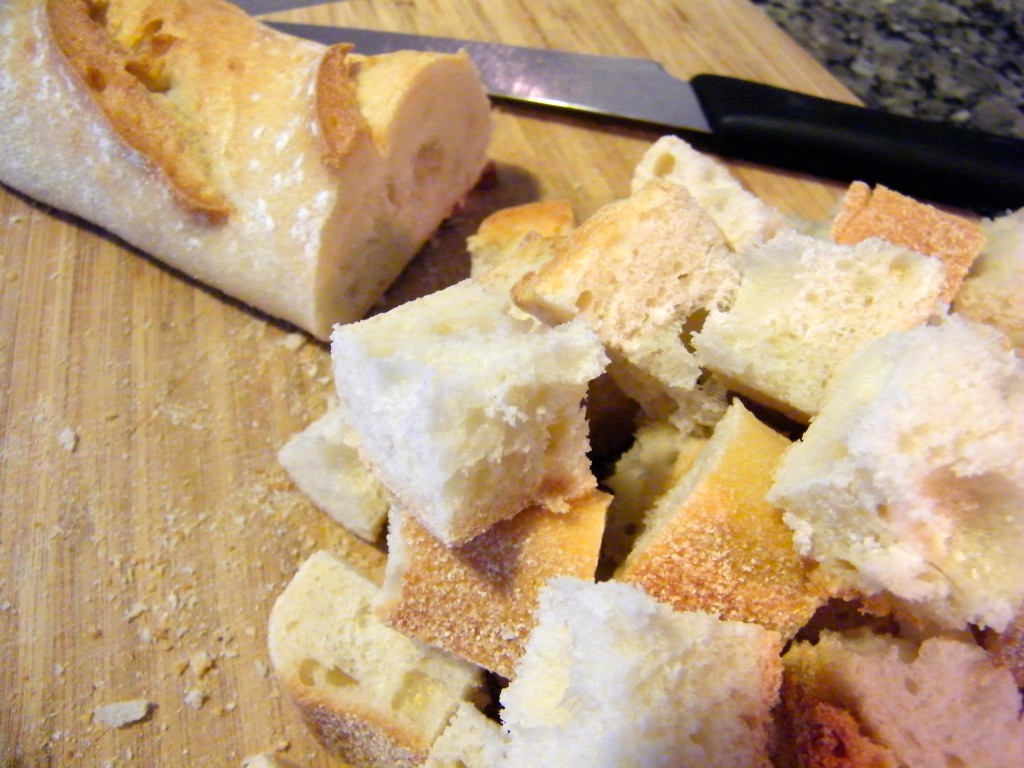 *Butter 6 small ramekins with Earth Balance. Heat 1 kettle of water until boiling. Turn down to medium low to keep warm. Coat inside of each ramekin with ~1 teaspoon of turbinado sugar. Divide soaked bread evenly between ramekins. Sprinkle the top of each filled ramekin with ~1 teaspoon of turbinado sugar. Add each ramekin to a large baking dish. Fill the baking dish halfway with hot water to create a bain marie (water bath). Bake in the center of the oven for 35-45 minutes or until the top is golden brown and the middle of bread pudding is set. Let the bread pudding cool slightly (~10-15 minutes) before serving. Serve with cayenne coconut cream.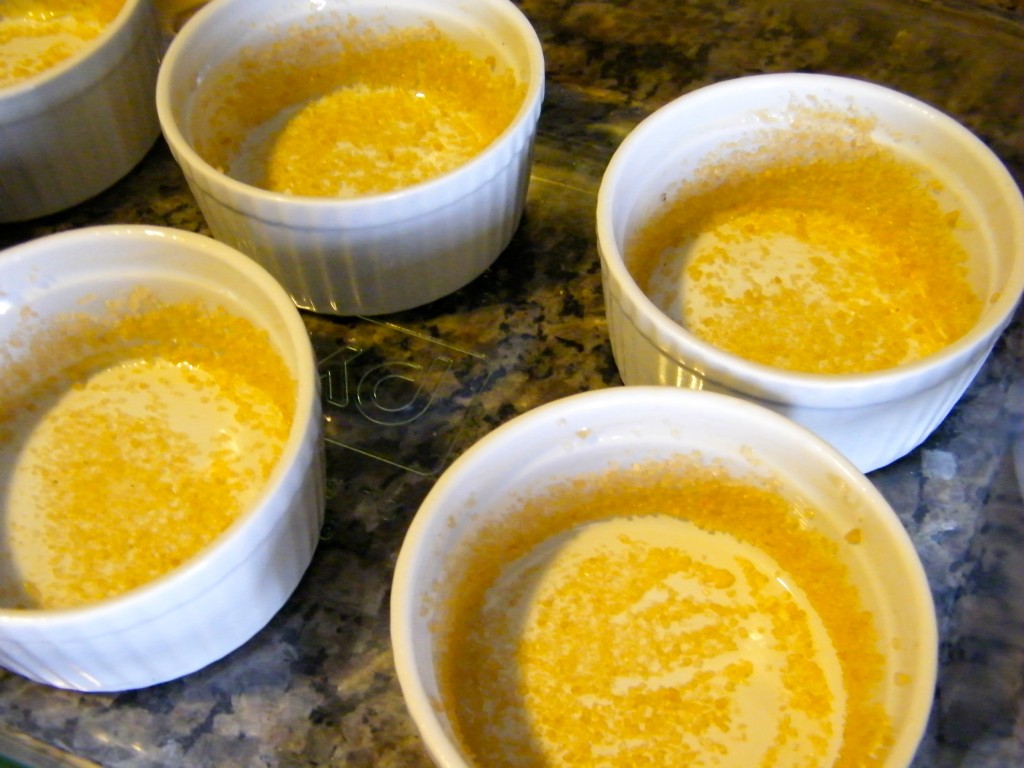 Cayenne Coconut Cream
Ingredients:
1 can full fat coconut milk (chilled, fat only)
dash cinnamon
~1/4 teaspoon cayenne
1 tablespoon maple syrup
Method:
*Place can of coconut milk in the refrigerator at least 2 hours before making coconut cream. When ready to make coconut cream, remove can from refrigerator and skim coconut fat from the top, leaving the liquid behind (use it in a smoothie!). Add coconut fat to medium sized bowl with remaining ingredients. Beat with electric mixer until coconut fat thickens. Serve with bread pudding. Mmmmmmmmm.