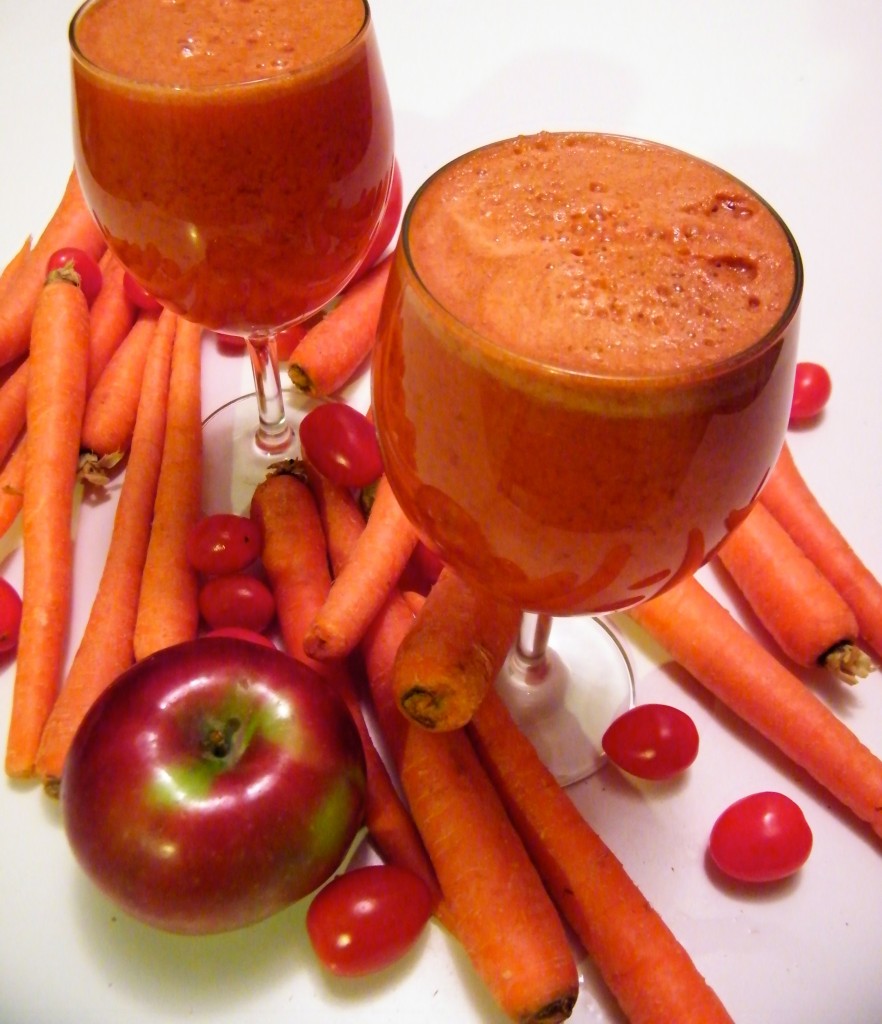 What better way to say 'I love you!' than with juice! 😀 I heart carrot juice, but it's super expensive. To my surprise though, a pound of carrots (which was $0.89 at Trader Joe's) yielded over a cup of juice. Paired with apple and tomato, and I had enough juice for two days. In the grand scheme of juicing then, I vote carrot juice as a must make. And when you're finished, save your pulp!
I grew up in a household where you didn't throw away food. So, I am always looking for ways to maximize my ingredients. When I use fresh herbs, I save the stems, boil them and make tea or herbed-simple syrups. When I am done with my citrus, I put the peels and flesh in the garbage disposal to clean the blades naturally. And after juicing, I have discovered a number of ways to re-purpose my pulp (I kinda like the sound of that! lol). I've baked with carrot and apple pulp (carrot-banana-acai muffins; apple-banana bread); I've roasted the carrot pulp to make curried-carrot soup; I've used the veggies to make home made stock; and when all else fails, I've thrown my pulp into a smoothie. All in all, the pulp has a ton of fiber. So besides the cost factor (i.e., not throwing away half of your purchase), there's the nutrition factor.
Ok… I'll get off of my soapbox now… the take home is… try the juice! 😀
Happy Valentine's Day folks and join me in congratulating Laura for being the winner of my Dandy Blend giveaway!
Apple Carrot Tomato Juice
Ingredients:
4 red apples
1 pound carrots
4 tomatoes
Method:
*Juice and enjoy!!!