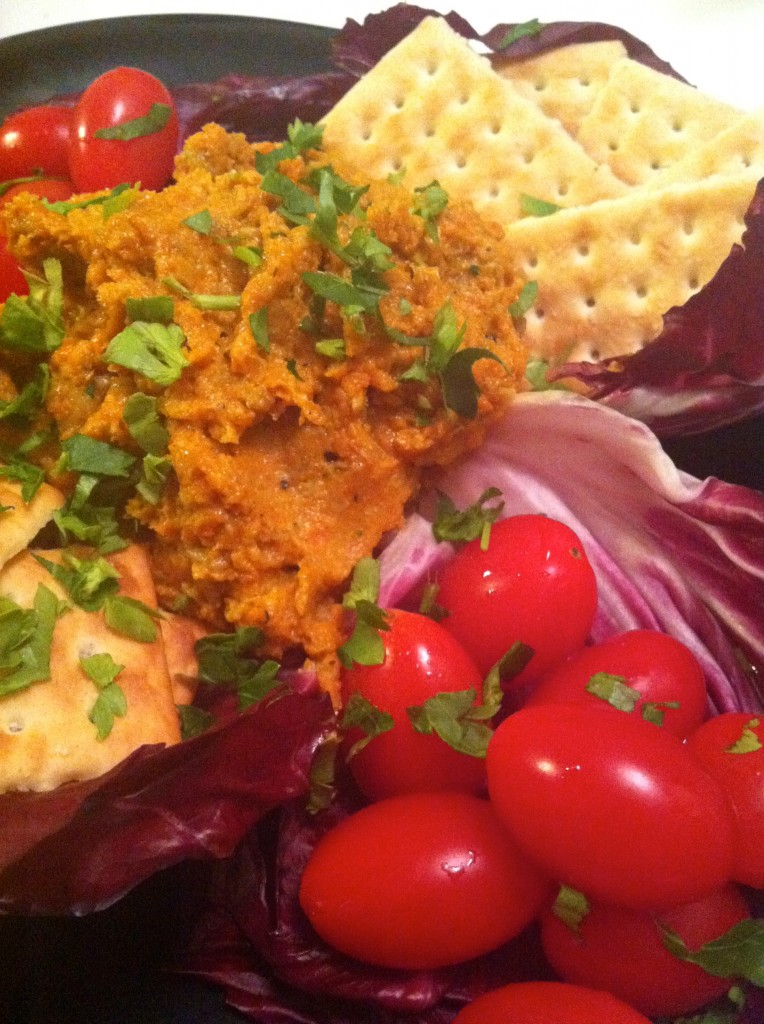 Sooooooooo……. guess who has a new niece?!?!?!!!!!!!! She was born on Saturday and I couldn't have been filled with more joy! Thank you to all who preemptively wished me congrats! Although I didn't get to meet her over MLK, Jr. weekend, I'll be meeting her soon. 😀
I also wanted to update y'all about my cleanse, which I'll do with a quote from my sister and brother-in-law…
Sister: Wow, you're GLOWing!
Me: Really?
Sister: Yeah, REALLY! You look GREAT!
Bro-in-law: Yeah, either YOU'RE pregnant or this new diet you're on is really working.
Well, folks, you may have guessed the next announcement I'm about to make… YES! My 'diet' is working 😉 (NO, I'm NOT pregnant. LOL!) And by "diet," I mean vegan, no booze, minimizing sweets and processed foods. And by "working," I mean more energy, no crazy tummy issues after eating, and apparently a glow. I am STILL jonesing for real cheese (although I did treat myself to a vegan slice of pizza and cupcake last weekend), but all in all, I'm feeling really good about my detox month! Less than a week to go now…
And speaking of cleanse month, this roasted carrot pesto was one of the dishes I made on New Years Eve to kick off Veggie Month. I originally envisioned a pesto trio–mushroom, carrot, and broccoli. I didn't have time to make three, so I made this one, which actually ended up more like a puree, rather than a pesto. On NYE, I served it as you see in the picture: with crackers and raw grape tomatoes on a bed of radicchio. The next day I combined 1/2 cup of the puree with 1/2 cup homemade cashew "cream" sauce and 2 tablespoons of vegetable broth (to thin it out) and served the sauce with whole wheat pasta (which was AH-MAZE-ING!). I can also envision serving the puree as a side dish for an elegant dinner party. One recipe… sooooooooo many options :D.
Happy Wednesday folks! And thanks for your suggestions on a new camera. I'll let you know what I decide when I'm able to buy one!
Roasted Carrot Pesto
Ingredients:
1 1/2 cups baby carrots–roasted
1/2 cup sunflower seeds–lightly toasted
olive oil
salt
pepper
dash: thyme, cayenne, curry
1 tablespoon nutritional yeast (optional)
Method:
*Preheat oven to 375 degrees F. Add carrots to baking pan. Drizzle with 2-3 tablespoons olive oil. Sprinkle with salt and pepper and dash of thyme, cayenne, and curry. Roast for ~30 minutes, turning twice, until carrots are caramelized. Let cool 5 minutes.
*Add roasted carrots to food processor, along with toasted sunflower seeds. Pulse until the mixture is meal-like. Scrape down sides. While motor is running, drizzle oil in a steady stream until pesto comes together (~3-5 tablespoons of oil). Adjust seasoning and stir in nutritional yeast if using. Serve as a side dish or with pasta. YUM!