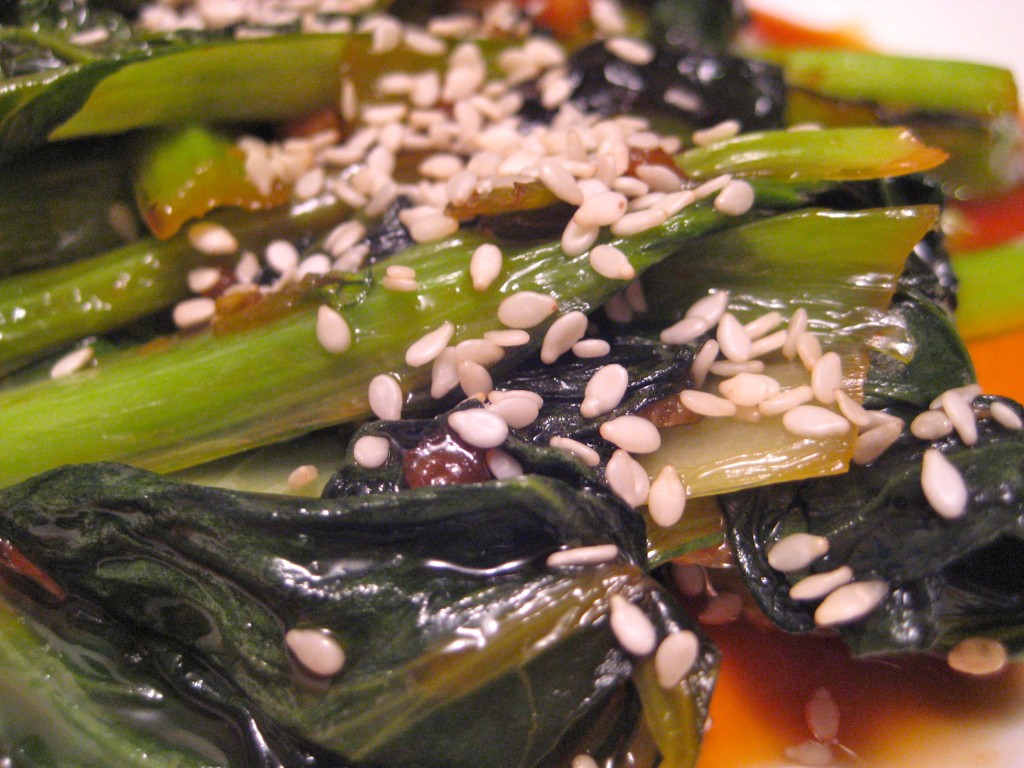 In preparation for vegetable month, I decided to put my adventurous hat on and try a bunch of vegetables that either a) I've never had before, b) I've never cooked before, or c) both. Tatsoi falls into category C. And actually, I had never even heard of tatsoi (or seen tatsoi) before. How it ended up in my belly goes a little sumthin like this…
As I was walking through the Farmers' Market, I saw this dark green, almost flowery looking bundle of leaves. I was struck first by its size. When I got closer, I realized the leaves looked a bit like bok choy, but the shape of the big bundle was totally different. As I seemingly forced the vendor into a conversation about what the vegetable was (apparently, she was not having a particularly talkative day that Sunday :D), I became more and more intrigued. She described tatsoi as a nuttier, slightly more bitter version of bok choi. She also likened it to a bitter green, like mustard greens.
Bok choy I love. Greens–and I know I am going to lose my "black card" for saying this–mustard, collard, turnip, or beet, I am not a huge fan of. I like a challenge though, so, I bought two heads and strolled home. That day, I had also purchased some mushrooms and was jonesing for sesame oil (I know, strange craving), so I went with East Asian flavors for the prep.
I thought tatsoi was milder than a traditional green, but heartier than its cousin bok choy. It also held up nicely to the Sriracha, which is never a bad thing. I would definitely suggest trying it–especially in the winter–when it's in season. In fishing around online, I discovered that it's a good source of calcium, potassium, fiber, phosphorous, and a number of other vitamins and minerals.
Before I give you this super simple recipe, I want to update you on my 'cleanse.' It's going well. Surprisingly, I don't miss the boozes at all (yet :D). I do however, miss cheese, I ain't gonna lie. Yesterday, I met a friend at Union Station to catch up, and the smell of Sbarro pizza nearly drove me crazy. After drooling all over my sleeve like Pavlov's dogs, I eventually got over it. Beside, who needs pizza, when you've got tatsoi waiting for you at home??? lol 🙂
Sauteed Tatsoi  (Printable Recipe)
Ingredients:
2 bunches Tatsoi–cleaned, no holes, crisp leaves, roughly chopped
3 cloves garlic–minced
1 1/2 tablespoons rice wine vinegar
1/2 tablespoon Tamari (or soy sauce)
1 tablespoon orange juice
2 tablespoons white wine
1 tablespoon brown sugar
1 teaspoon sriracha
1/4 – 1/2 teaspoon sesame oil
2-3 tablespoons olive oil
black pepper
sesame seeds
Method:
*Heat olive oil in large skillet over medium/medium-high heat. Add garlic. Saute until just soft (do not let the garlic turn brown). Add chopped tatsoi and sauté ~3-5 minutes turning frequently. Whisk all remaining ingredients in a small bowl; add to sautéing tatsoi. Cook 2-3 minutes until tatsoi is tender.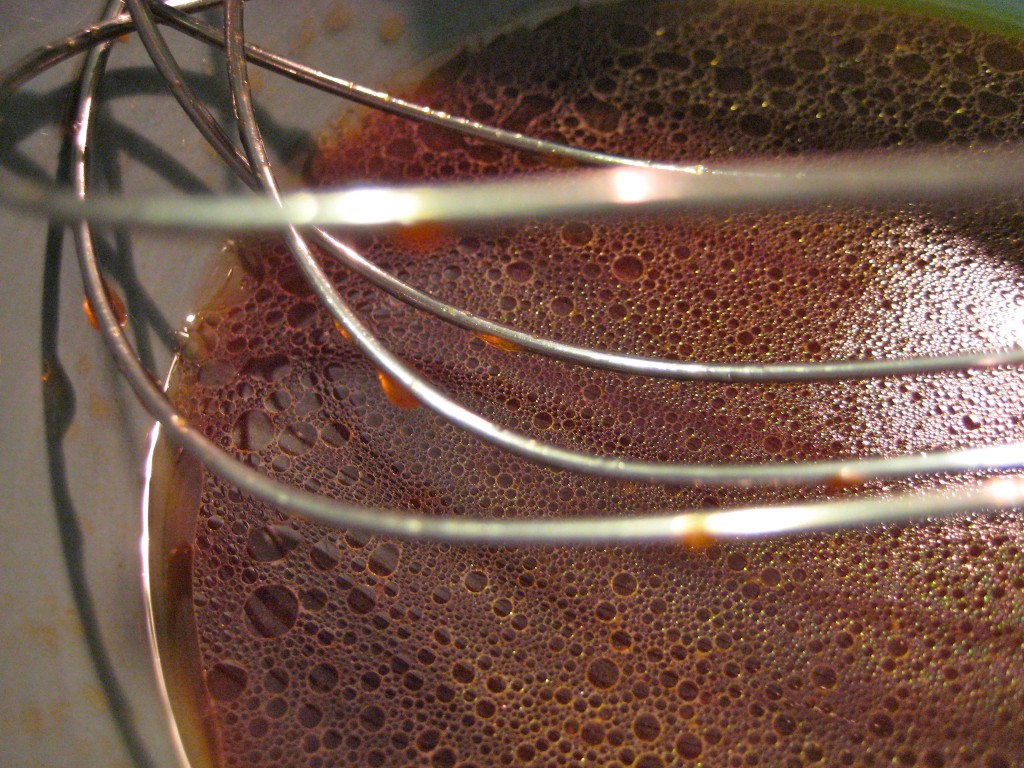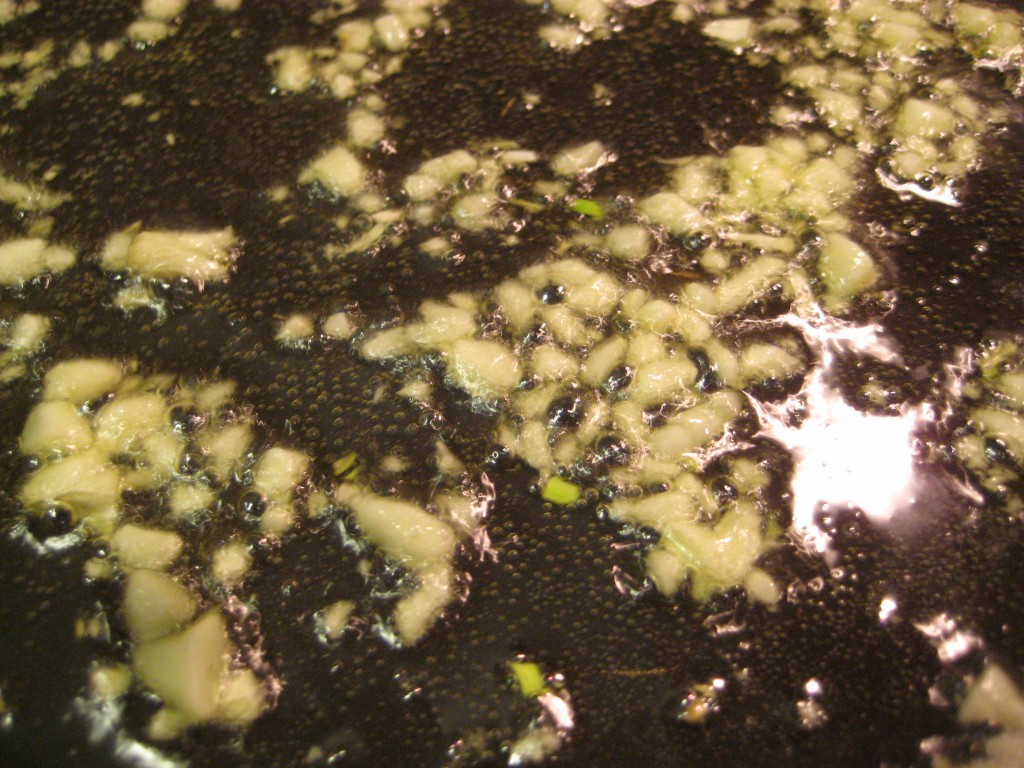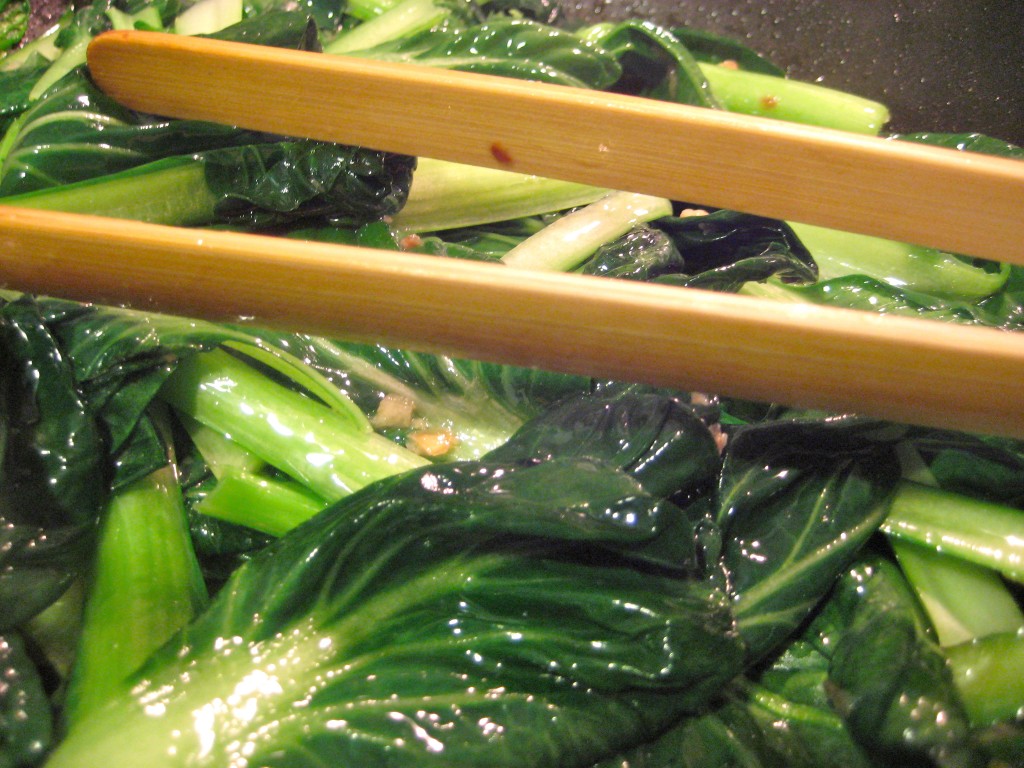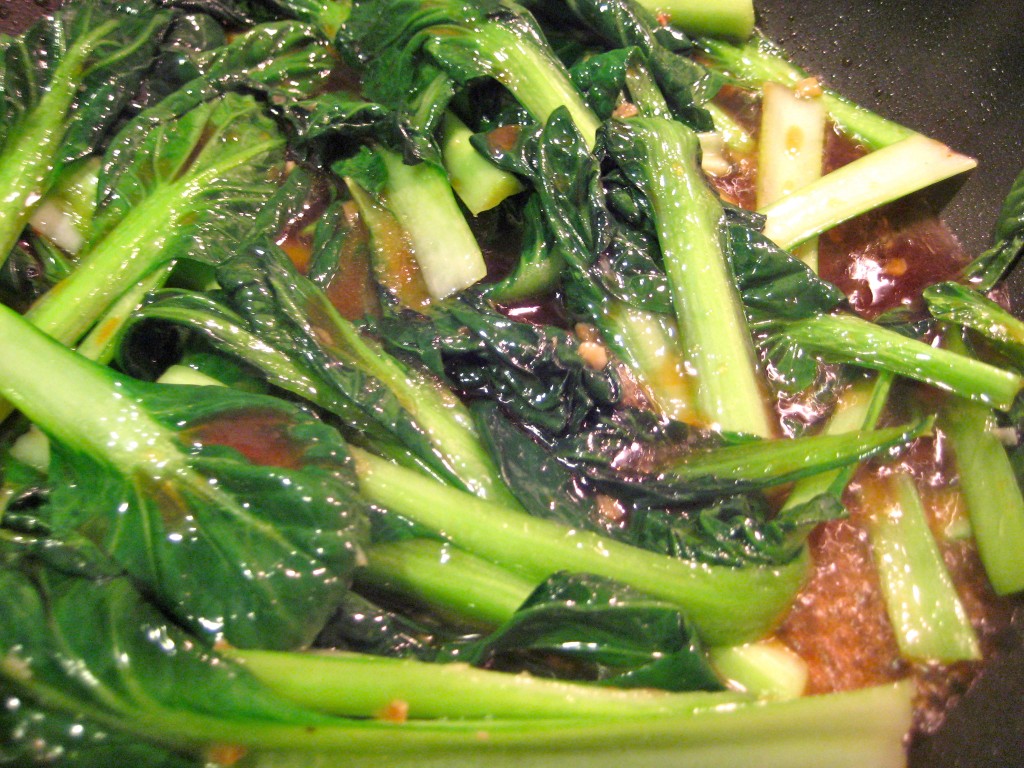 *Remove tatsoi with chopsticks or slotted spoon. Plate. Reduce cooking liquid for 1-2 minutes. Pour over platted tatsoi. Finish with sesame seeds.