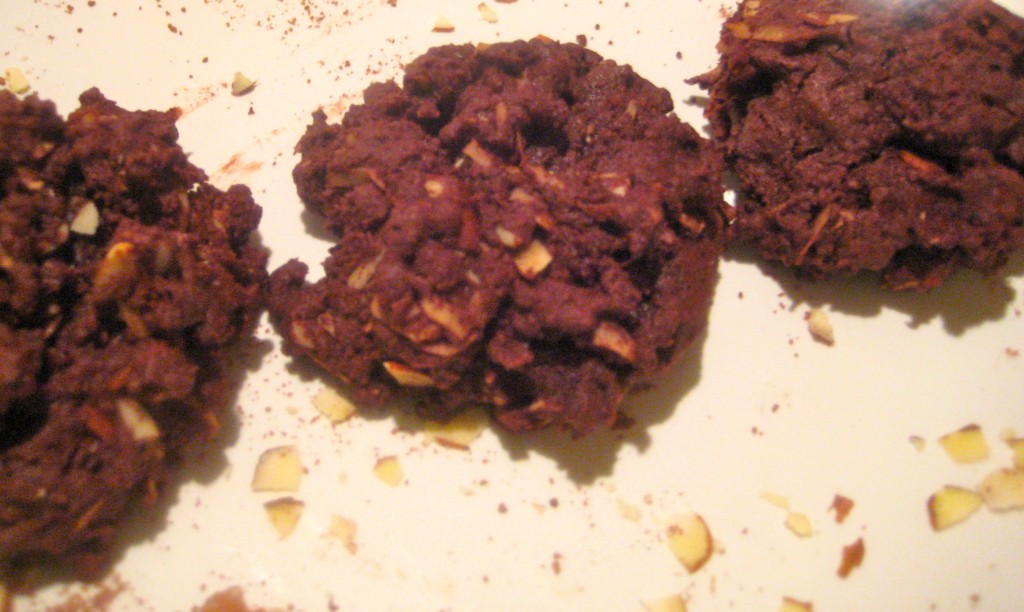 Recently, I posted on my fellow food blogger Laura's site that I completely agreed with her assertion–"it's hard to photograph brown food." I don't know if it's related to my technique, my unsophisticated point and shoot camera, or to the brown food itself, but I had the hardest time shooting these cookies. Photography struggles aside, the cookies are good, dang good. Admittedly, they're kind of a cross between a brownie and a cookie, especially if you eat them warm. If you like that kind of thing–a tender cookie with fun texture, then these cookies are for you. And as I was writing this post, I thought to myself…"mmmm, these would be even better with actual cut up almond joy pieces in them." I'll save that level of decadence for next time :)…
Almond Joy Cookies (Printable Recipe)
Ingredients:
1/2 cup earth balance (or butter)–softened
1/2 cup sugar
1/2 cup brown sugar (packed)
1 egg
1 teaspoon vanilla extract
1 teaspoon almond extract
1/2 teaspoon baking soda
1 teaspoon hot water
1 cup flour
1 cup cocoa powder
1/4 teaspoon salt
3/4 cup sliced almonds
3/4 cup unsweetened coconut
Method:
*Pre-heat oven to 350 degrees F. In large bowl, cream earth balance and sugars until smooth. Add extracts and egg. Mix. Dissolve baking soda in hot water; add to egg/sugar mixture. Mix until fully incorporated.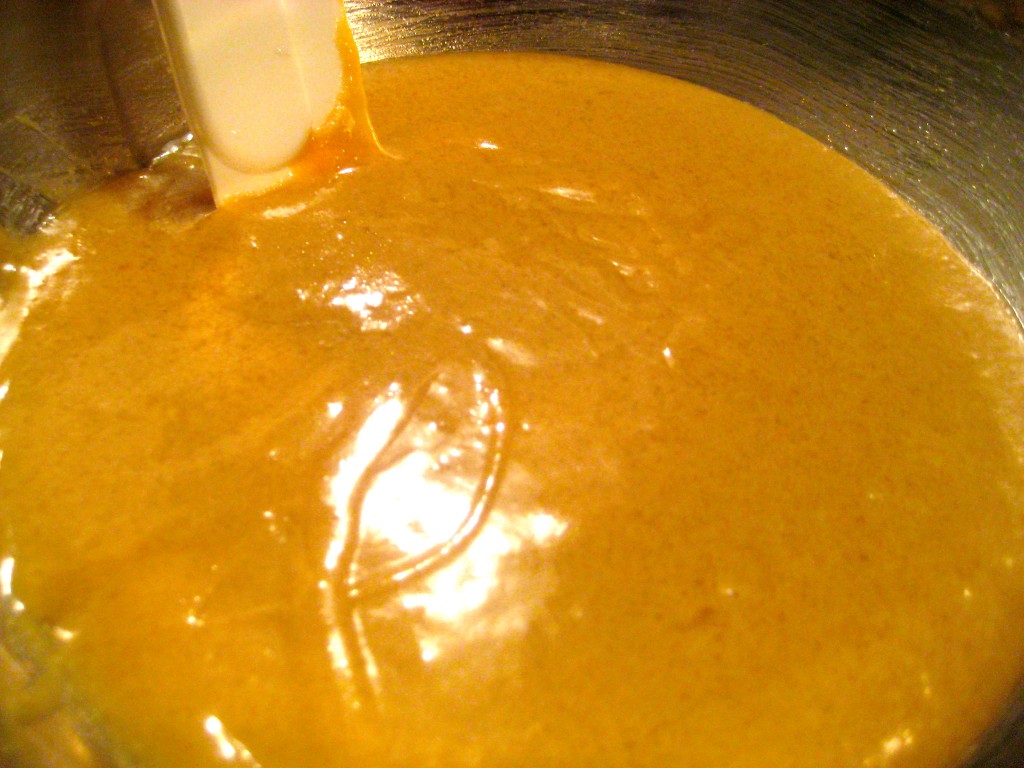 *In second bowl, combine flour, cocoa powder, salt, coconut, and almonds. Mix. Add dry to wet, mix until fully incorporated. Refrigerate for ten minutes. Drop onto cookie sheet and bake 9-12 minutes until golden brown.