This one's for Nana (my grandmother). I've been having some health issues for the past couple of weeks. I've gone to see this specialist and that specialist. I've tried natural remedies and acupuncture. Nana said, "you need to detox." She went through a lengthy Nana-like explanation as to why I, of all people, needed to detox– I don't sleep enough, I work too much, I've traveled and probably gotten some undetectable something or other on one of my trips, my life was full of stress. I explained to her that this was the least amount of stress I can ever remember having in my life. She repeated her prescription, "detox." So, I did. And yes, you guessed it. I feel 100,000 times better (tomorrow is my last day of detoxing). How'd she know???!!! I guess nanas just know!
This is the second dish from my Friday Lightlife series. I've been wanting to make something savory with vanilla for awhile now and thought I would poach this chick'n in a spicy vanilla sauce to satiate that craving. Sorry to disappoint, but in the end, I was way too hungry to experiment with making a spicy vanilla poaching liquid, so I went with a safer (yet incredibly tasty) flavor combination–white wine, dijon mustard, and fresh tarragon. And I am so glad I did. The hearty Lightlife chick'n totally held up to the sauce and I paired it with braised fava beans and goat cheese-tarragon risotto (recipes coming soon!). It was the perfect end of the week lunch!
Dijon Poached "Chick'n" (Printable Recipe)
Ingredients:
2 tablespoons of Earth Balance (or butter)
1 tablespoon olive oil
1/2 small Vidalia onion–thinly sliced
1 clove garlic–minced
1/2 cup dry white wine
2 teaspoons dijon mustard
2 teaspoons orange juice
salt/pepper
fresh tarragon
1 package Lightlife Chick'n Cutlets
Method:
*Slice onion. Mince garlic. Heat Earth Balance and olive oil in a frying pan over medium heat. Add onion. Cook for 10 minutes. Add garlic. Cook for 5 minutes, or until both onion and garlic are soft. Stir in white wine.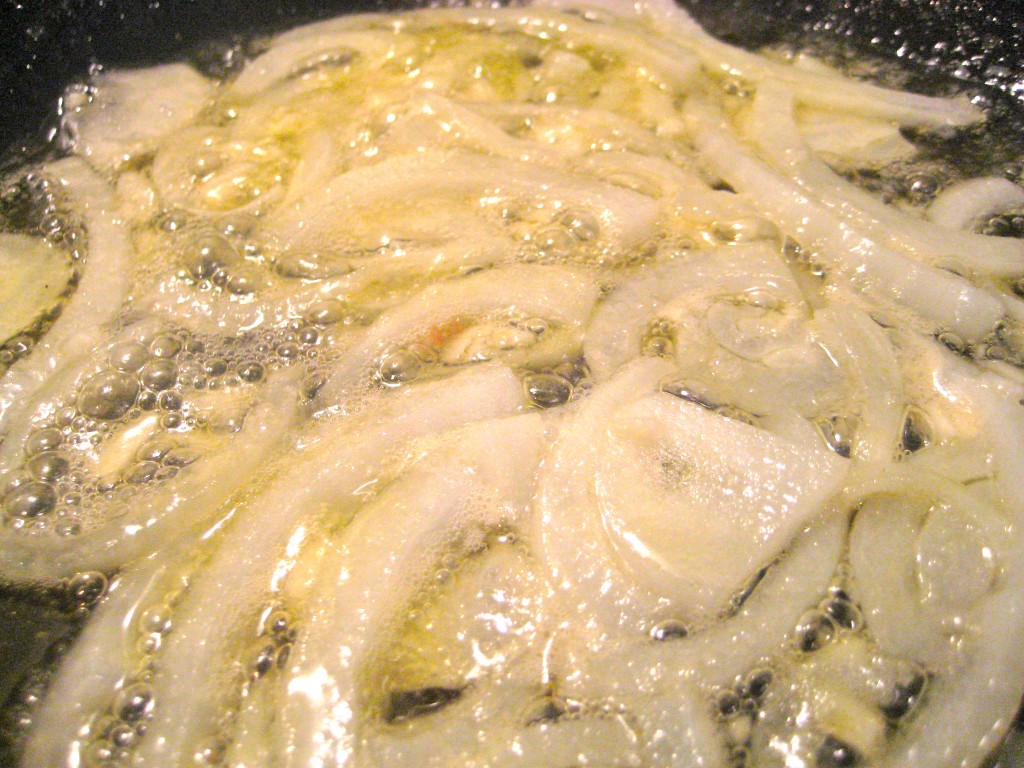 *Add chick'n to the center of the pan. Cook 10 minutes on one side. Flip and cook 5-10 minutes on the second side, or until the chick'n is warmed all the way through. Remove chick'n, slice and plate.
*Whisk mustard and orange juice into the white wine mixture until sauce is completely smooth. Cook 1-2 minutes, continuing to whisk (so that your sauce will not break). Immediately spoon pan sauce over chick'n and serve with fresh tarragon.