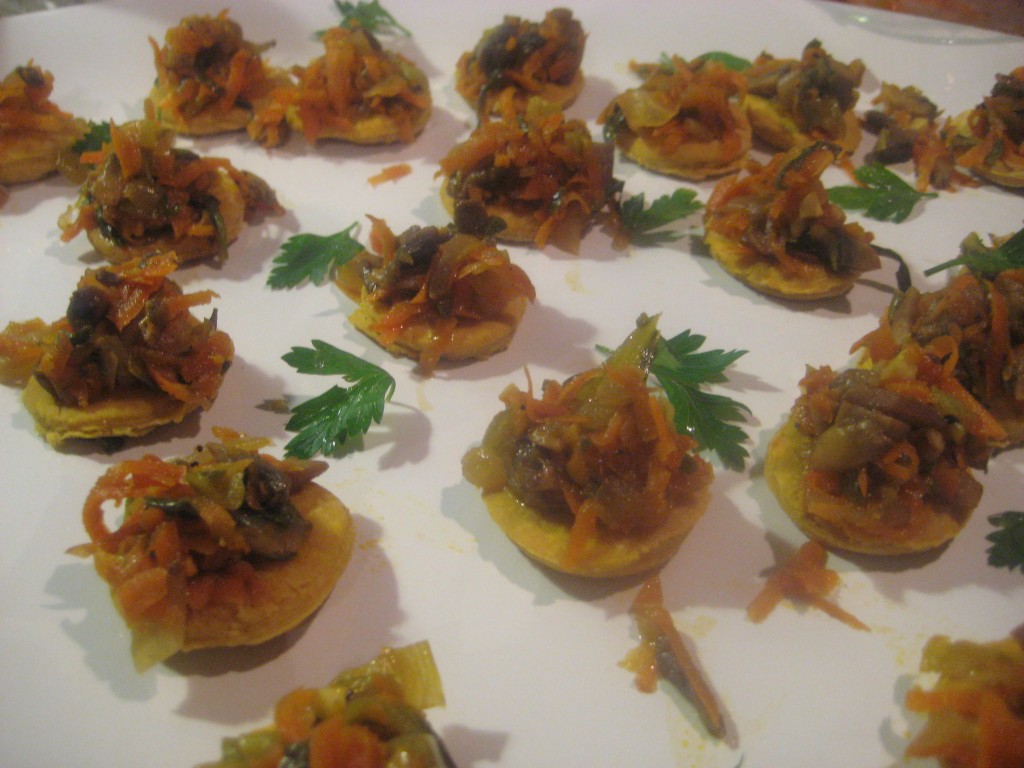 This is the second dish in the series of recipes from the La Primavera party I threw to celebrate spring and great friends at the end of March. I forgot to mention this before, but the recipes for the Jalapeno-Glazed Tofu, Coconut-Lime Flan, and Cranberry-Ginger Punch can be found in previous Como Water posts.
Originally, these canapes were going to be Jamaican-inspired vegetable patties, but in my world, things do not always come out as planned :). When making the pastry dough, I could feel that I had overworked it (a.k.a. had developed way too much gluten). Sigh. What this translates to practically is tough pastry dough. And no one wants to eat a vegetable pattie with hard pastry dough. So, with the help of my sis (thanks Keyla!!!), we decided to salvage the dish by making crackers instead. We cut the dough out into small circles, baked them off, and topped them with the savoury, super flavorful slaw that I had prepped the day before. The save was perfect. And the crackers were crunchy and snackable in their own right because of the curry and cayenne that I added to the dough. As Thomas Edison said, "when down in the mouth, remember Jonah, he came out all right." (I've been on a quote kick lately… can anyone tell? :)).
Jamaican Pattie Canapes with Bok Choy, Carrot, and Mushroom Slaw (Printable Recipe)
Pastry Ingredients:
4 cups flour
1 teaspoon tumeric
2 teaspoons curry powder
1 teaspoon cayenne (optional)
2 teaspoons salt
1/4 cup vegetable shortening
1/4 cup cold Earth Balance (in chunks/pats)
1/2 cup ice cold water
Pastry Method:
*Sift flour, tumeric, curry, cayenne and salt. Cut in shortening and Earth Balance until the mixture resembles a course meal. Add ice cold water, just until the dough comes together. Wrap and refrigerate for at least one hour (to overnight).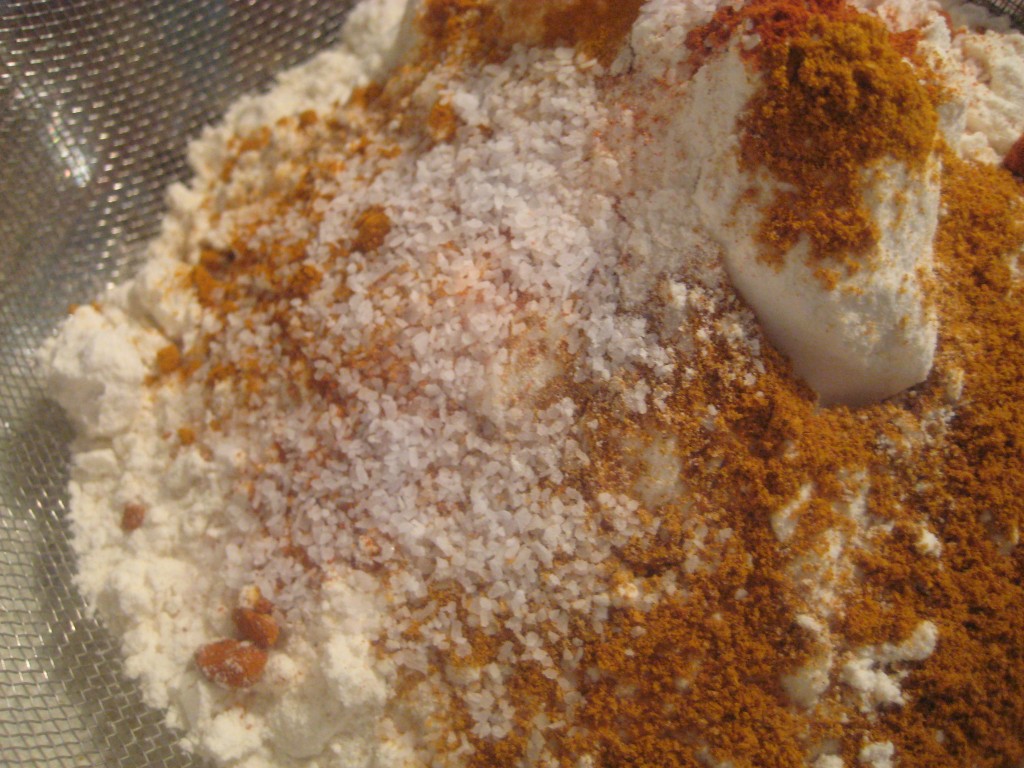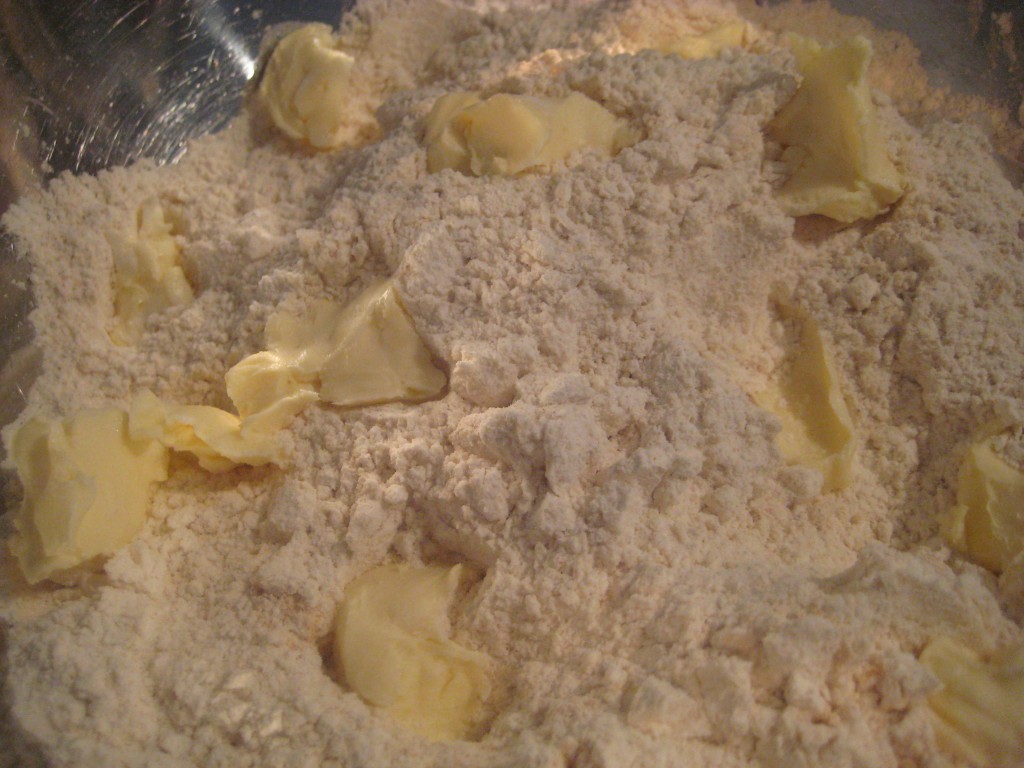 Slaw Ingredients:
1/2 Vidalia onion–chopped
2 jalapenos–finely diced
4 carrots–grated
15 baby bok choy–trimmed, washed, and chopped
1o button mushrooms–chopped
3 cloves garlic–minced
1/2 teaspoon cayenne
1 tablespoon curry power
2 tablespoons soy sauce
1 tablespoon rice vinegar
1/4 cup olive oil
salt/pepper
Slaw Method:
*Prep all veggies. Add olive oil to large pot over medium heat. Add onion, jalapeno, mushroom, and carrot. Cook until veggies start to wilt (you may need to drain some of the water given off from the mushrooms). After approximately 10 minutes, add the garlic, a pinch of salt, black pepper, cayenne, curry powder, vinegar, and soy. Cook approximately 5 minutes. Add bok choy stems. Cook 3 minutes, add bok choy leaves. Cook until all veggies are tender. Tweak seasoning if necessary. Let cool.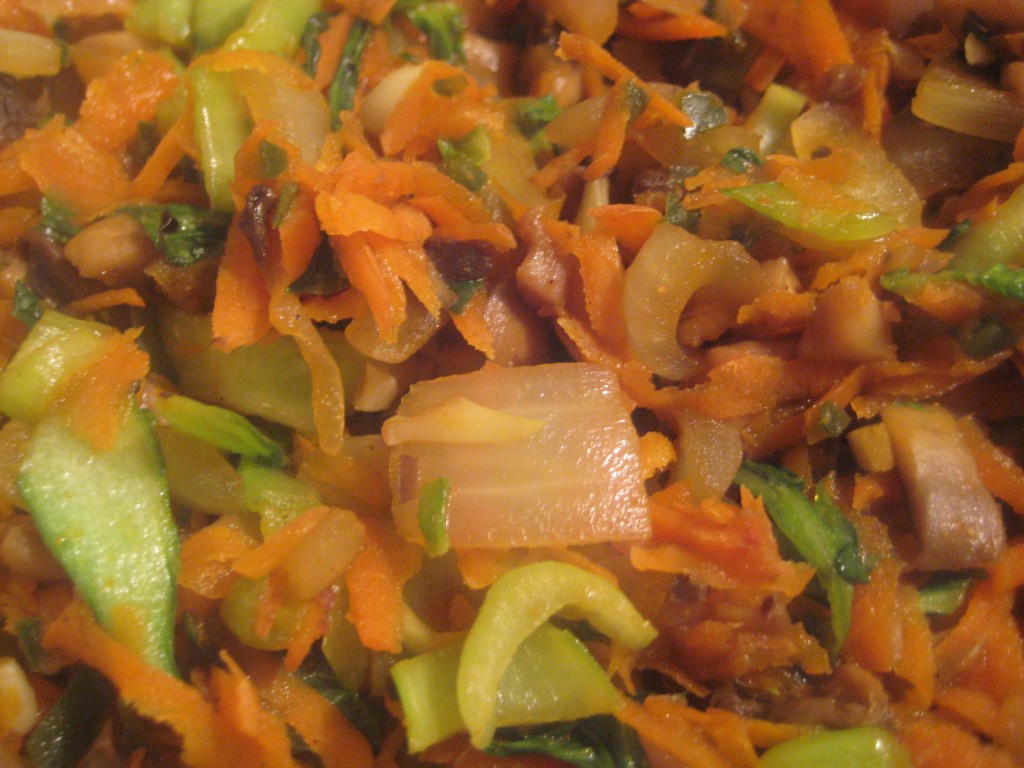 Putting It Together:
*Preheat oven to 350 degrees F. Add flour to counter or table. Roll out pastry dough to 1/4 – 1/2 inch thick. Cut out circles of desired size from dough. Place on lightly greased cookie sheet. Bake 10-15 minutes or until lightly golden brown.
*Top with room temperature slaw and serve with fresh parsley.