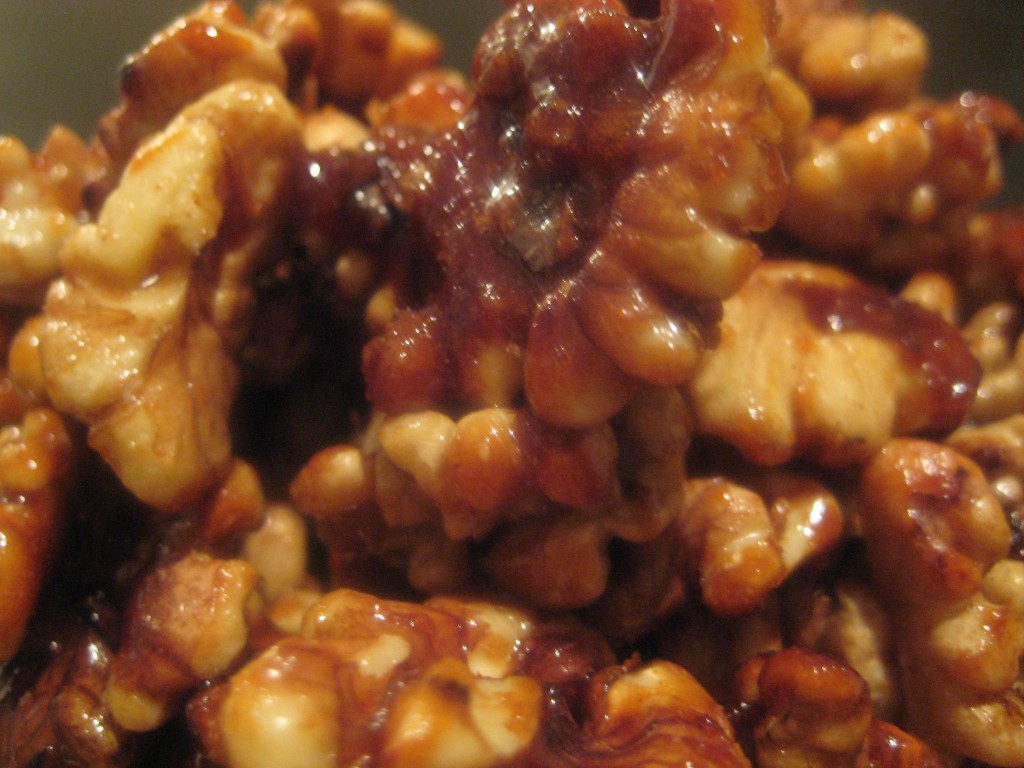 These walnuts are a perfect example of a snack that is super quick and easy to make … and … costs half the price of what you would pay in the grocery store (even Trader Joe's, my friends). And they are super versatile. Don't like spicy food? Use cinnamon or thyme or curry powder. Think 1/4 teaspoon of cayenne is for sissies? Add more, or include some crushed up dried chilis. Not into sugar? Use agave or maple syrup. Don't like walnuts? Use cashews or pecans or peanuts or pistachios or pepitas . . . 🙂
Spicy Tamari-Glazed Walnuts (Printable Recipe)
Ingredients:
2 cups raw walnuts (or preferred nut)
1/4 cup brown sugar (packed)
1 1/2 tablespoon earth balance
1 tablespoon Tamari (or soy sauce)
1/4-1/2 teaspoon cayenne pepper (to taste really)
a few grinds of black pepper
Method:
*Heat frying pan on medium. Add nuts. Toast 5-7 minutes, shaking the pan to prevent burning and to toast lightly.
*Just when you smell the nuts, turn the heat to low. Add brown sugar, earth balance, Tamari, black pepper, and cayenne. Stir to combine. Turn off heat.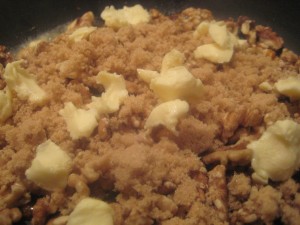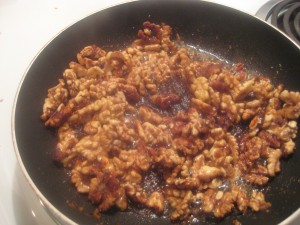 I ate these warm as a snack, which was just wonderful.  Then for dinner, I topped a mashed Japanese sweet potato (which was white and reminded a lot of yucca) with them, which rocked my world as well. Tomorrow, I'm going to crush them up a bit and serve them with roasted asparagus. Oh, the possibilities are endless!