I'm realizing that I've been posting a lot of sweet things lately. A disclaimer: the hummingbird cake and these brownies were prepared for a SEEDS meeting. So, truth be told, I am not sitting at home trying to alleviate all instances of writer's block by consuming entire batches of the baked goods that I've featured in the past two weeks. 😀
These brownies are a version of the common 'cheesecake' brownie, but rather than give them such a conventional name, I went with the more exotic 'paisley' because that's how I'm feeling on this unseasonably warm February Friday. And these brownies are, well, brownies (at least in the world according to Tiffany). If you like cake-like brownies, this recipe is not for you. But if you think that brownies should be chewy, slightly gooey, and extremely moist, then I would suggest that you try this recipe–pronto pronto!
And lastly, in the spirit of the Stylish Blogger Award, I'd like to thank Steph and Manu for passing on awards to me! Check out their super awesome blogs!
Paisley Brownies (Printable Recipe)
Ingredients:
Brownie Batter:
1/2 cup earth balance or butter (softened)
1/2 cup sugar
3/4 cup semi-sweet chocolate chips
2 eggs
1 teaspoon vanilla extract
2 tablespoons vanilla creamer
1/2 cup flour
1/4 cup unsweetened cocoa powder
pinch salt
pinch chili powder
Cheesecake Batter:
1 cup cream cheese–softened
1 egg yolk
1/4 cup sugar
the pulp from 1/2 vanilla bean (scraped)
Method:
*Preheat oven to 350 degrees F. Grease 9in x 13in pan. Set aside. Melt earth balance and 1/2 cup of chocolate chips in medium saucepan over medium low heat until chocolate chips are completely melted and mixture is smooth. Add to large bowl. Whisk in eggs, sugar, creamer, and vanilla. Mix in flour, cocoa powder, chili, salt, and remaining chocolate chips. Spread 3/4 of brownie batter into prepared dish. Set aside.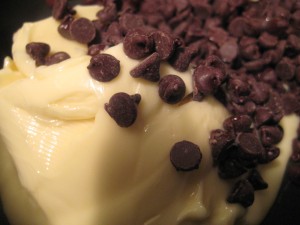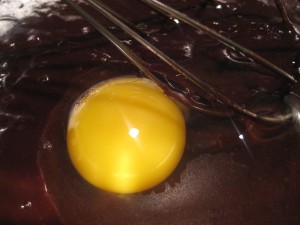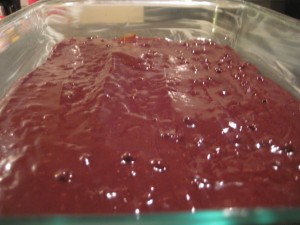 *In a separate bowl, beat cream cheese, egg yolk, sugar, and vanilla just until fully incorporated. Dollop cream cheese mixture onto brownie layer. Add remaining 1/4 of brownie batter. Swirl two batters together with chopstick. (Note: As fun as it is to swirl the batters together… resist… over-swirling! Over-swirling will result in light brown brownies, not paisley brownies :D). Bake brownies 30-35 minutes or until set, but still chewy and moist!