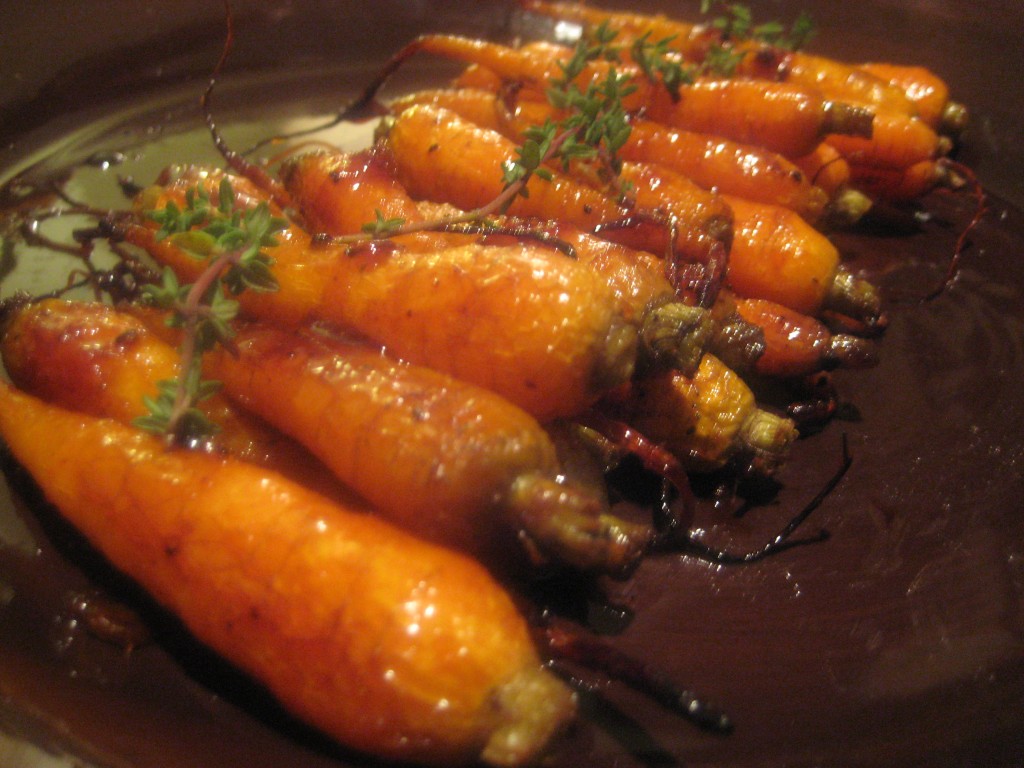 The first time that I ever heard the term 'locavore' was when the Boulder Locavore commented on comowater. I loved the term, and loved the concept behind the term even more–eat what's in season and when you can, get it locally. Being a locavore was my inspiration for this dish. The preparation is really simple and only requires a few ingredients, but the light glaze gives the baby carrots an unforgettable kick!
Roasted Carrots with Cayenne-Apricot Glaze
Ingredients:
30-40 baby carrots
1/8 cup Tamari (or soy)
1 tablespoon white balsamic vinegar
1 tablespoon agave
1 tablespoon apricot preserves
1/2 teaspoon cayenne pepper
2 tablespoons olive oil
salt, pepper
Method:
*Pre-heat oven to 375 degrees F.
*Wash and dry baby carrots. Add to roasting pan. Drizzle with olive oil. Sprinkle with salt and pepper. Roast in oven for 20-30 minutes or until tender and light brown.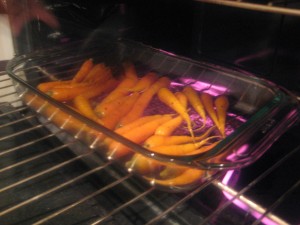 * Add Tamari, balsamic vinegar, preserves, agave, and cayenne to small saucepan and heat over medium until all ingredients are incorporated and glaze just starts to bubble.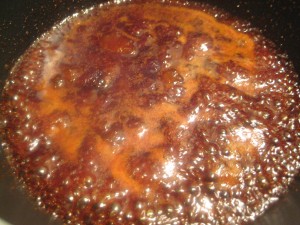 *Once carrots are soft, add glaze to baking pan and mix to incorporate. Place baking dish back in oven and turn off heat. Leave in oven until ready to serve.