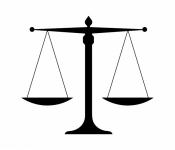 Each Monday, Tiffany posts a message that provides positive energy and tips for eating more mindfully. The purpose of the weekly message is to reinforce the ideas from the talks and classes that are a part of the Como Water Membership, and to further support those living the veg-centric lifestyle. To receive our Mindfulness Mondays posts, Become A Member today.
Otra Vez
The scales of justice have once again tipped in the favor of organized authority…
This past weekend I said, "bon voyage" to one of my closest friends who will be traveling to Brazil for a year. As we sat around her table and ate breakfast, we engaged in a discussion — who is there to police the police? And importantly, how do we create a national dialogue about it? How do we create unity when the issue (on the surface) is so divisive? How can ALL communities, not only those that are privileged, stand up for their rights, be portrayed accurately in the media, and make real change?
The conversation was a blessing. And while we cannot do everything all at once all by ourselves. We can do something, anything, today, in solidarity. So, with that I give you a step, a potential step, towards standing for justice:
THIS SATURDAY, December 13th, they'll be a a National March Against Police Brutality in Washington DC. If your means allow it, come out, stand up, and help protect the rights of humanity. As WEB DuBois said, "a system cannot fail those it was never meant to protect." Well, it's time to create a new system, a system meant to protect ALL people.