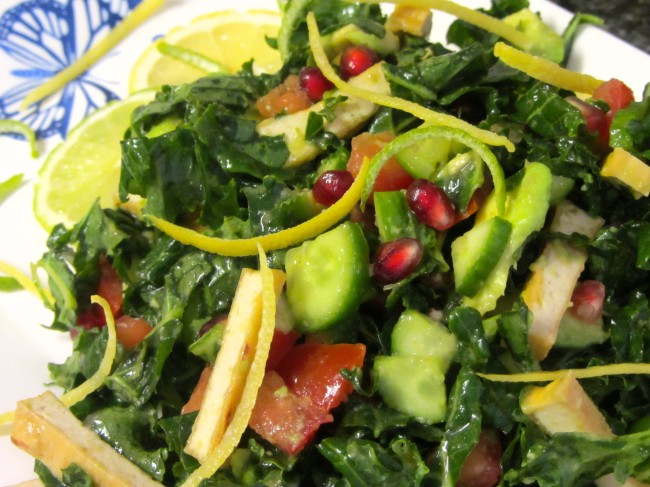 Today's post is dedicated to Sapore (pronounced like amore! with a 's' of course), that delectable vinegar and olive oil store I fell in love with in the Eastern Market area of DC. It was about a year ago, one of those unseasonably warm DC winter days, and I was putzing around the neighborhood. I noticed Sapore… actually, what I noticed was that there were free samples at Sapore, so I went in. After trying almost every vinegar and oil in the shop, I left with an anniversary gift for my sister–a smoked olive oil–and of course, a bottle for me! 🙂 Since that day, that smoked oil has become a staple in my veg-centric cooking. As I say in my cooking classes, who the heck needs bacon, when you've got smoked olive oil?!?!?!
Today, I'm sharing a recipe where I used the smoked olive oil in a kale salad. The key to this salad is massaging your kale with some citrus to break it down a bit and to rid it of any bitterness. Next add whatever colorful yum yums suit your fancy, toss in this magical smokey vinaigrette and voila, instant taste buds heaven! I added a wee bit of maple syrup to cut some of the acid, but if you're watching the sweet stuff, feel free to leave it out (it'll still taste great!). So, until next Saturday folks, have a great week! 😀
Smoked Maple Kale Salad
Salad Ingredients:
1/2 bunch kale–just the leaves (discard the stems), chopped
1 avocado–chopped
2 ripe tomatoes–chopped
3 Persian cucumbers–chopped
pomegranate seeds from 1/2 pomegranate
1 block tofu–sliced, pressed
juice from 1/2 lemon
juice from 1/2 lime
squeeze orange juice
salt
pepper
Smoked Maple Dressing (see below)
Salad Method:
*Mix lemon and lime juice in a large bowl. Add chopped kale to bowl with 1/2 teaspoon of salt. Massage juice/salt into kale and let sit 10 minutes, massaging occasionally.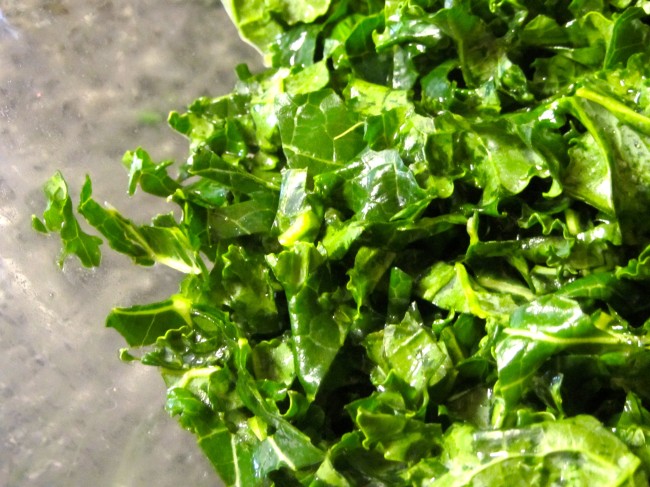 *Prep other veggies/fruit. Drizzle a wee bit of orange juice over the avocado to keep it from turning brown. Set aside. Grill pressed tofu for 2-3 minutes on each side. Cut into bite sized pieces. Set aside.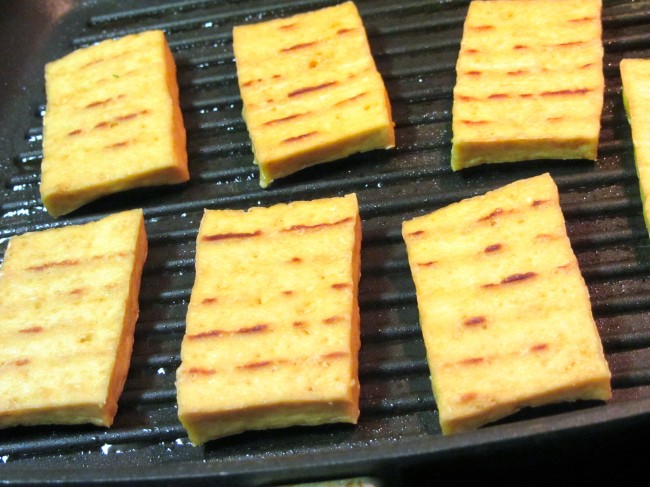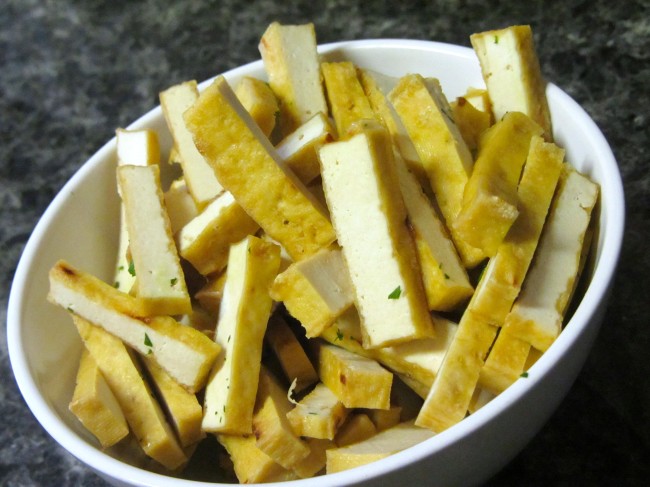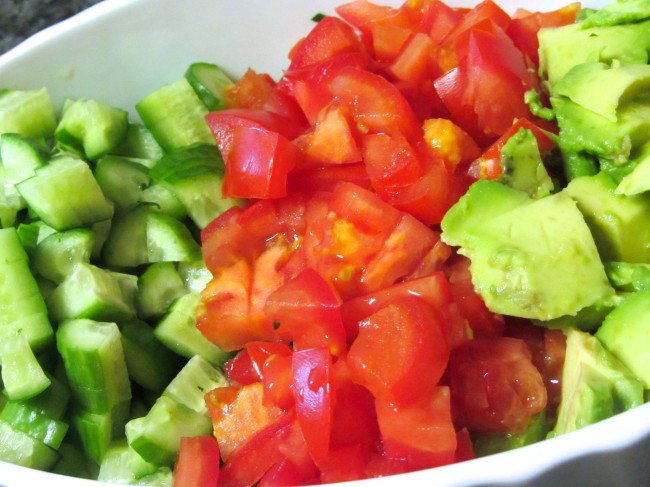 *Add veggies, pomegranate seeds, and tofu to the massaged kale. Mix well. Drizzle with dressing (see below). Toss. Adjust seasoning. Serve. Enjoy!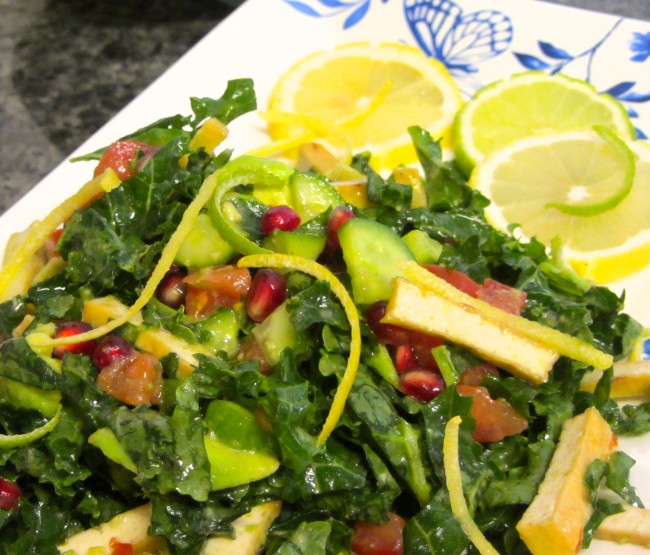 Smoked Maple Dressing Ingredients:
3 tablespoons light vinegar (I used Tropical Spice from Sapore. You can also use a white balsamic, other fruity vinegar, or red wine vinegar).
1 1/2 tablespoon smoked olive oil
1 1/2 teaspoon maple syrup
salt
pepper
Dressing Method:
*Whisk and serve! Enjoy 😀