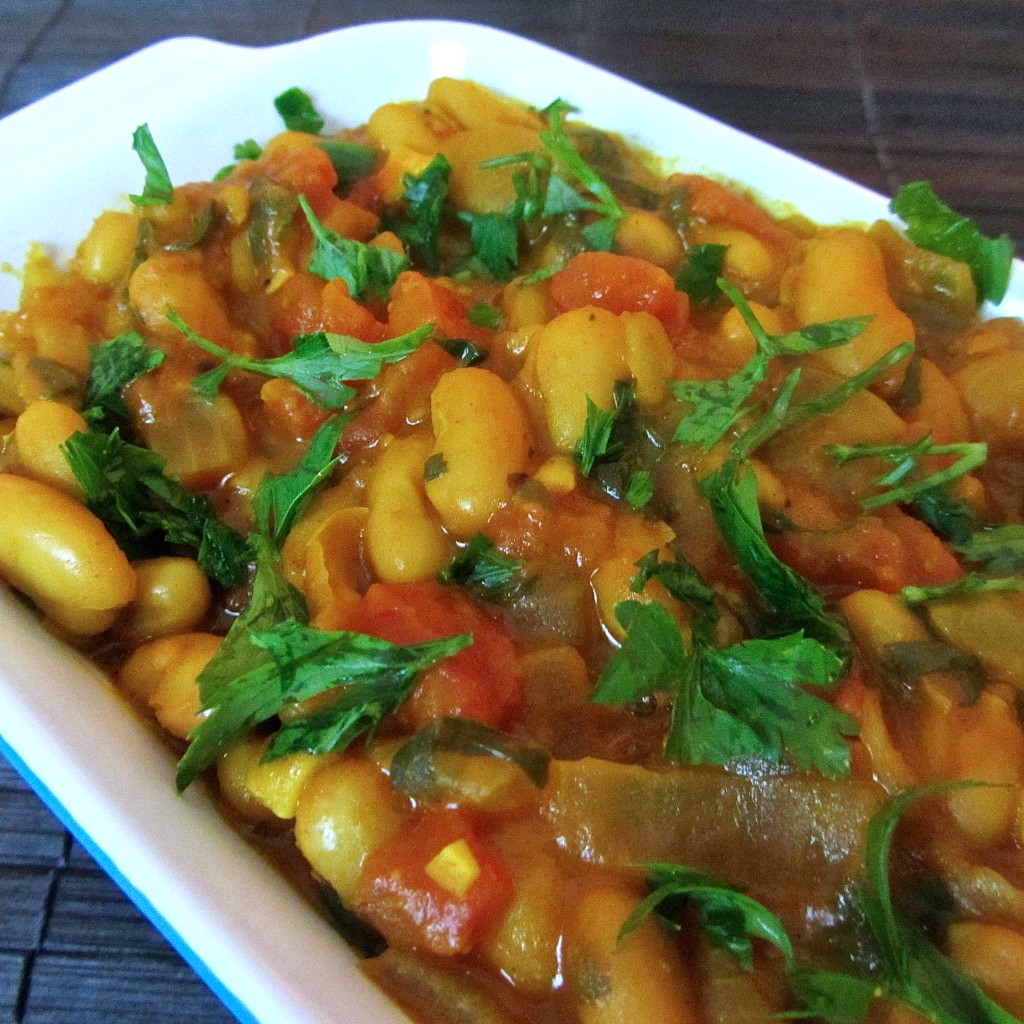 This dish is inspired by the Moroccan/Lebanese/Algerian dish loubia. It's fragrant and hearty without being heavy. And it's absolutely perfect with the raw carrot salad from my last post. Oh, and did I mention that it's super quick to make? Well, it's super quick to make! 😀 It's a short post today folks… I want to try to catch some sunshine before the rain starts to fall this afternoon.
Have a great weekend! 😀
Moroccan-Inspired White Beans
Ingredients:
1 can cannellini beans–drained and rinsed
1/2 white onion–chopped
olive oil
1 tomato–chopped
1 tablespoon tomato sauce
2 cloves garlic–minced
1 teaspoon tumeric
1/4 teaspoon cumin
1 cup vegetable broth
1 tablespoon parsley–chopped
1 tablespoon cilantro–chopped
salt
pepper
1/2 lemon
Method:
*Add ~2 tablespoons olive oil, tumeric, and cumin to a medium sized saucepan. Heat on medium for ~2 minutes, stirring. Add onion. Saute 5-7 minutes. Add garlic. Cook 2 minutes. Add tomato and tomato sauce. Stir. Cook 2 minutes, stirring. Add herbs, broth, and beans.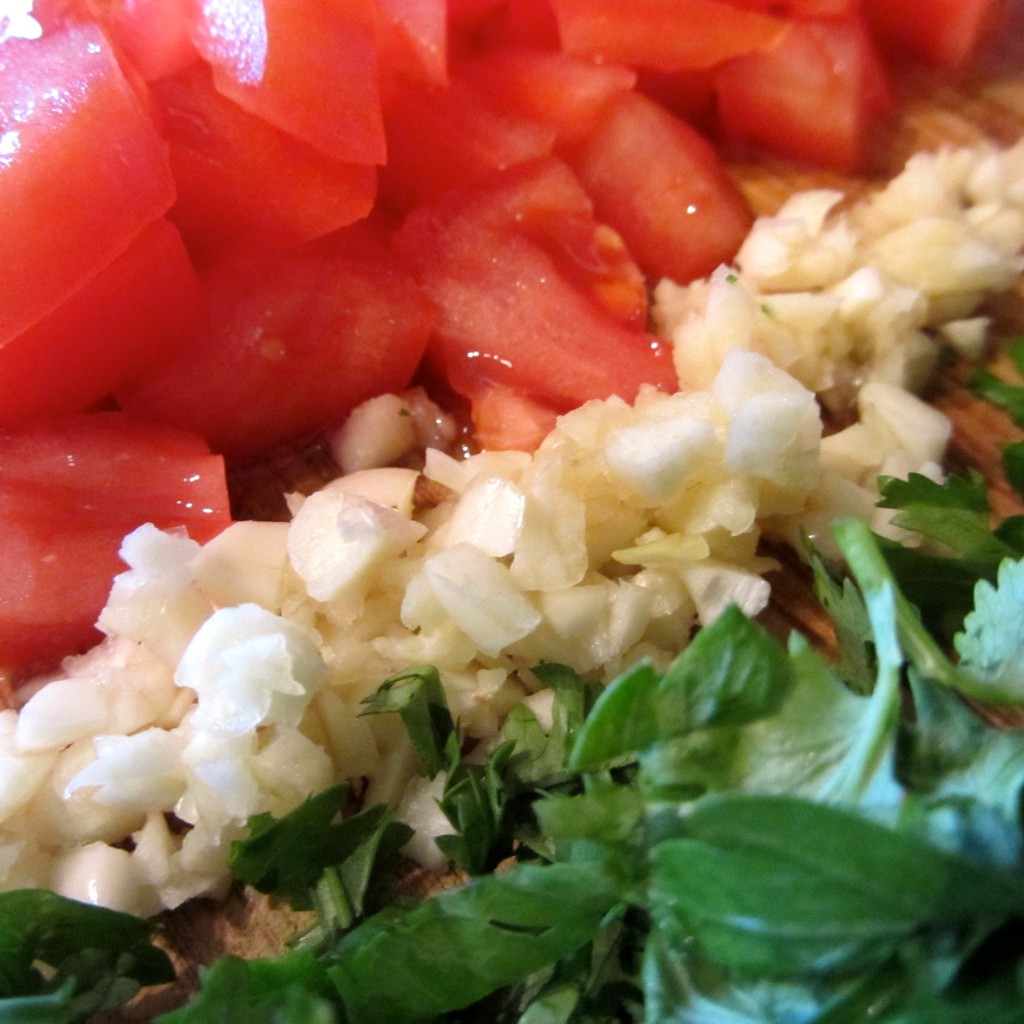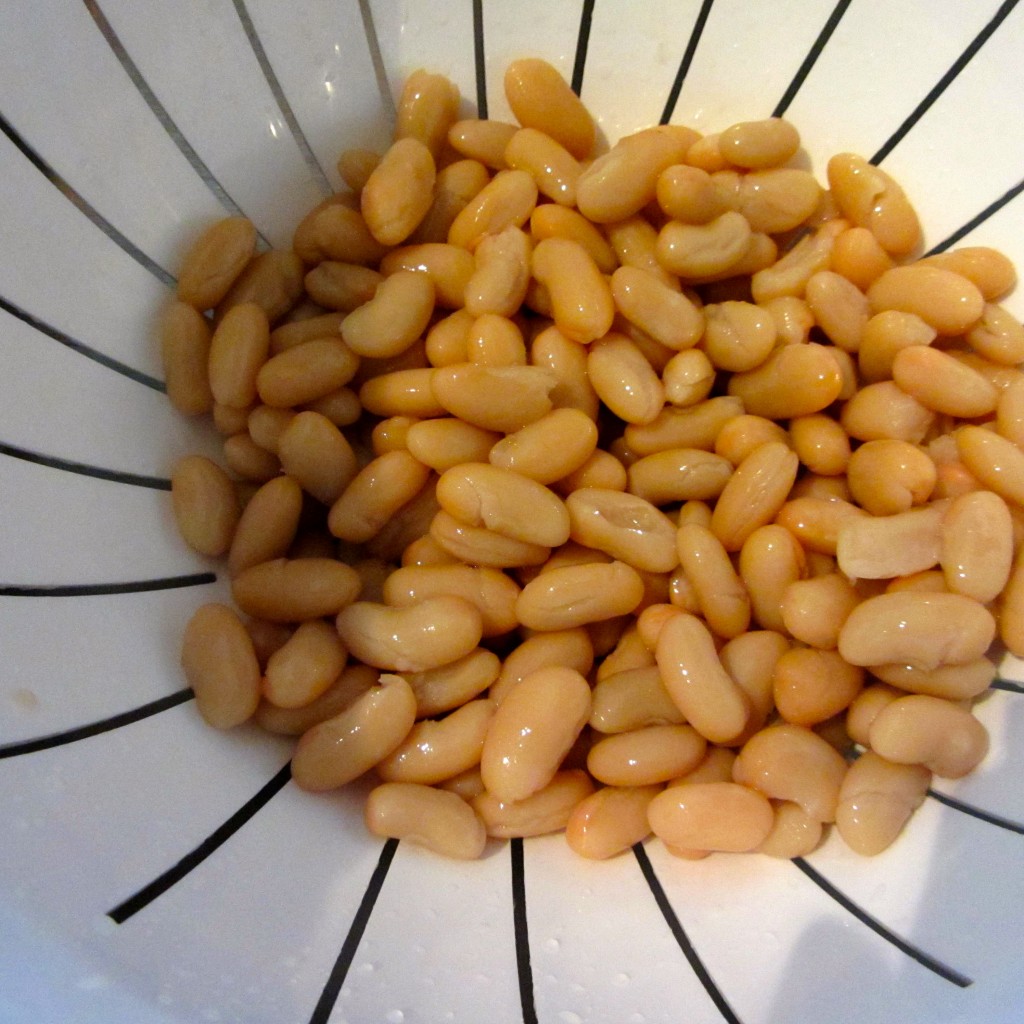 *Cook over medium heat for 20-25 minutes, stirring occasionally. Adjust seasoning to taste. Serve with fresh herbs, a squeeze of lemon, and rice or couscous.