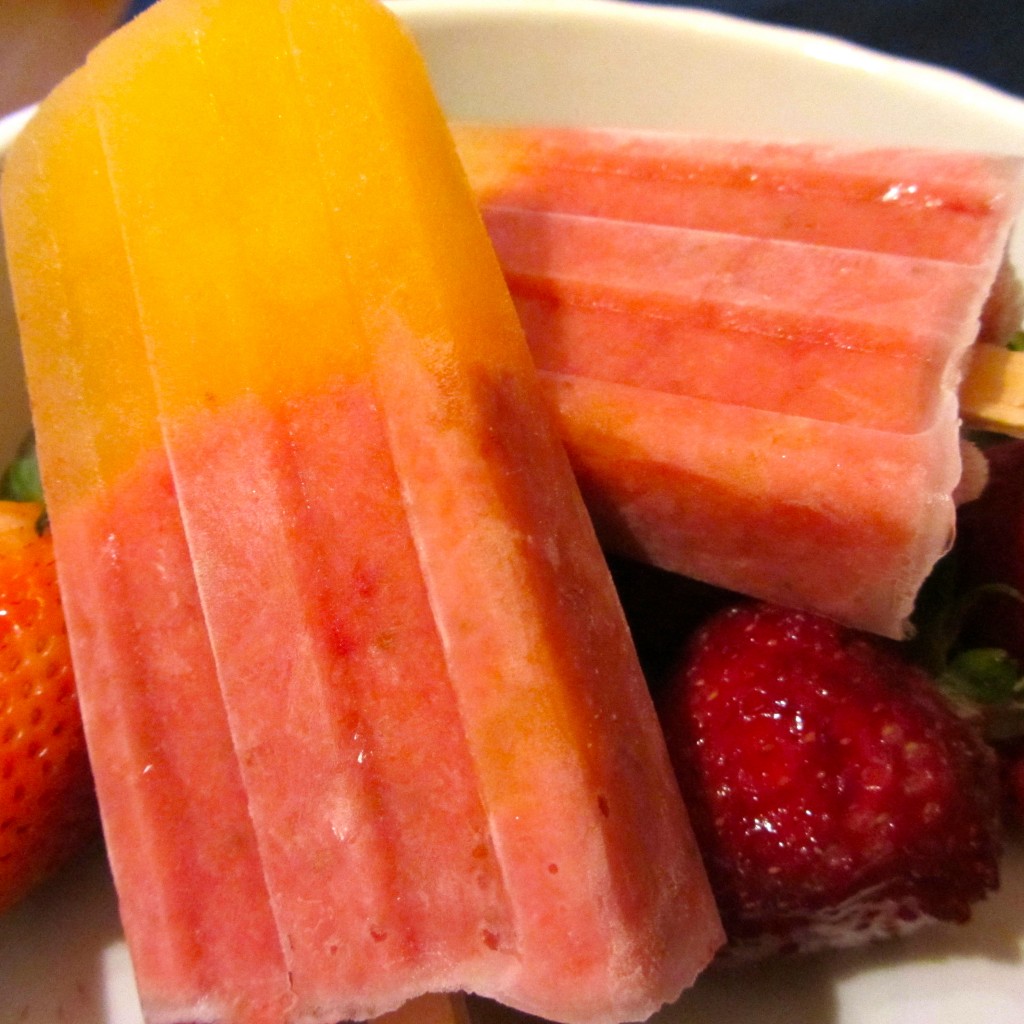 I am happy to announce that I just got back from one of the best weekends that I've had in a loooooooonnnnngggg time! It was full of peace and positive energy and I feel totally rejuvenated and ready to blog again! Woop, whoop!
As you know, June was supposed to be frozen treats month on Como Water. And alas, it's the 24th and I'm posting my first frozen treat. Ay vey :(. So, I've decided to post frozen treats for the rest of the month… and, wait for it, wait for it, for the rest of the summer too! I'm kinda addicted to making pops and ice cream and granitas, and figured, why stop in June when I can go all summer long! 🙂
Here's the first of many popsicle recipes to come… it's a culmination of summer, as well as some of my favorite flavors. If you do not have a popsicle mold don't fret! (I just got one actually.) You can easily use dixie cups, or make a sorbet or granita with these flavors. Later this week, I'll be sharing more pops and my first ice cream of the summer! Stay tuned and have a  Happy Sunday folks!
Strawberry Mango Coconut Pops
Ingredients:
1 cup mango nectar
2 1/2 cups fresh strawberries, divided
1/2 cup creme of coconut
Method:
*Split mango nectar between 10 popsicle molds. Freeze until completely frozen (~1 hour).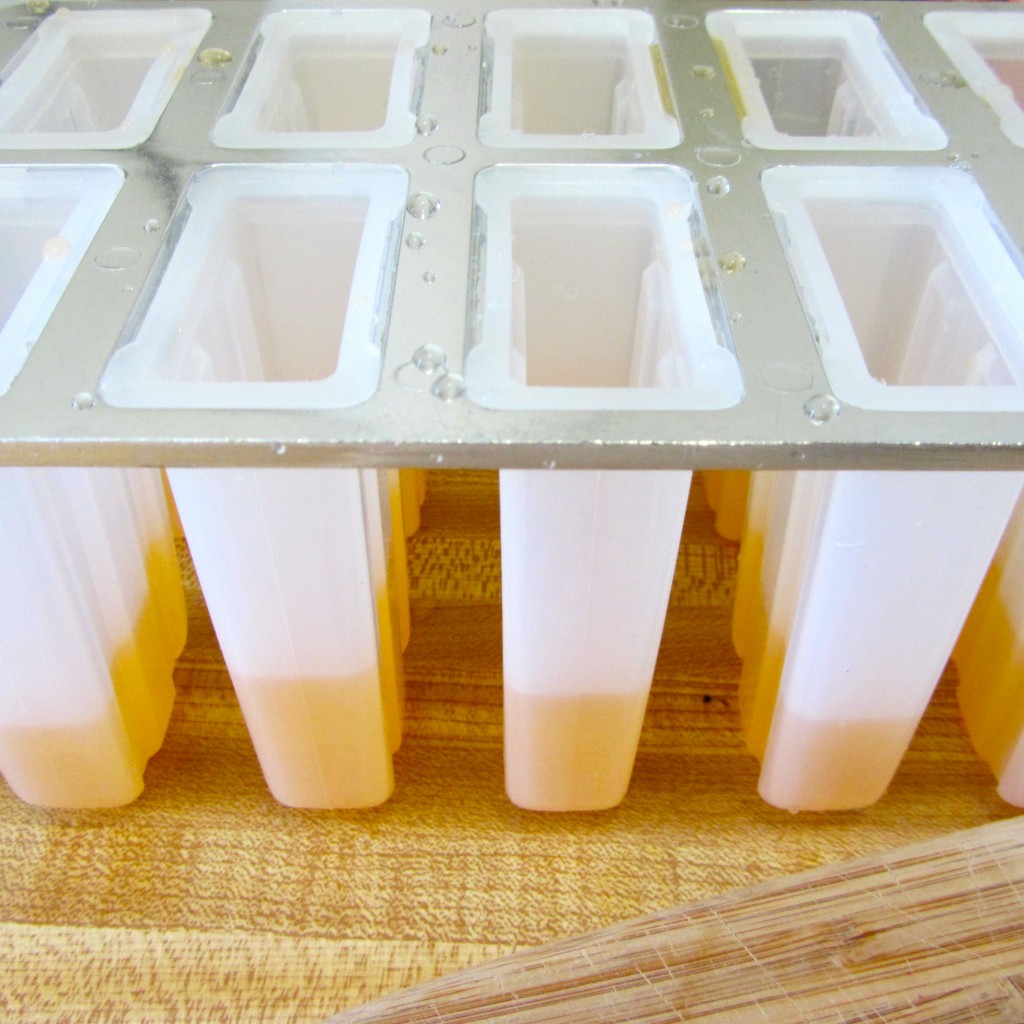 *Blend 2 cups strawberries until smooth. Add creme of coconut. Blend until fully incorporated. Dice remaining 1/2 cup of strawberries. Stir into the pureed strawberry-coconut mixture. Add to frozen mango nectar. Freeze for 45 minutes (or until strawberry mixture is slushy but not totally frozen). Add popsicle sticks. Freeze until frozen completely. Enjoy!