Hello Foodie Friends!!! For those of you who celebrate Christmas, I hope you had a great holiday. I am happy to report that my family made it to DC safely, the food turned out wonderful, and we had a really great visit. They are back in MA now, and I must admit, I already miss them, but I have lots of pictures to hold me over until the next time we are all together :). Now, I am simply relishing in the next couple days of vacation, playing catch up on my favorite food blogs (prepare to be inundated with comments from me! :D), and celebrating Kwanzaa. And speaking of Kwanzaa, I, on behalf of Como Water, am participating in a Kwanzaa round up! I'll let you all know when my specific post goes live, but you should check out Kwanzaa Culinarians now and throughout Kwanzaa for awesome recipes and background on the traditional African American celebration.
And now, onto these grits. Mmmmm, grits. 😀 Those of you who read Como Water regularly know that grits hold a special place in my heart. These particular grits were inspired by the Newman's Own roasted garlic sauce I received this Fall as a part of the Foodbuzz.com Tastemakers program. That night, I made Portabello Mushroom Parmesan, Italian Roasted Peas (recipe coming soon!!!) and these grits. And boy did these grits exceed my expectations… creamy, silky, savory, fragrant. These are definitely not your mama's grits, but they are lovely and wonderful in their own right! I hope you enjoy them and Happy Tuesday! 😀
Roasted Garlic Grits (Printable Recipe)
Ingredients:
1/4 red onion–finely diced
2 tablespoons olive oil (+ 1-2 tablespoons to roast garlic)
1/2 cup old fashioned grits
1 cup vegetable broth
1/2 cup water
1/2 cup unsweetened almond milk (or preferred milk)
salt
pepper
1-2 tablespoons Earth Balance (or butter/margarine)
1-2 bulbs roasted garlic
Parmesan cheese (optional)
Method:
*Preheat oven to 400 degrees F. Slice ~1/4 inch off top of garlic. Drizzle with olive oil. Sprinkle with salt and pepper. Wrap in foil. Add to baking dish. Roast ~20-30 minutes until garlic is soft and lovely. Set aside.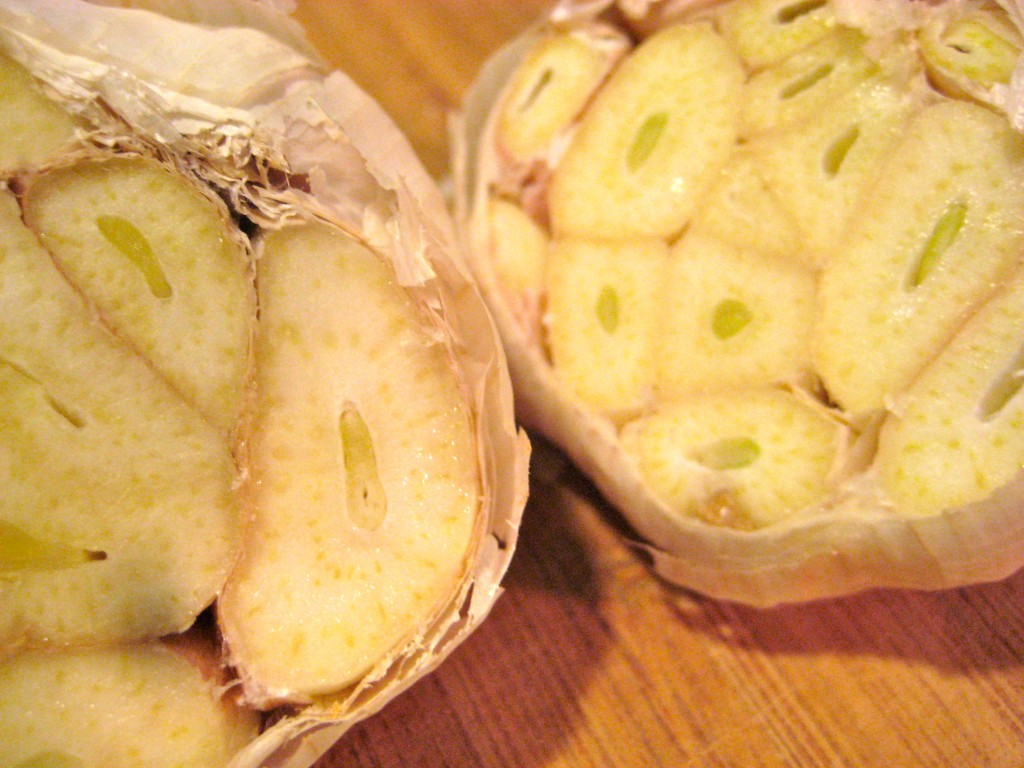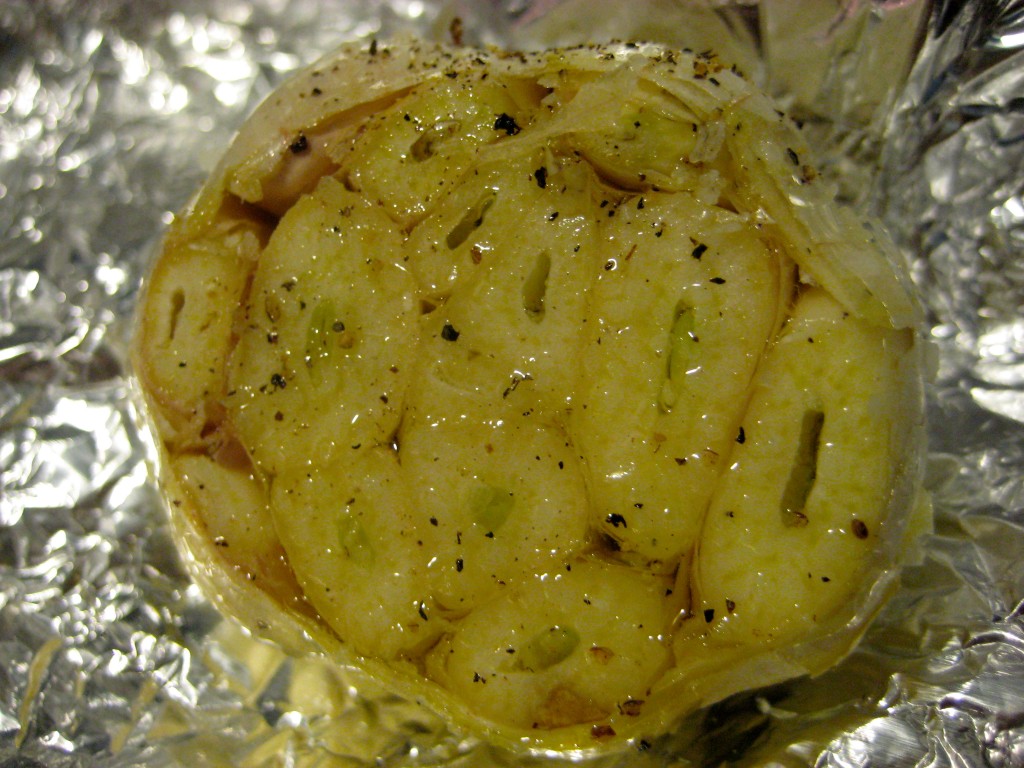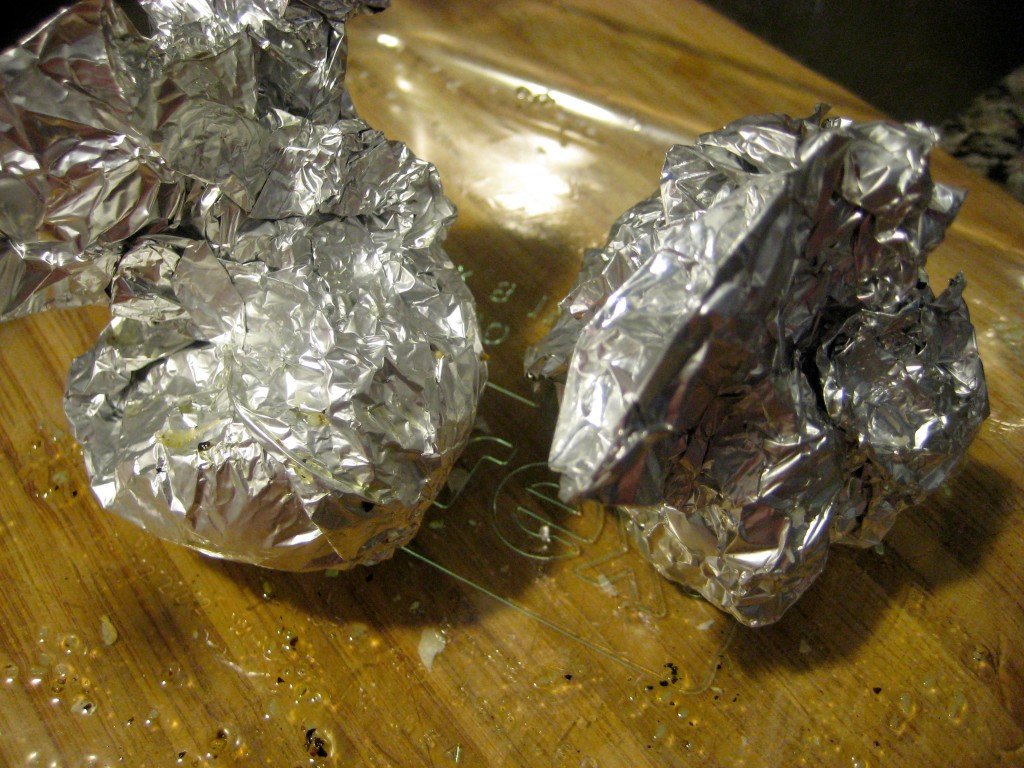 *Heat olive oil over medium heat in a medium sauce pan. Saute onion until soft. Add a dash of salt and pepper. Once onion is soft, add broth, water, and milk. Heat on high until boiling. Once boiling, whisk in grits. Turn heat to low. Cover. Cook 15 to 20 minutes until grits have thickened, stirring occasionally.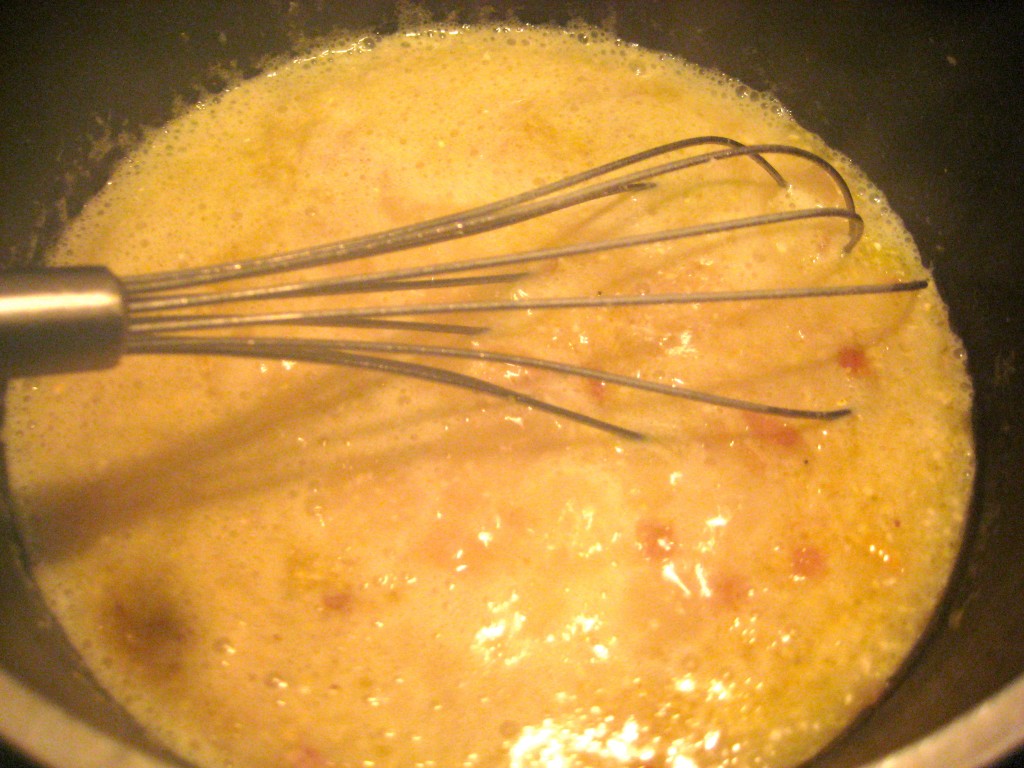 *Remove grits from heat, add Earth Balance. Squeeze the roasted garlic out of their skins and into the grits. Stir well. Add Parmesan cheese (optional). Serve warm and enjoy!!!