I am a woman of my word… earlier this week I promised the recipe for my Maple Walnut Cake… and here it is! This cake was made in honor of my granddad, who's favorite ice cream flavor (from Friendly's!) was maple walnut. When the weather started to get cold here in DC, I felt the urge to make something that screamed fall. Translating that wonderful ice cream flavor into a cake seemed like the perfect thing to do.
I also want to thank all of you who voted for me as "Best Veg Blog" on Foodbuzz. The winner will be announced in November, but no matter what happens, I already feel like a winner. You all are super supportive and I truly, truly appreciate it! Lastly, I wanted to share that I survived my first swimming lesson! Sigh. It was definitely less scary than I thought and my swimming teacher seems to believe that I'll be swimming like a fish before the new year (we'll see…). I'll be sure to keep y'all updated. But for now, I need to tend to my rice and beans on the stove. Happy Sunday everyone!
Maple Walnut Cake (Printable Recipe)
Cake Ingredients:
1 1/3 cups finely chopped, lightly toasted walnuts
2 1/2 cups flour
2 teaspoons baking powder
2 teaspoons baking soda
1/2 teaspoon salt
1 teaspoon cinnamon
1/2 cup Earth Balance (or butter/margarine)–softened
1 8 oz. container Greek yogurt (plain, vanilla, honey)
1/4 cup white sugar
1/4 cup brown sugar
1 whole egg
1 egg yolk
1 1/4 cups maple syrup
1 teaspoon vanilla extract
1/2 cup almond milk
Streusel Filling Ingredients:
1/4 cup brown sugar
1/4 cup maple syrup
1 teaspoon vanilla
pinch salt
1/2 teaspoon cinnamon
1/2 cup chopped walnuts (lightly toasted)
1 tablespoon flour
Maple Glaze Ingredients:
1/3 cup maple syrup
1 cup confectioner's sugar
1 teaspoon vanilla
pinch cinnamon
garnish: finely chopped walnuts
Method:
*Preheat oven to 350 degrees F. Grease bundt pan. Set pan aside. Sift flour, baking powder, baking soda, salt, and cinnamon. Set aside. In a separate bowl, mix butter, sugars, and maple syrup. Mix in the egg, then mix in the egg yolk. Add 1/3 of the flour mixture to the wet ingredients. Mix thoroughly. Mix in the yogurt. Add the second third of the flour mixture. Mix thoroughly. Mix in the milk. Add the final third of the flour mixture. Fold in the walnuts. Add 1/2 of batter to the prepared bundt pan.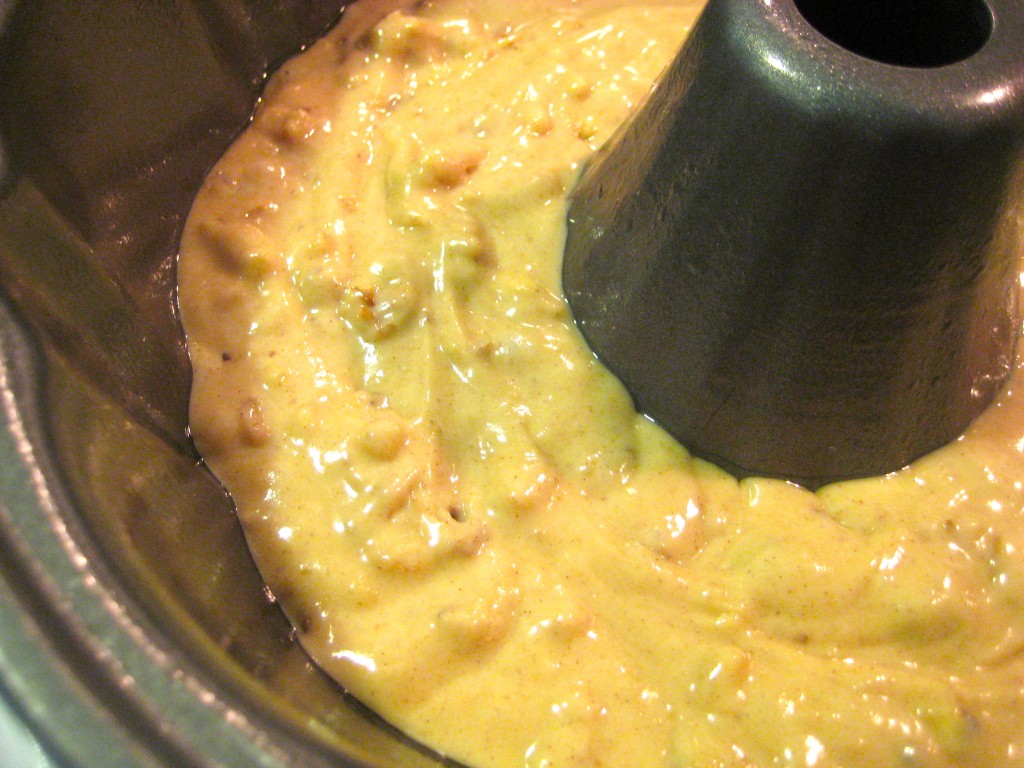 *Mix all streusel ingredients in small bowl. Add streusel mixture to the top of the batter in the bundt. Swirl with knife. Add the remaining batter to the pan. Tap the pan lightly to release any air bubbles. Bake the cake 45-55 minutes or until a toothpick inserted in the middle of the cake comes out clean. Unmold cake and let cool completely before glazing.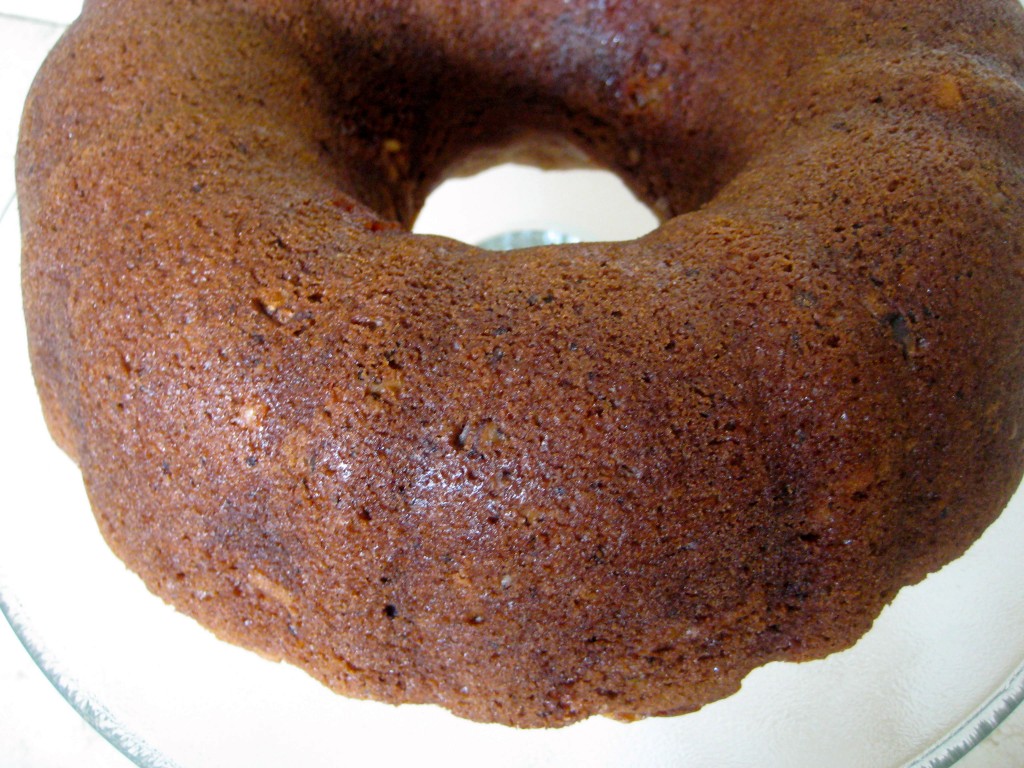 *Chop walnuts for garnish. Mix all glaze ingredients and drizzle over cooled cake. Working quickly (you do not want the glaze to harden before you add the nuts!) sprinkle chopped nuts on top of the glazed cake.