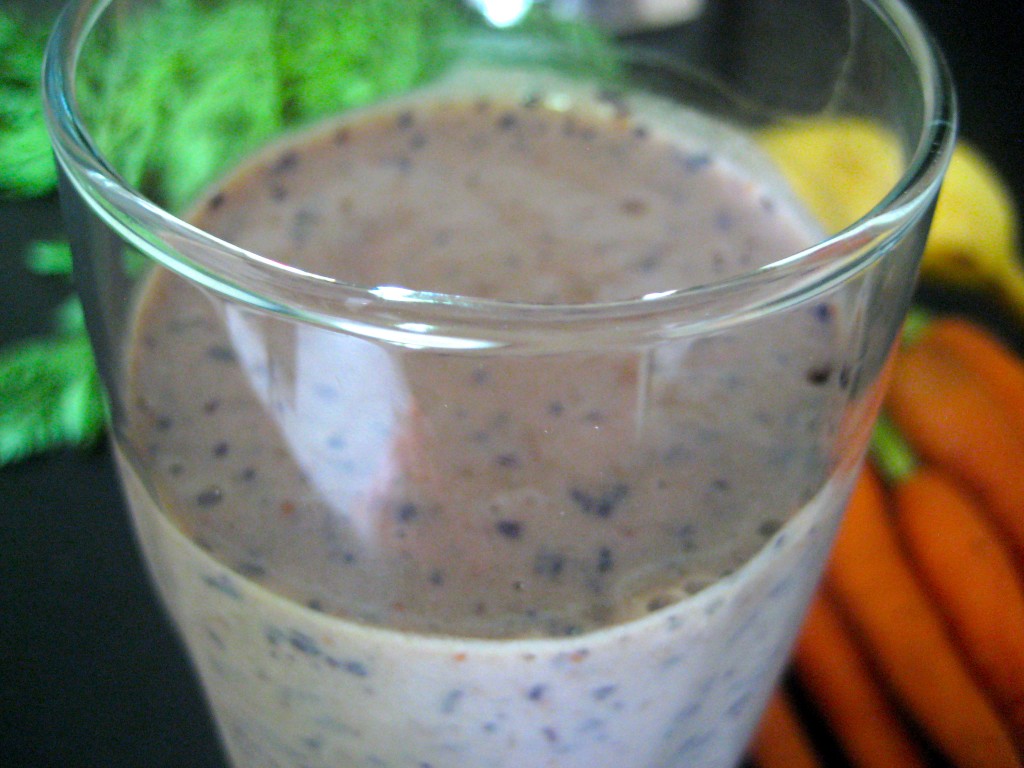 In honor of Ann Arbor, Michigan, my home for 5 years before moving to NC, I present to you—the Bunny Blues, a rather genius combination of blueberries, carrot juice, and banana that I used to drink all the time from Cafe Verde, a local coffee shop in Kerrytown. And I present this smoothie now, because this past weekend, I was back in my old stomping grounds to celebrate the professional accomplishments of two of my closest friends (one received his PhD in English and one received her PhD in Psychology and Social Work).
Being back was strange–things were, at the same time, oddly familiar, yet oddly different. It was so interesting to revisit a place laden with so many memories and then to realize that what had changed the most was actually not Ann Arbor, it was me. I was, or rather, I am different … in a good way. 🙂
Bunny Blues Smoothie (Printable Recipe)
Ingredients:
1/2 dry pint blueberries (frozen)
1/2 banana
1/2 cup carrot juice
1 teaspoon agave (optional)
vanilla protein powder (optional)
Method:
*Blend!