I was the strangest kid ever. Besides the fact that I preferred Jacques Pepin on PBS over cartoons, my favorite vegetables were broccoli, Brussels sprouts, and lima beans. Seriously, what kid likes lima beans? Well, I did, and I still do. So when the temperature dropped a bit today and I decided to make soup for dinner, I channeled my inner child and decided on a lima bean soup. To make the soup creamy, I included pureed raw almonds and a bit of almond milk (admittedly, if I had raw cashews in my pantry, I would have used those) and at the last second, I swirled in a dollop of vegan sour cream that I freshened up with a bit of orange. The mint cut some of the richness from the beans, and made the soup decadent, yet refreshingly perfect for a cool spring night.
Oh, and before I get to the recipe, I wanted to thank Lauren for the award she passed on to me! Check out her mouthwatering recipes on forevernowandthen!
Lima Bean and Mint Soup (Printable Recipe)
Ingredients:
1/2 small red onion–diced
3 tablespoons olive oil
2/3 cup raw almonds (or cashews or walnuts)
1 cup frozen lima beans
1/3 cup unsweetened almond milk
1 1/2 cups vegetable broth
1/3 cup white wine
salt
pepper
dash cayenne
dash cumin
dash thyme
freshly chopped mint
Orange-Cumin Cream (see below)
Method:
*Heat olive oil in medium pot over medium heat. Add onion and saute until translucent. Stir in lima beans. Cook for 2 minutes. Add pinch of salt, a few grinds of pepper, cumin and thyme. Add the broth and wine. Cover. Simmer for 15 minutes (beans should be tender).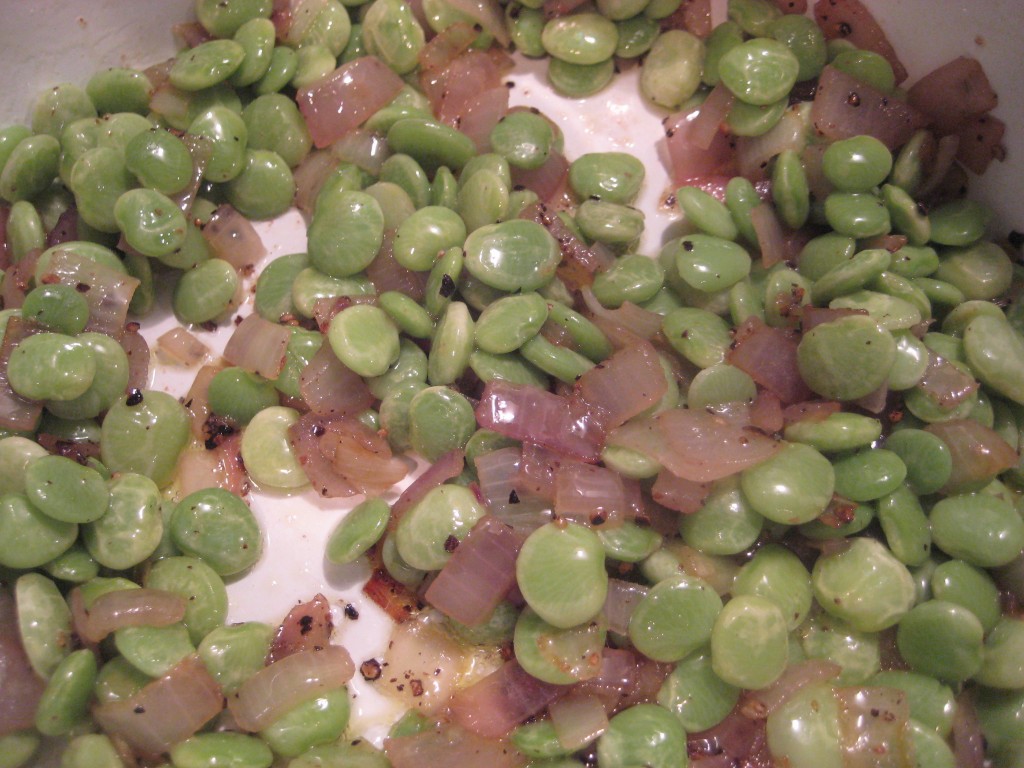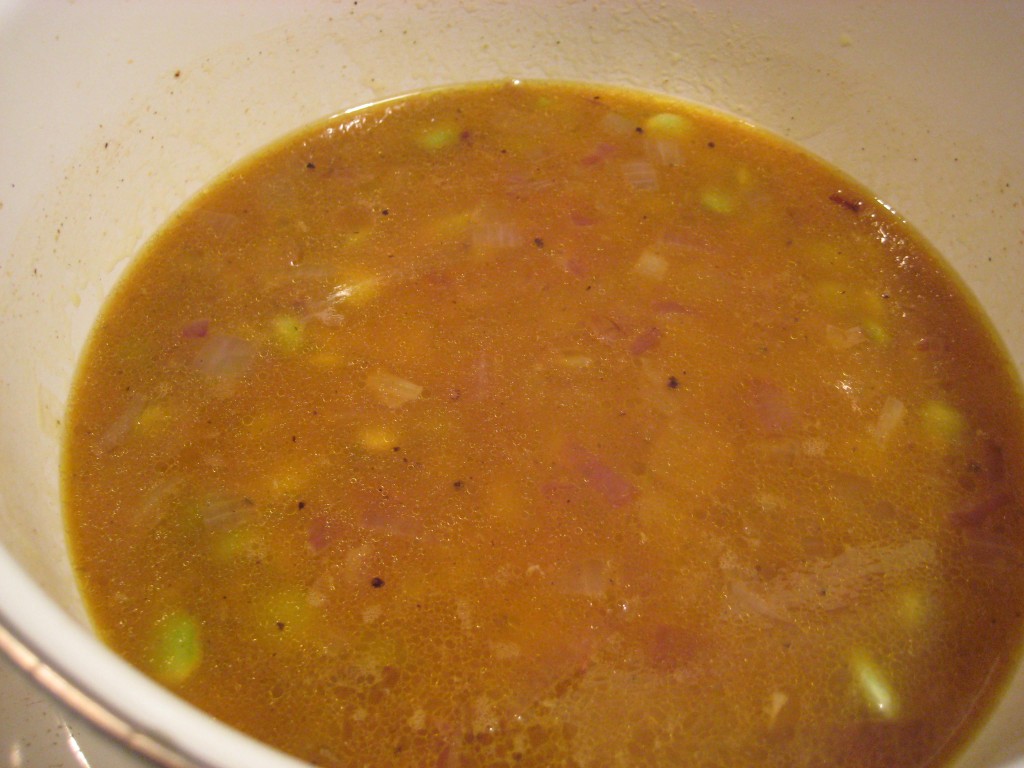 *Blend nuts until smooth, add almond milk, blend until completely incorporated.
*Using a slotted spoon, remove a few lima beans from the pot (set aside for garnish). Add the remaining veggies/broth to blender with almond mixture. Blend until smooth (or use hand blender if you have one). Return soup to clean pot; adjust seasoning, add cayenne. Serve with freshly chopped mint, whole lima beans, and orange-cumin cream.
Orange-Cumin Cream
Ingredients:
1/3 cup sour cream (I used vegan)
1 teaspoon orange juice
1/4 teaspoon orange zest
a few grinds black pepper
a couple of dashes of cumin
Method:
Stir all ingredients until fully combined.