The sun is shining. The breeze is blowing gently. The smell of lilacs is in the air. It's spring people. And time for light, lovely spring treats.
These two dishes made appearances at a party I held last month. The pasteles de guayaba were requested by my friend–they're soft, flaky pillows filled with sweet, sticky guava paste. The abacaxi (AH-BAH-CA-SHEE) com hortelan (pineapple with mint) was served as a palette cleanser between the night's savory and sweet dishes. It's a crisp, refreshing, frothy drink inspired by one of my favorite country in the world–Brasil.
The pasteles are super easy to make, especially if you use premade puff pastry. The abacaxi com hortelan is one of those drinks that truly amazes. It's such a novel and tasty combination for most folks that when they taste it, they can't believe it contains only two ingredients. I hope you try both the pasteles and the abacaxi com hortelan… I know you'll love them!
Also, a few things. 1. I'd like to thank Elise for the award she passed on to me. Check out her blog, her food is super creative and looks absolutely delicious! 2. Don't forget Becky's online bake sale on May 2nd to benefit the American Cancer Society. 3. I'm running my second 5K is as many months–a race to eradicate cancers in women. Wish me luck!!! and Happy Friday!!!
Pasteles de Guayaba and Abacaxi Com Hortelan (Printable Recipe)
*     *     *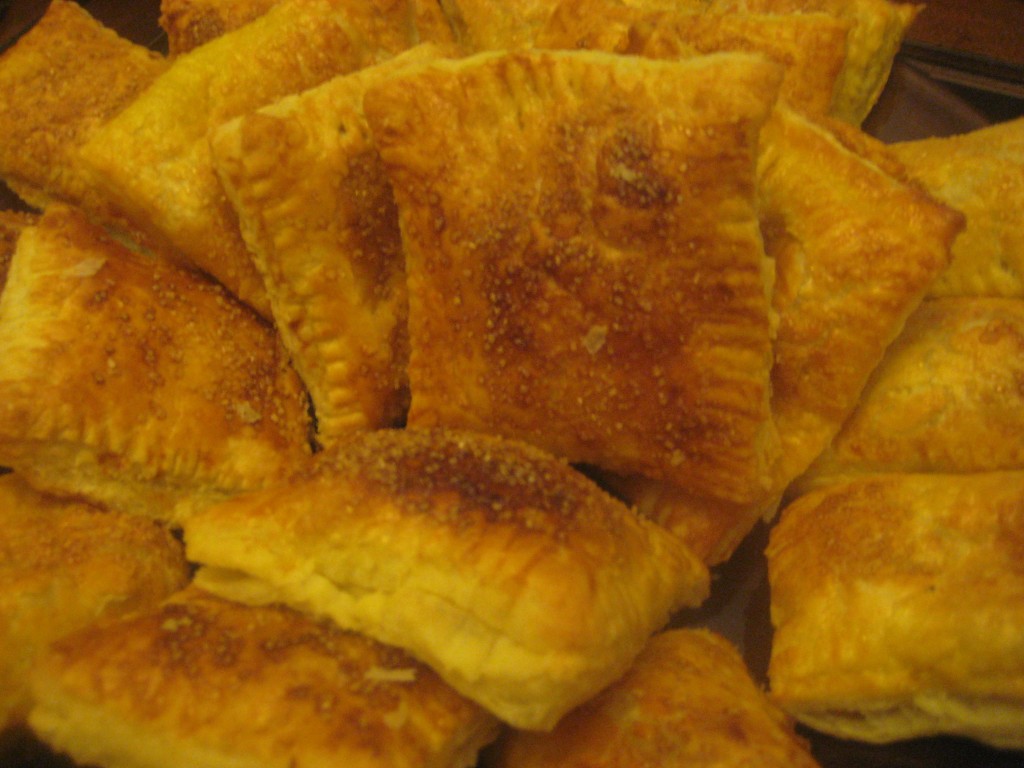 Pasteles de Guayaba
Ingredients:
2 sheets pre-made puff pastry (or make your own)
guava paste (my favorite is Goya)
1 egg
1 tablespoon milk
turbinado sugar (for sprinkling)
flour (for rolling out puff pastry)
Method:
*Sprinkle flour on countertop or table. Roll out one sheet of puff pastry to about 1/4 inch thickness. Add slices of guava paste to top of puff pastry. Roll out second sheet of puff pastry to about 1/4 inch thickness. Add second sheet of puff pastry to the top of the first sheet. Cut into twelve rectangles (pasteles). Seal the edges of each pastel with a fork.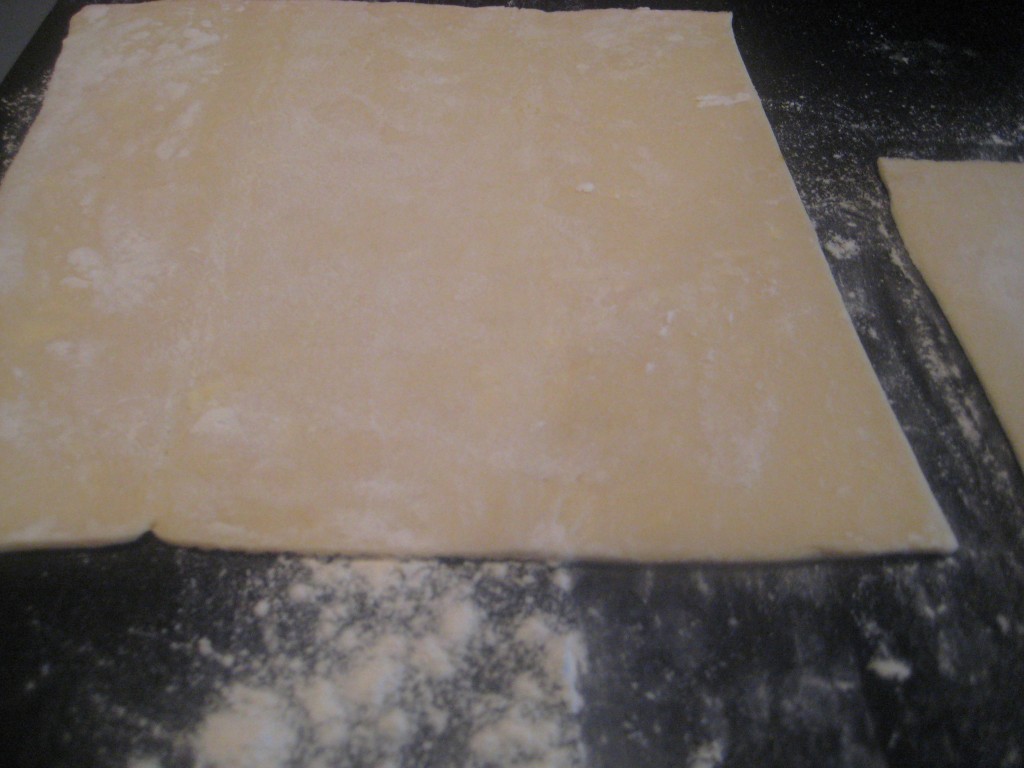 *Whisk the egg and milk. Brush on the top of the pasteles. Sprinkle the top of the pasteles with sugar. Bake for approximately 20 minutes or until golden brown.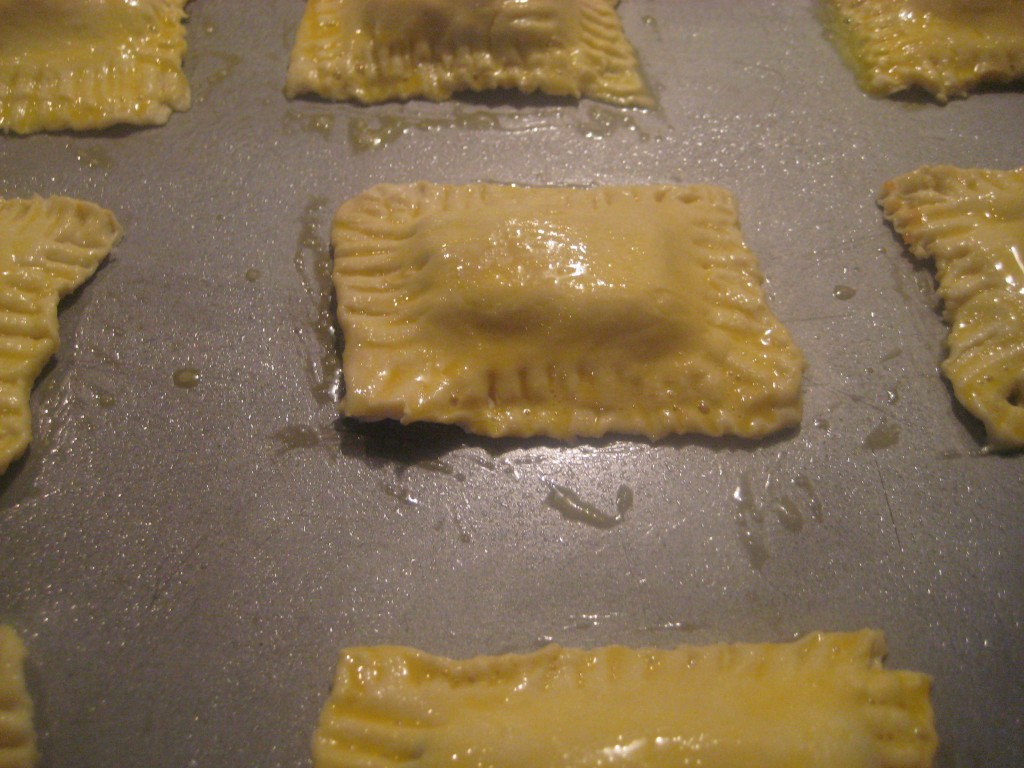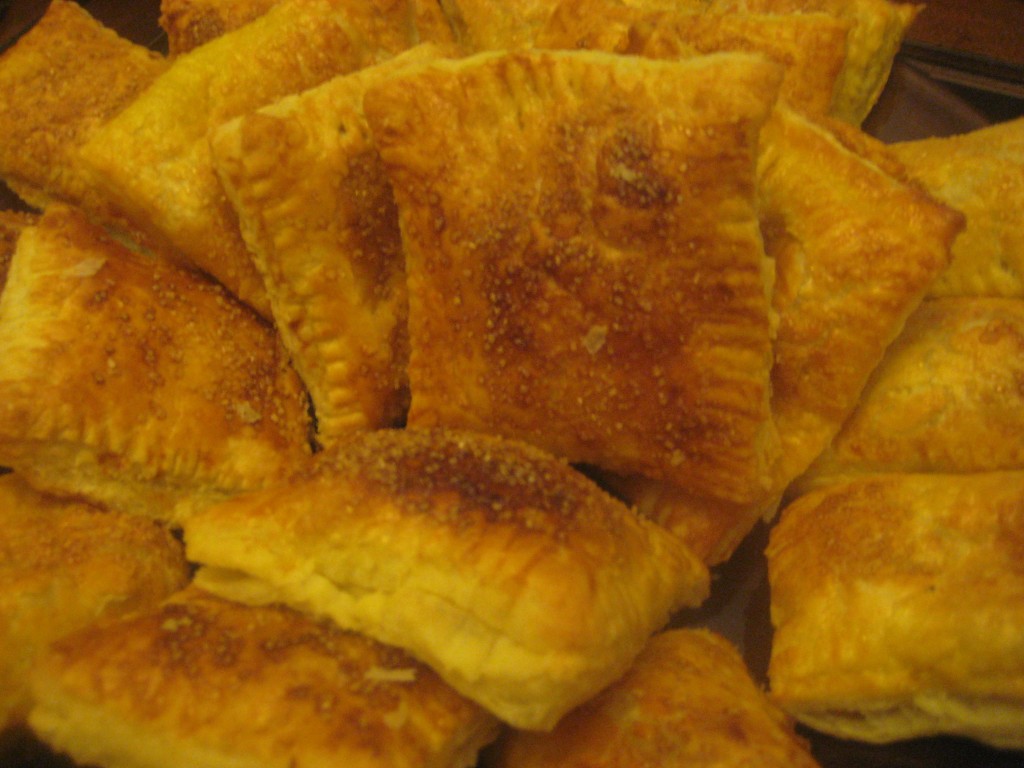 *     *     *
Abacaxi com Hortelan
Ingredients:
1 pineapple–cut into chunks and chilled
1 large bunch of mint–washed
Method:
*Peel and slice pineapple. Chill pineapple. Add chilled pineapple and mint to blender. Blend. Enjoy!