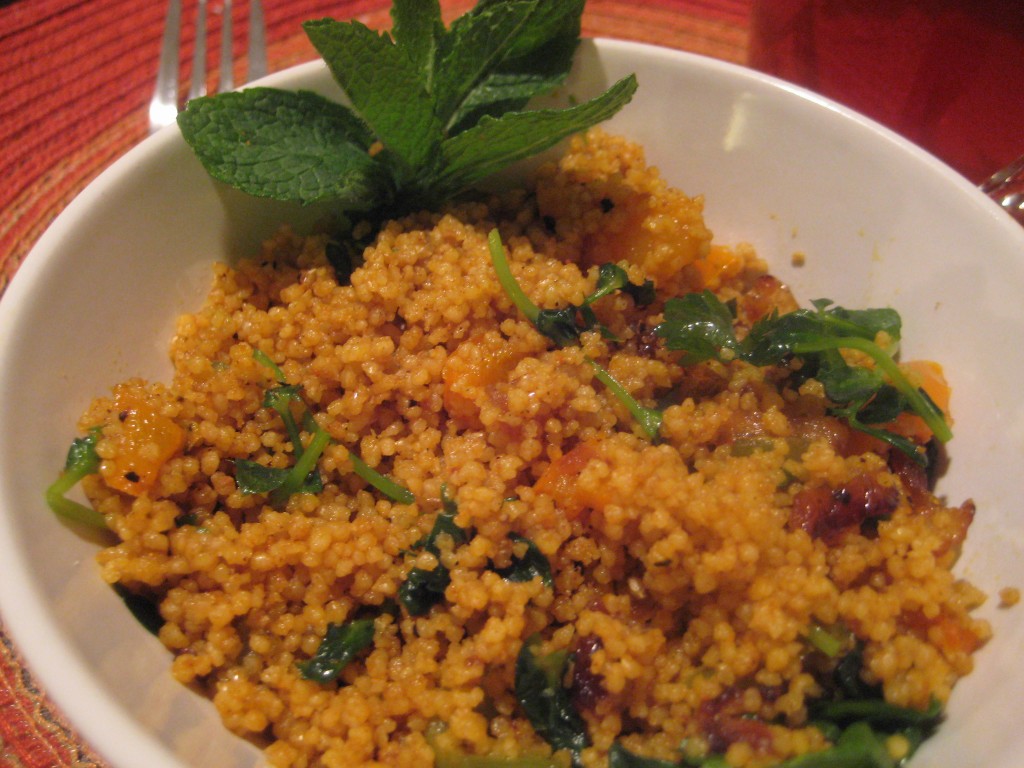 Spring has sprung and oh how grateful I am for that! I have no reason to complain about winter. None. My auntie who lives in Massachusetts said that this was the worst winter in her memory–and she's not an exaggerator, so I know it's been bad up north. Even though this was the best winter of my life–mainly because it didn't feel like a Massachusetts or a Michigan winter–I still am happy to see flowers and green trees and to feel the warm breeze against my skin and to eat spring fruits and vegetables.
I made this couscous for the Briggs garden event that I've mentioned in recent posts, where I was charged with creating something super flavorful that paid homage to spring. With local veggies including garden cress, one of my new favorite herbs, and the subtle heat that curry brings, this couscous was like feeling the sunshine on the back of your neck in the middle of a cloudless spring day.
Spring Curry Couscous (Printable Recipe)
Ingredients:
1 cup whole wheat couscous
1 cup vegetable broth
1 jalapeno–cut in half, deseeded and deveined
1 tablespoon curry powder
salt, black pepper, olive oil
1 small anaheim pepper–diced
1/2 small yellow onion–diced
2 cloves garlic–minced
1 yellow bell pepper–roasted
1/3 cup (ish) fresh garden cress (or arugula)
fresh mint (optional, but a great option I would say!)
Method:
*For the couscous: Add vegetable broth, curry powder, a few grinds of black pepper, a pinch of salt, jalapeno, and 1 tablespoon of olive oil to medium saucepan. Heat on high just until the liquid boils. Turn heat off, remove saucepan from heat, stir in couscous, cover pot with lid. Set aside.
*For the roasted yellow pepper: I'm being super lazy, so I am going to give you a site fully explaining how to roast peppers. I have an electric oven, so I broiled my pepper, put it in a covered bowl and then peeled the skin off. You can buy roasted peppers, but it's super easy to roast your own peppers, and there's something very soothing about peeling off the papery skin and handling the velvety roasted flesh. Once roasted, chop peppers.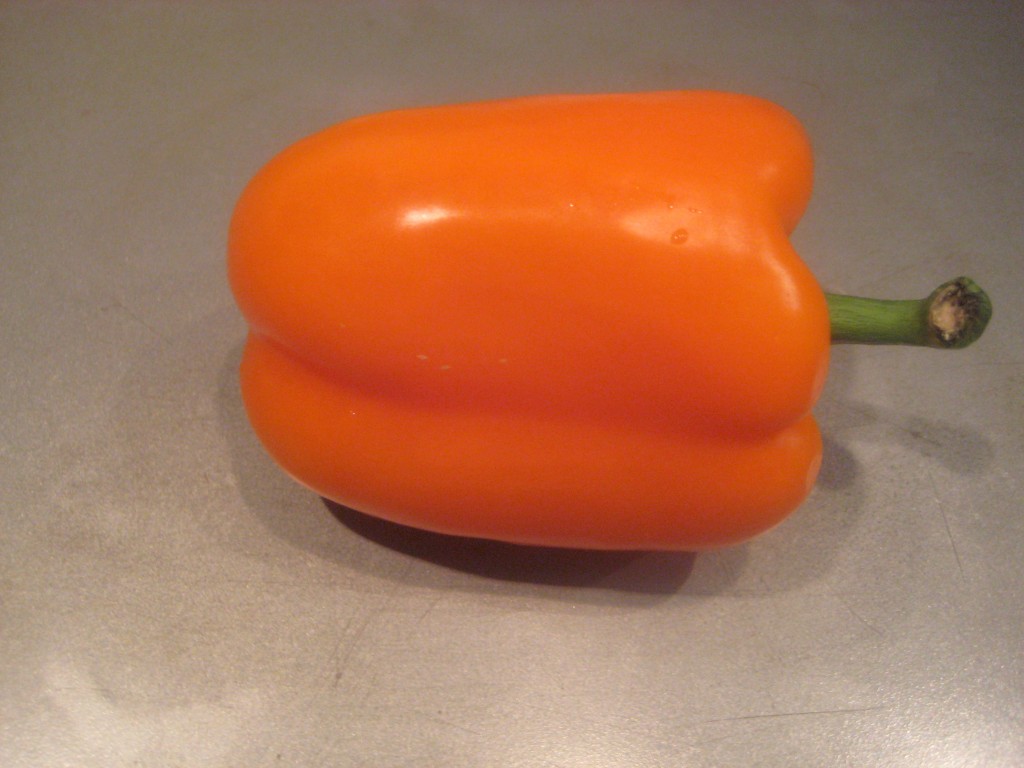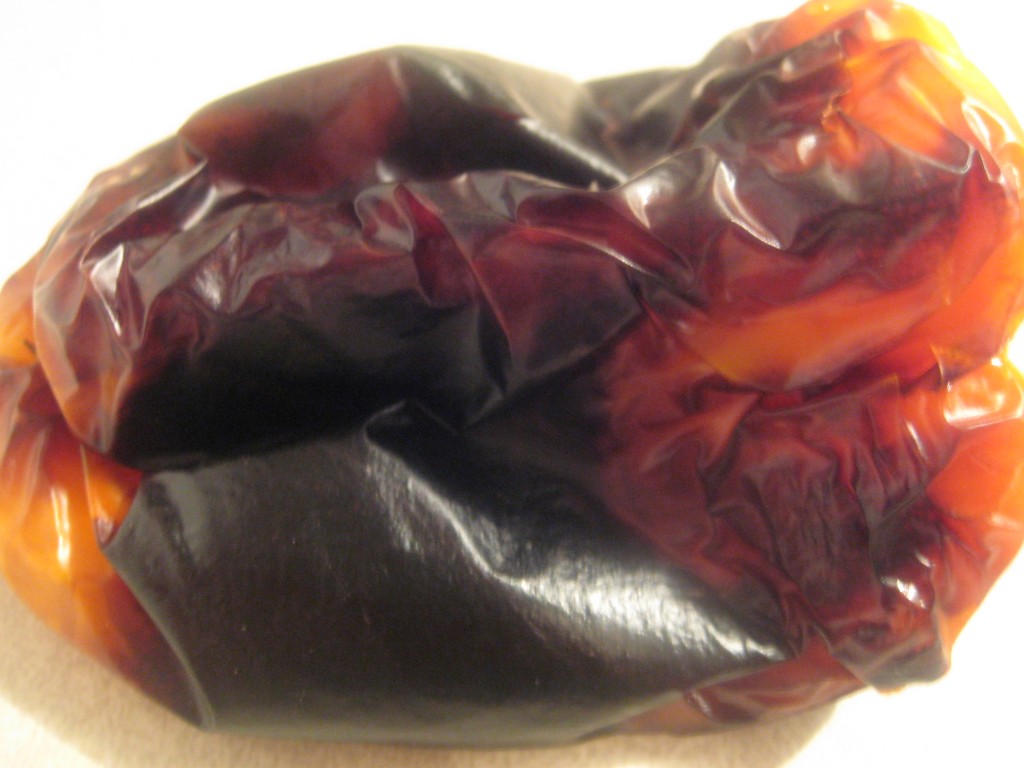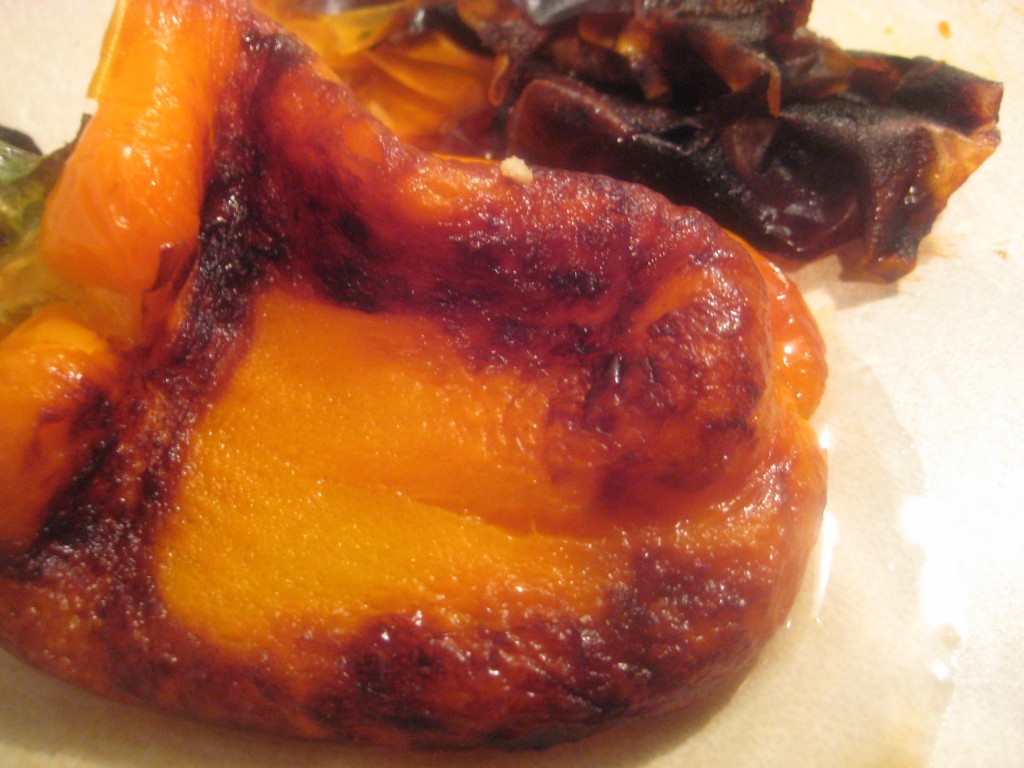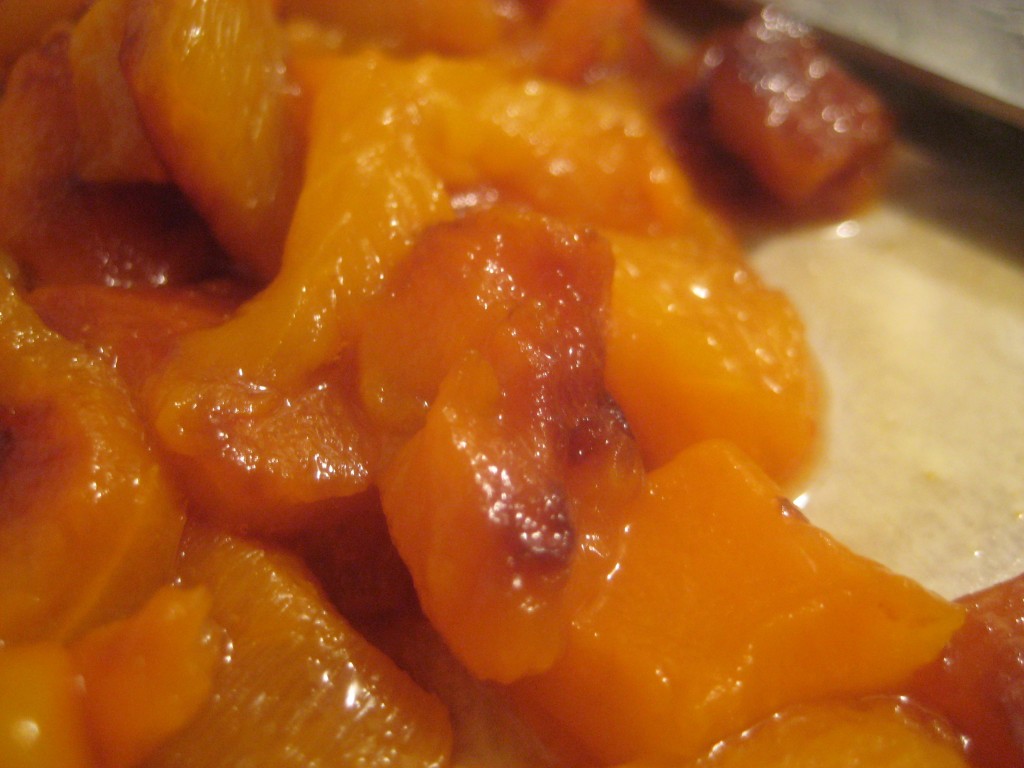 *For the other veggies: chop/mince onions, anaheim pepper, garlic. Heat 1-2 tablespoons of olive oil in medium frying pan over medium heat. Add onion and pepper. Saute until they start to soften (~ ten minutes). Add garlic. Saute until all veggies are completely soft.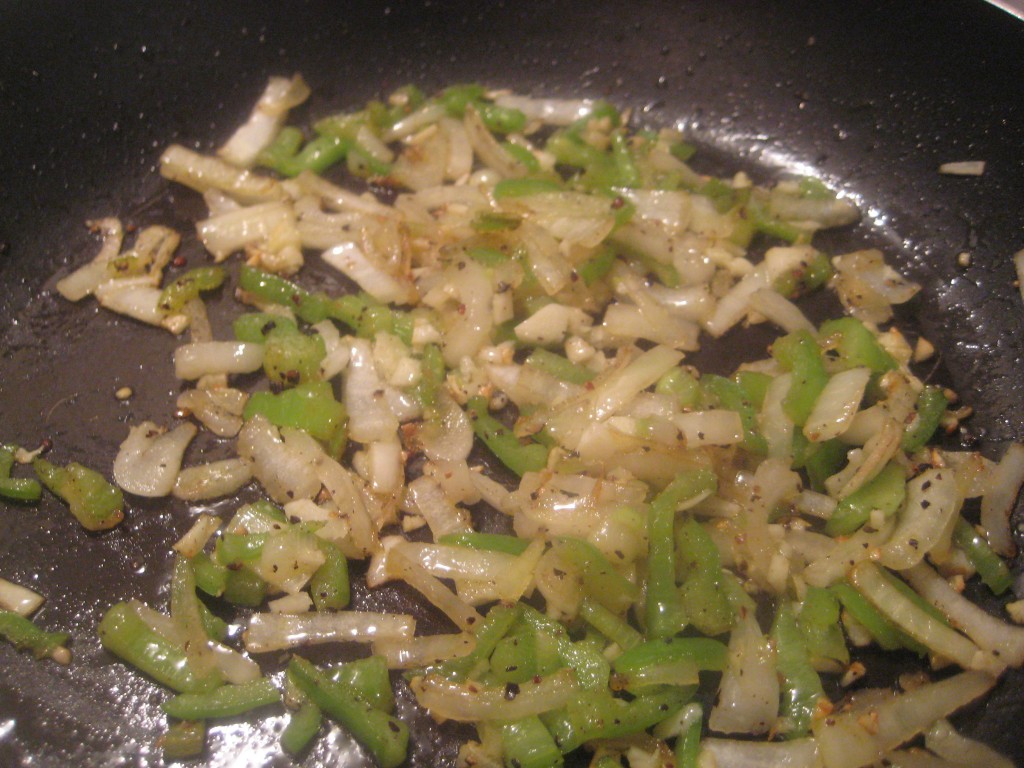 *To serve: Fluff cooked couscous with a fork. Add sauteed vegetables, roasted pepper, and garden cress to couscous; combine completely. Serve with fresh mint (optional).