I LOVE my foodie friends. I just want to put it out there. Your comments make me smile, your comments crack me the heck up. Your comments leave me with a wide grin on my face and in my eyes for days on end. And for that, I thank you!
Onto this tart! One word: Mmmmmmmmmmmmmmm. I made this tart as my sweet "pie" for the SEEDS pie social this past Sunday (savory pie post coming soon!). I've been craving banana pudding. I have no idea why. So, this was my attempt to make a vegan version of a banana pudding pie. But, of course, I had to jazz it up a bit for the social. Rather than use a graham cracker crust or traditional pie crust, I went with a cookie crust. I adapted the recipe for my vanilla-saffron shortbread and made a chocolate coconut shortbread. This was my first time using coconut flour, but I have it as my personal goal to start playing around with different flours, so this was as good a time as any. Coconut flour has tons of fiber, and I wanted to subtly emphasize the coconut flavor in all aspects of the tart, so it just made sense. I also made the custard with coconut milk and added toasted coconut to the top. Finally, I whipped some of the coconut cream (just the fat from the coconut milk, which you get by refrigerating your coconut milk and skimming the fat from the top) and added a huge dollop to the center of the final pie.
Despite there being three different parts to this dessert, it's surprisingly easy to make. (The only thing I wish was that the custard was banana yellow, but I guess that's what happens when you use all natural ingredients and refrain from including Yellow #5!). And the tart got rave reviews at the pie social. One woman hunted me down after some SEEDS folks told her that I was the one who made it. She said, "Thank you so much for making a vegan pie. I didn't think that I'd have anything to eat here. And this is sooooooooo good. No, really, it's soooooo good." Well, I never got to taste the tart, but with an endorsement like that, I decided to make it again for Easter. I've got to have a piece of this 'soooooooooo good' tart!
P.S…. Check out this article from the Durham Herald Sun!!! 😀
Vegan Banana-Chocolate-Coconut Tart (Printable Version)
Chocolate-Coconut Shortbread Crust
Ingredients:
1 cup Earth Balance–softened
3/4 cup sugar
1 teaspoon vanilla extract
1/2 cup all purpose flour
3/4 cup coconut flour
3/4 cup cocoa powder
1 tablespoon cornstarch
1/4 teaspoon salt
1/2 cup unsweetened coconut
Method:
*Preheat oven to 325 degrees F. Cream Earth Balance, sugar, and vanilla. Sift in flours, cornstarch, and salt. Mix in unsweetened coconut. Press into 11 inch tart pan (along the bottom and up the sides).  Bake for approximately 20 minutes. Let cool completely.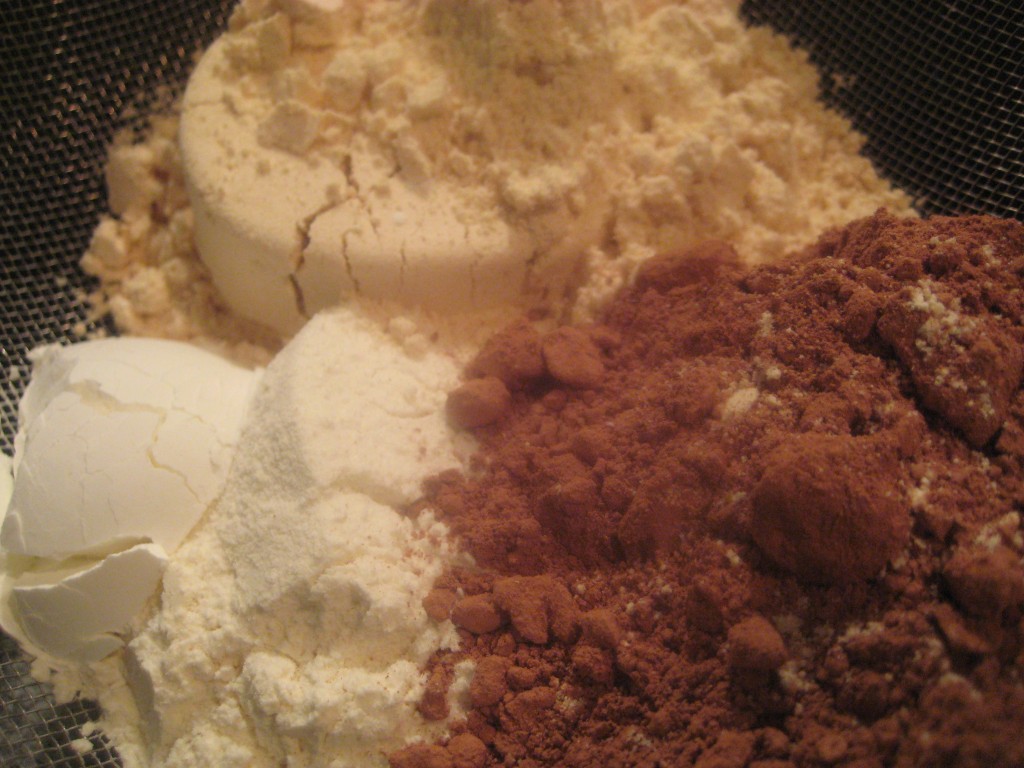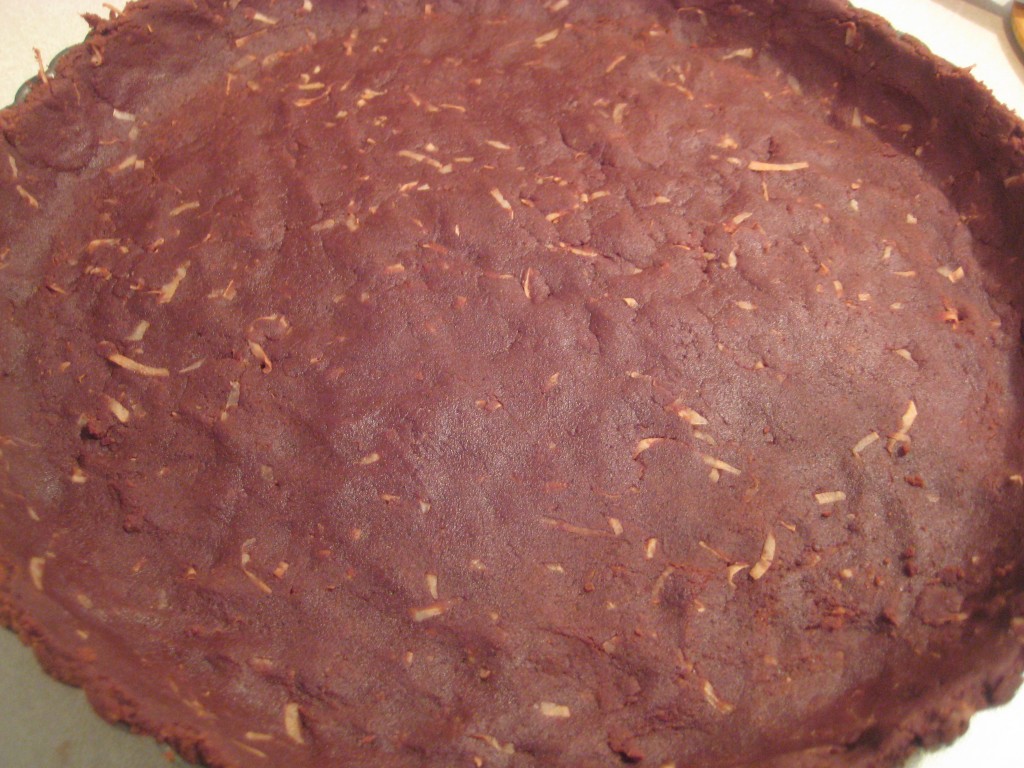 Banana Custard Filling:
Ingredients:
1 cup almond milk
1 cup coconut milk
1 teaspoon vanilla extract
1/2 cup sugar
4 tablespoons cornstarch
1/2 teaspoon salt
2 very ripe bananas
juice from 1/2 lemon
Method:
*Puree bananas and lemon juice in blender until smooth. Add coconut milk and almond milk. Blend until combined. Set aside.
*In medium saucepan, mix sugar, cornstarch, and salt until fully combined. Add the banana-milk mixture. Stir/whisk until all lumps are dissolved. Turn heat to medium. Stir the custard mixture over medium heat until it thickens to desired consistency (remember, it will get slightly thicker when cooled). Remove from heat, stir in vanilla, add to dish, cover with plastic wrap, wax paper, or foil so a skin does not form on the custard. Refrigerate until completely cool.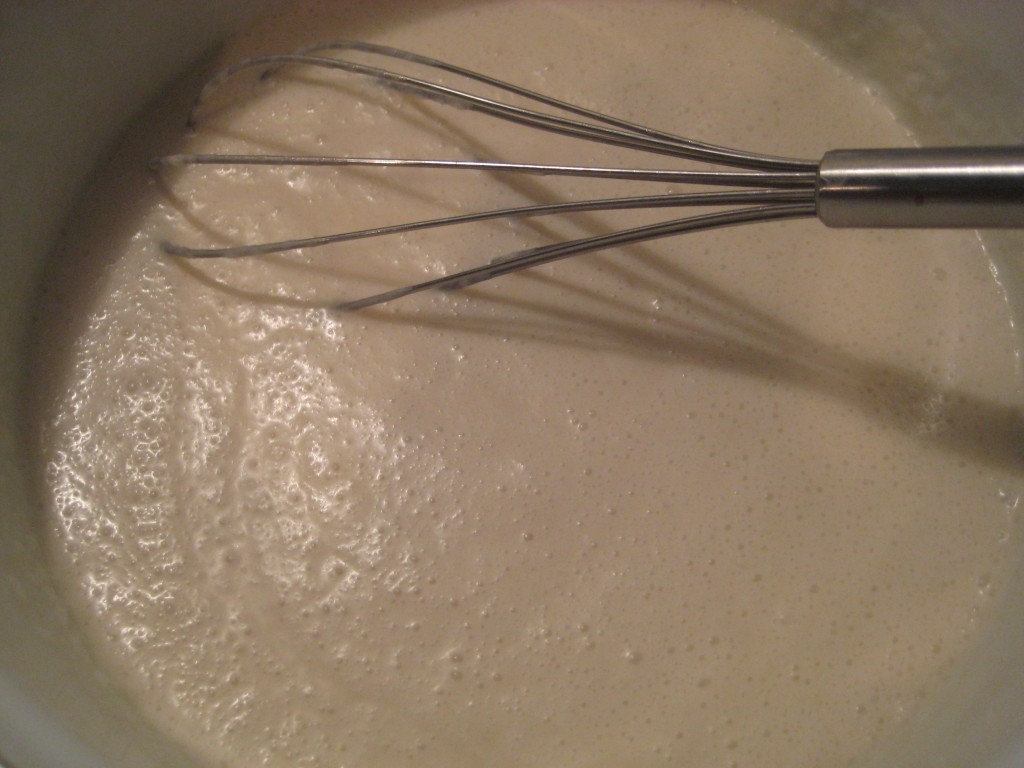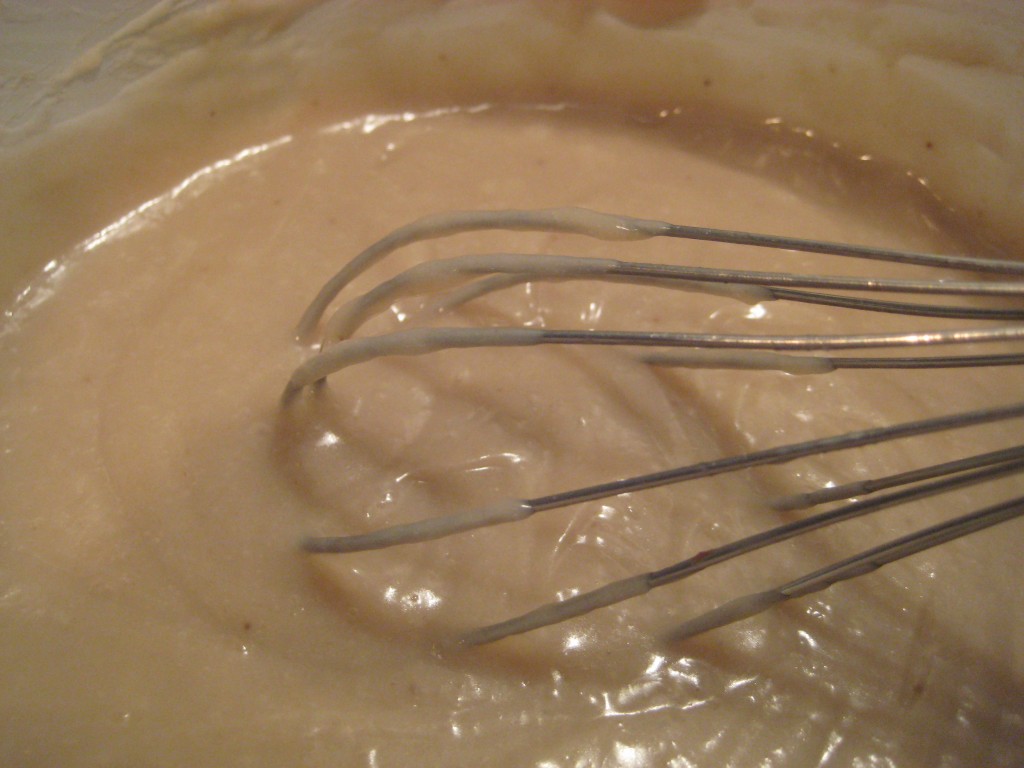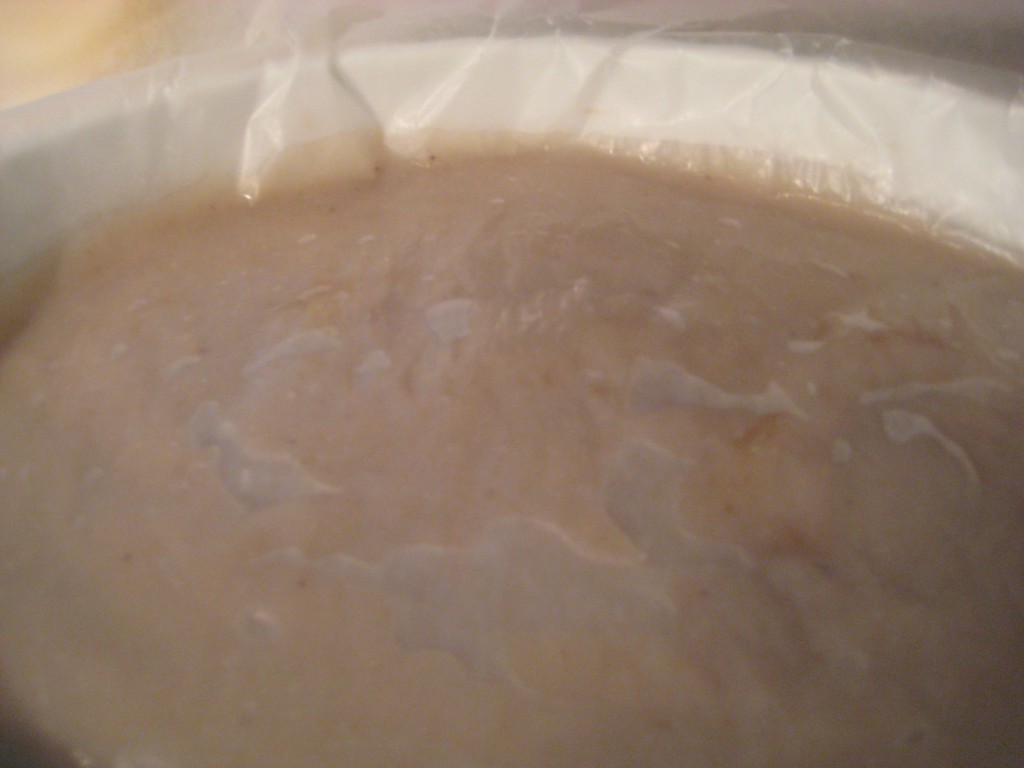 The Tart: Assembly
1/2 cup salted, roasted macadamia nuts–finely chopped
1 banana-sliced thinly
1/2 cup toasted coconut (unsweetened)
1/4 cup roughly chopped chocolate
'fat' from coconut milk–whipped (see The Witchy Kitchen for detailed instructions)
Method:
*Add layer of sliced banana to the cool tart shell (reserve a few slices for garnish). Sprinkled with 2/3 of the coconut and nuts. Gently add the chilled custard and spread across tart shell. Dollop whipped coconut cream into the center of the tart. Sprinkle with remaining nuts, coconut, and chocolate. Garnish with a few banana slices in the center. Viola!