I know that when you think of soy nog, you think of the holidays, but I personally do not stop consuming soy nog until they pull it from the shelves! If you are like me, and could drink (or bake with) soy nog all year round, this cheesecake is for you! And the hazelnut glaze adds a touch of sweetness and crunch to an already great dessert!
Egg Nog Cheesecake with Hazelnut Glaze
Ingredients:
Crust:
3 cups ginger snaps
1/4 cup earth balance
Batter:
12 oz. vegan cream cheese (1.5 containers; I used Tofutti)
8 oz. silken tofu (1/2 block)
3/4 cup soy nog
3/4 cup sugar
3 tablespoons cornstarch
1 tablespoon vanilla
1 tablespoon rum
1/4 teaspoon nutmeg
1/4 teaspoon cinnamon
Topping:
1/2 cup hazelnuts (roughly chopped and toasted)
1 tablespoon agave
1 tablespoon maple syrup
1/4 cup sog nog
dash cinnamon
dash nutmeg
Method:
Crust:
*Pre-heat oven to 350 degrees F. Add ginger snaps to food processor and blend/pulse until the cookies turn to a fine meal. Melt earth balance, add to food processor, blend until just incorporated.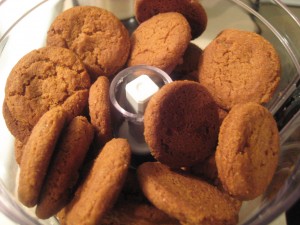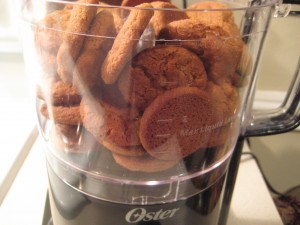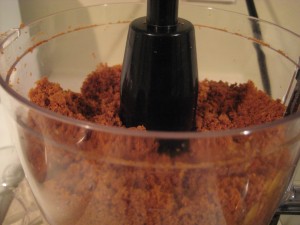 *Press the mixture into the bottom of a spring form pan and up the sides 1/4 of an inch. Bake for 10 minutes.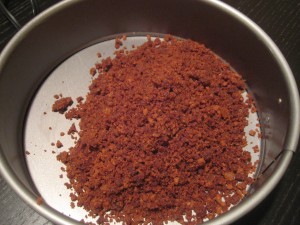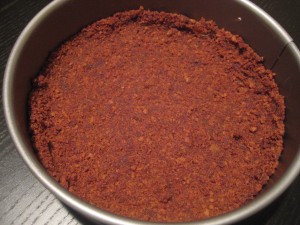 Batter:
*Blend all ingredients until smooth. Add to pre-baked crust. Bake 50-60 minutes until set and the top is light golden brown. Cool and refrigerate for at least 6 hours, preferably over night.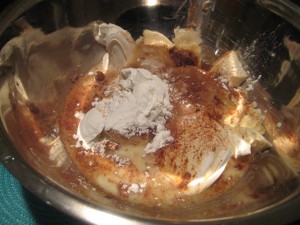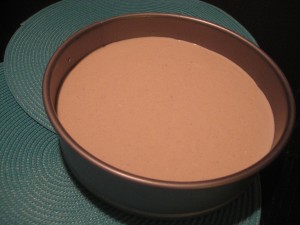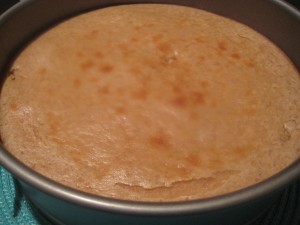 Topping:
*Chop and toast hazelnuts (see post from the red oak leaf salad on toasting hazelnuts). Add soy nog, agave, maple syrup, cinnamon and nutmeg. Heat in pan on medium until mixture gets thick, frothy, and bubbly. When it's finished, it will look a bit like the frosting from German chocolate cake…).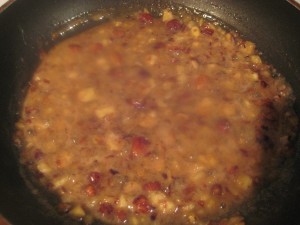 *Add topping to cheesecake and enjoy!