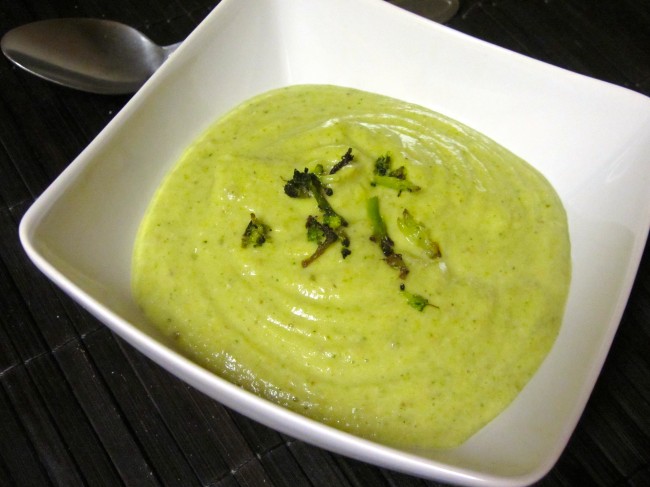 Although the weather is all over the place this winter (literally, we've had 40 degree temperature swings in 24 hours!)… I'm still craving soup. Almost constantly.
Enter this "cream" of roasted broccoli soup recipe. What I absolutely adore about this recipe is that it uses frozen broccoli, a staple I almost always have in my kitchen and boasts an incredibly creamy texture without an ounce of cream. How did I pull it off? Three ways.
First, I blended in a wee bit of oat milk in addition to the vegetable broth I used to make the soup smooth. Second, I blended the broccoli mixture with a cooked russet potato. And third, I blended in some raw cashews that had been soaking in water over night. Together, these three steps took this soup from flat to stunning. There's so much depth, but harmonious depth, not the "trying to do too much" depth and my taste buds couldn't be happier. Simple to make, comforting without the cream, and bright green to make you forget winter's grey skies and cold winds–if just for a moment. 😀
"Cream" of Roasted Broccoli Soup
Ingredients:
1 pound frozen broccoli florets (feel free to use fresh if you have it)
olive oil
salt
pepper
1 russet potato–cubed
1 carrot–diced
1/2 onion–diced
2 cloves garlic–minced
1-2 cups vegetable broth (I used 1 1/2 cups)
1/2 cup to 1 cup oat (or preferred) milk (I used 1/2 cup)
1/2 cup raw cashews–soaked 4 hours to overnight
Method:
*Cover cashews with water. Soak at least 4 hours to overnight. When ready to use, drain and rinse soaked cashews.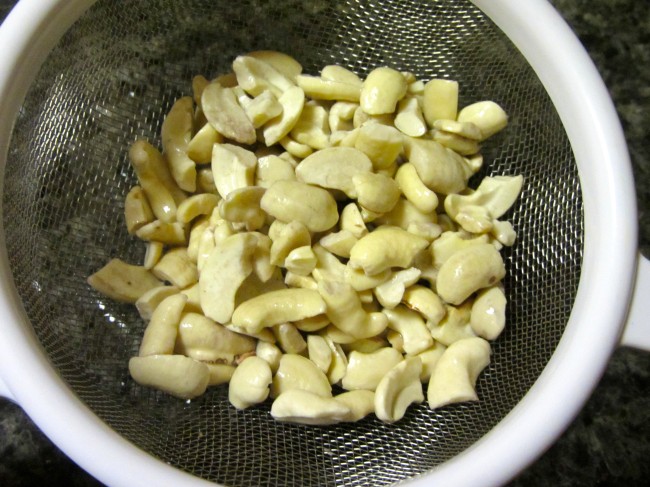 *Preheat oven to 400 degrees F. Add broccoli to a large baking dish. Drizzle with ~2 tablespoons of olive oil. Sprinkle with salt and pepper. Roast until soft (~30-40 minutes), turning one time during roasting. Once roasted, set aside.
*Add diced potato (I kept the skin on) to medium sized pot. Cover with cold water and add a pinch of salt. Bring to a boil. Drop down to medium and simmer for 15-20 minutes, or until soft. Drain and set aside.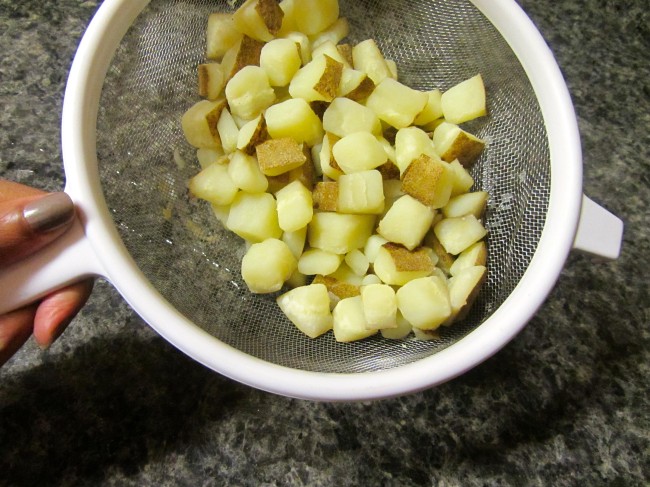 *Add diced carrots to a medium sized sauce pan with ~1 tablespoon olive oil, pinch of salt and pepper. Saute over medium about 10 minutes. Add onion. Saute until onion is soft. Add garlic. Saute additional 2 minutes, or until garlic is soft. Set aside.
*Add drained potatoes and drained, rinsed cashews to a blender. Blend until smooth (scrapping down the sides occasionally). Add 1/2 cup of milk. Blend until smooth and creamy. Add the broccoli, carrot mixture, and 1 cup of vegetable broth to the blender. Blend, scrapping down the sides as needed, until totally smooth. Add additional broth/milk to desired consistency. Adjust seasoning to taste. Serve warm. Enjoy!