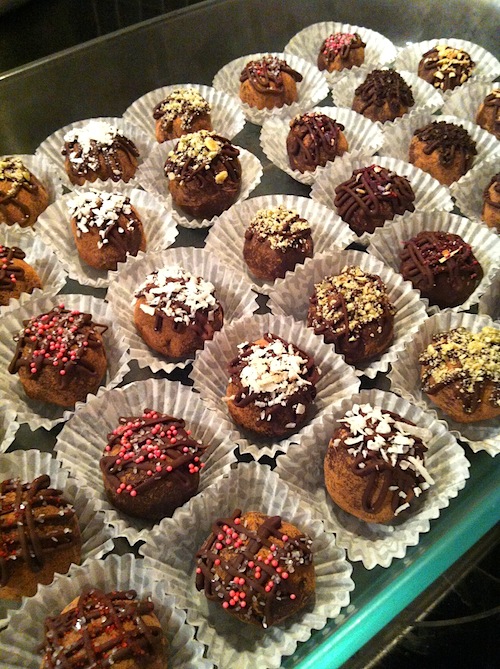 At the airport, heading to Ethiopia!!!!!!! Before I left, I wanted to leave you all with a recipe. A Valentine's treat! Vegan truffles! I could go on and on, but I've got a flight to catch. These are good. Damn good. And damn decadent! 😀 Stay tuned to Twitter and Facebook where I'll be documenting my trip through the meals I eat!
Chocolate Truffles
Ingredients:
3/4 cup full fat coconut milk
10 oz vegan chocolate, finely chopped or use chips (I use a combination of 4 oz. bittersweet and 6 oz. semi-sweet)
1/4-1/2 tsp extract of choice (orange, vanilla, rum, coconut, peppermint, etc.)
pinch salt
1/4 cup cocoa powder
semi-sweet chocolate chips (for drizzle), optional
your favorite treats to decorate (coconut, nuts, crushed cookie crumbs, candied citrus peel, flower petals, spices, salt, you name it!)
Method:
*Add chocolate to a medium heat-safe bowl and set aside.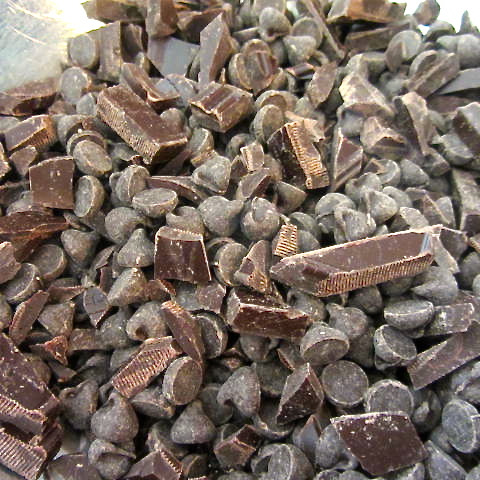 *Add the coconut milk in a small saucepan over medium-high heat. Heat the coconut milk until it is just simmering. Pour the hot coconut milk over the chocolate and allow it to sit for 1-2 minutes. Then whisk the chocolate and coconut milk together. Now, you have a vegan ganache!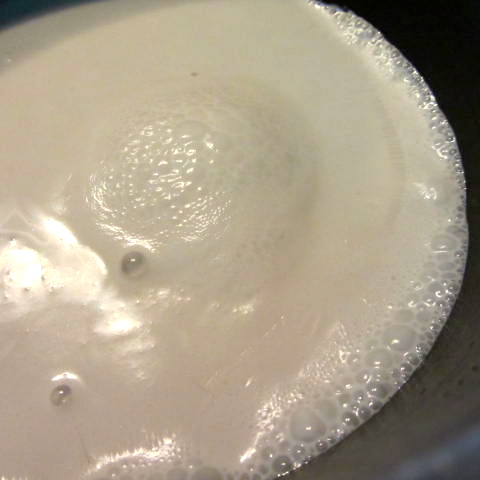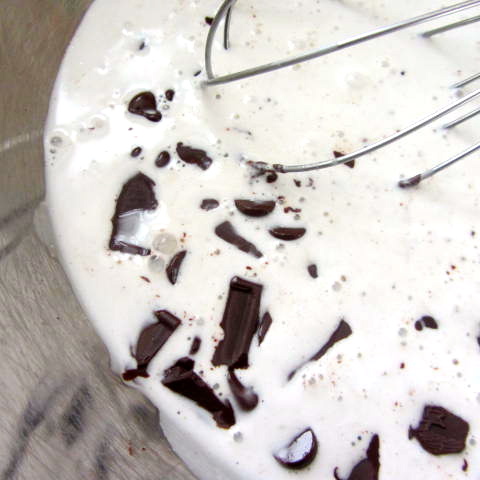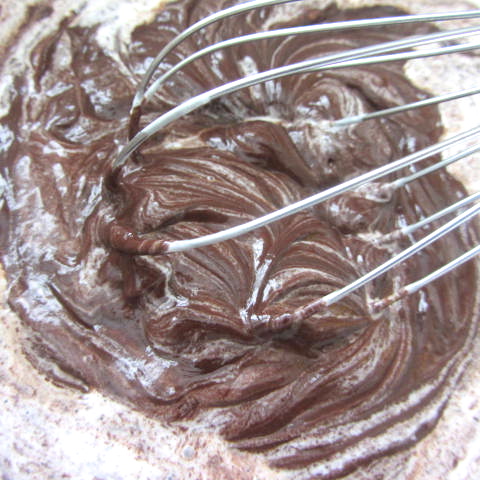 *Stir in pinch salt and extract of choice. Cover with foil (press it directly to top of the ganache), and refrigerate for about 90 minutes. In the meantime, add the cocoa powder to bowl or plate. Gather and arrange your toppings of choice.
*When ganache is firm enough to scoop, it's time to form your truffles. Dust your hands lightly with cocoa powder. Use a small ice cream scoop/melon baller to form small balls from the ganache, and roll them between your hands to get them round.  Finish them by rolling them in a thin coating of cocoa powder. Repeat until all ganache has been used.
*You can eat the truffles as is … OR you can drizzle each truffle with a bit of melted chocolate and sprinkle them with your topping of choice. Or you can dunk the entire truffle in chocolate and sprinkle. Both are good. I like the drizzle technique! Enjoy your truffles (stored in the refrigerator for up to 2 weeks)!